Misfortune doesn't choose its victims. Living in a small, cramped shanty, Ram and Smita did their very best to look after their only child - little Divya.
A happy and cheerful child, Divya was not only good in sports but also in studies. Even in their worst days, when they didn't even have any food to eat, their daughter's smile made them feel content.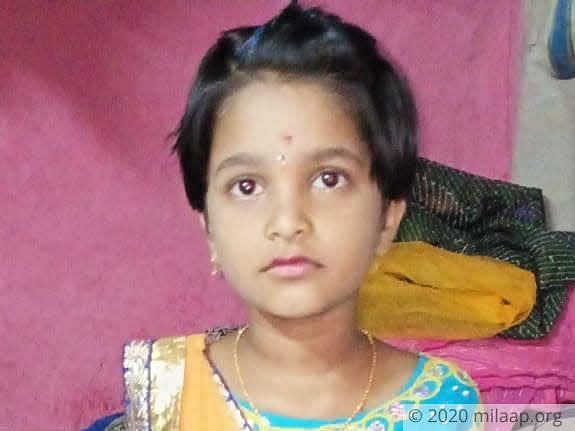 But now she is battling cancer and there's nothing I can do
Diwali, this year, wasn't a happy one for the Balgudes. Divya started having high fever. No medicine was able to cure her. The parents were worried - they didn't know where to go and what to do. The local doctors weren't of much help and finally when the blood reports came out, the parents were shocked. Their Divya was battling cancer.
"We were heartbroken. She is only 8 and fighting such a deadly disease. But the worst part is that we can't do anything at all for her. We have somehow been able to start her on chemotherapy but don't know how long we will be able to continue that," - Smita, mother.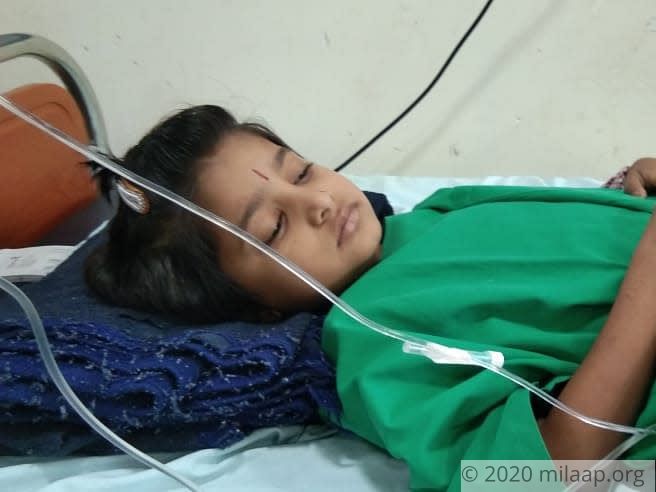 The poor child doesn't know why she is locked up in a room
Divya is only 8 and for a child her age it is nothing short of a punishment to be locked up in a single room without her friends. She keeps on asking her mother when she will be able to go home but Smita has no answers.
"She doesn't know that cancer has made her body prone to infections and that's the reason she can't go out and play with her friends like before. We take her to the hospital every alternate day and she has to sit through the painful chemo sessions. I feel helpless seeing my only child slowly moving towards death," - Smita.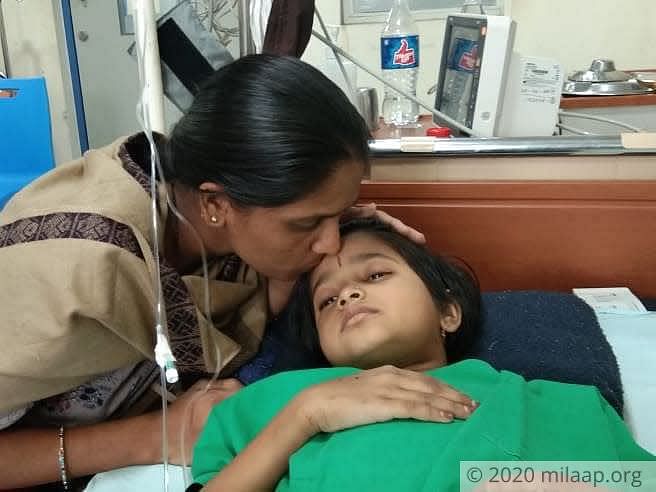 I don't know what else to do - please help me
Ram used to work at a petrol pump in Akola and earned a meagre income of Rs 2000. But for the last few months he is in Mumbai, running around trying to make arrangements for her daughter. He doesn't know whether he any longer has the job.
"I am doing everything I can but it still isn't enough. I need 5 lakhs more to get her treated, there's no way I can arrange for it. Please help me," - Ram, father.
Click here to donate and save this 8-year-old's life.