"I begged the doctor to give me time. I told him I was very poor with a dying child. And he was kind enough to not charge me. But his words changed my life.

He told me that the more I waited to get my 10-month-old son his heart surgery, the worse his situation will get. He may not even survive to see his first birthday. Hearing this... It just devastated me.

"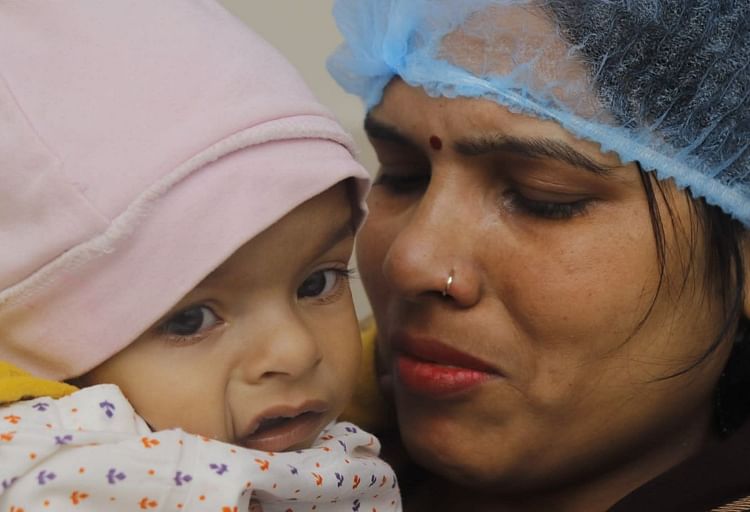 Baby Devraj's poor health scared the new parents
Virender and Anjali Singh got married 3 years ago. Soon after, Anjali became pregnant, and it was a wonderfully smooth pregnancy and delivery.
Their lovely baby boy Devraj completed their beautiful family. Unfortunately, his constant sickness scared the parents.
"I used to dream about having a baby of my own one day.

But as much as I wanted to enjoy to the fullest finally being a mother, I was constantly sick with worry.

Devraj had this cough and cold that wouldn't go away. He kept having a fever every few days. And he just never retained any food, he was always vomiting. I told my husband that something was very very wrong." – Anjali, mother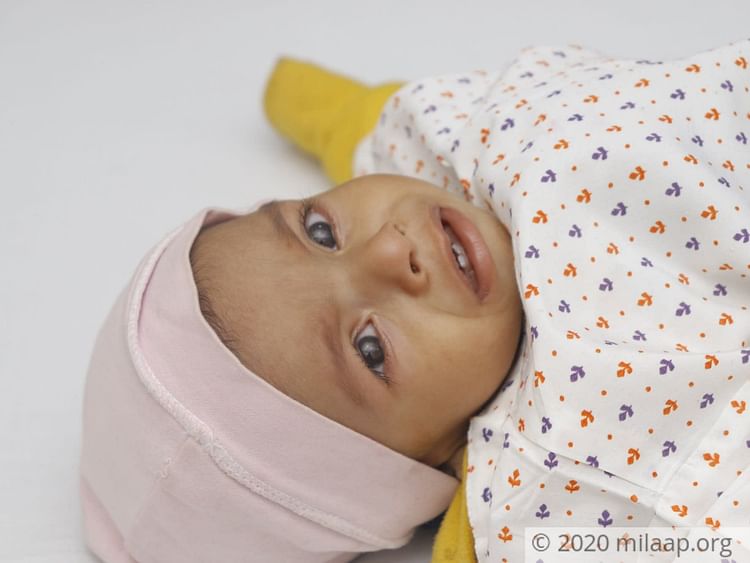 Further inspection led to a deadly diagnosis for this new born
"

When we took Dev to the local doctor to get him checked out, he told us... that our son had a heart defect.

He asked us to take him to a city for proper treatment. My wife and I were so shocked and scared. We made arrangements and came to Delhi immediately."
The doctor informed the parents that Devraj had a congenital heart defect, and needed open heart surgery as soon as possible. Any time wasted could lead to Devraj's condition worsening.
Time was ticking for the 10-month-old.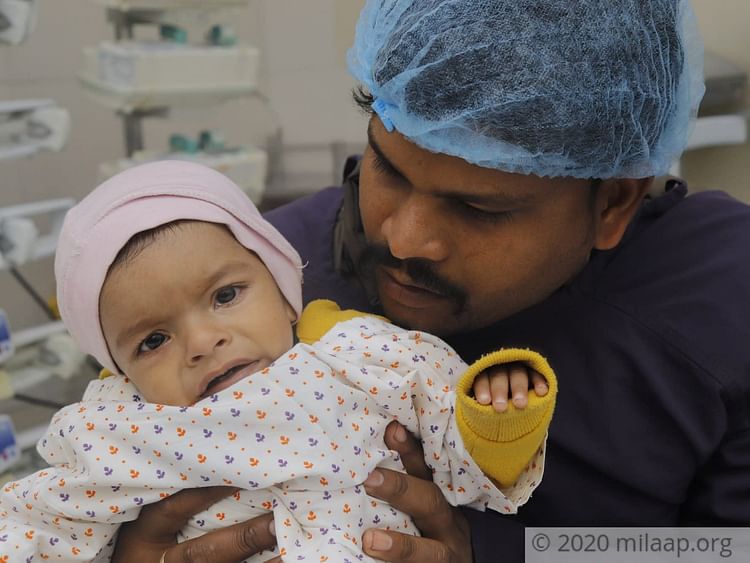 Devraj's father plays drums in a wedding band, a job that provides only unsteady income
Virender hails from a poor family. He plays drums in a wedding band. His income is unsteady at INR 6000 or INR 8000 a month. Anjali, his wife, is not working and looks after the house.
The total cost of treatment to save their 10 month old baby is 5.5 lakhs, that they just cannot afford.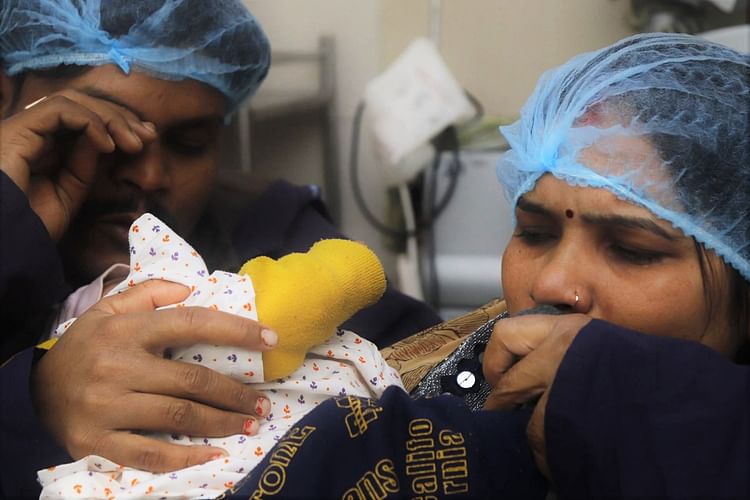 This poor family needs your help to keep their son alive
"I am not sure what to think. I am so frustrated. I dreamt of having so many children but God has really tested us with our very first child. I just want him to be healthy and have a long happy life. I do not have the money needed to make him OK. That really breaks me as a father. It makes me feel I am failing my family as their provider. I just... I just want to be able to keep my loved ones safe..." – Virender
Baby Devraj needs 5.5 lakhs for his life to be saved, your help can go a long way in helping this family be together, forever. Your donation can make sure this father succeeds in keeping his son alive.