I work at a local NGO in Siolim, Goa, India. Welfare for Animals in Goa: WAG helps any & all animals that we find. This is the story of 4 innocent puppies, rescued from the brink of death. In all our years of rescuing stray animals, we have never seen anything like this before.
The "Beatles Pups", named after the all male singing group The Beatles, are new to the WAG Rescue Clinic. They were found hiding in a garbage dump weak, malnourished & scared. They are suffering from severe skin condition known as mange. John, George, Paul & Ringo were covered in painful scabs, itching uncontrollably to the point where their wounds were bleeding profusely.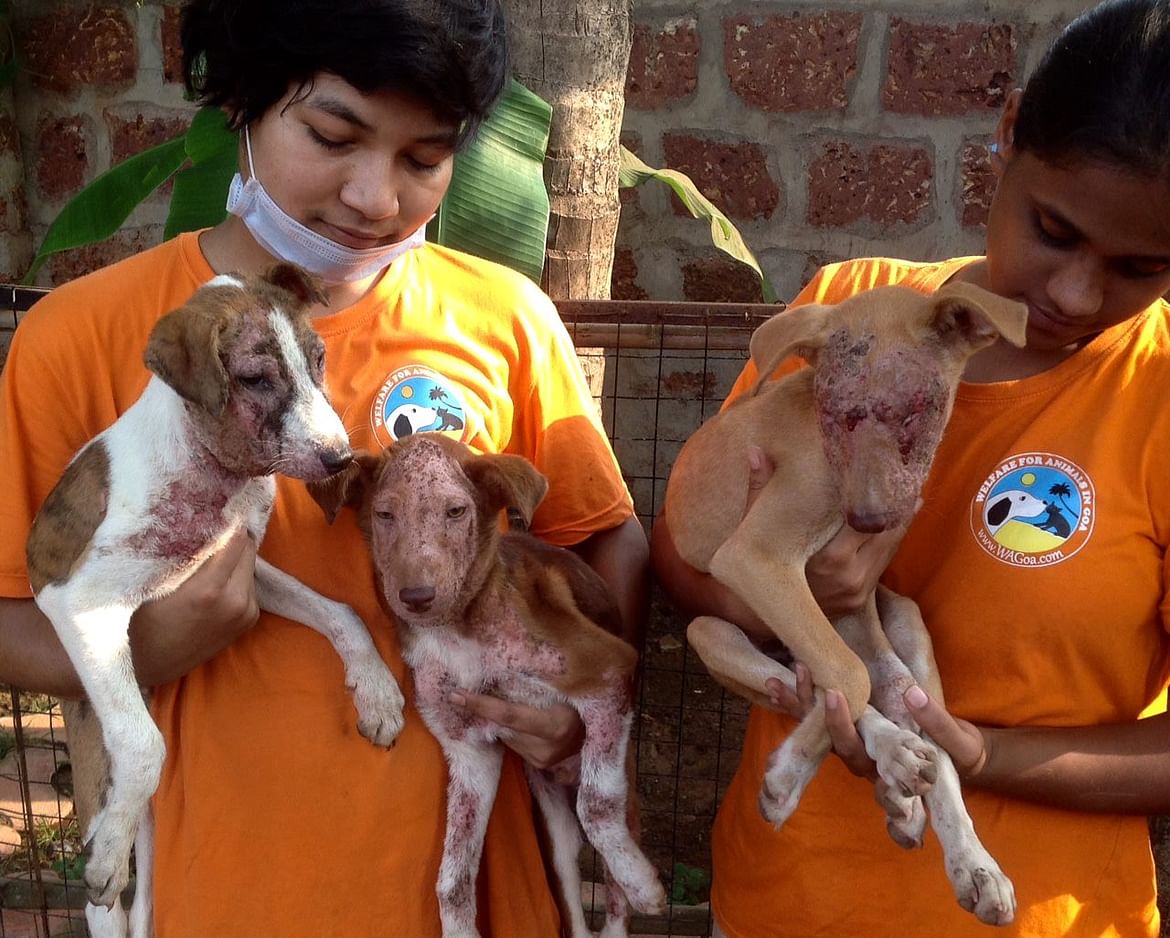 All three pups are covered in scabs all over their body
All male puppies have been suffering for months with this horrible skin condition, to the point where their eyes are swollen from the infection, they have lost most of their fur & are very weak. Help us save them from this contagious skin problem.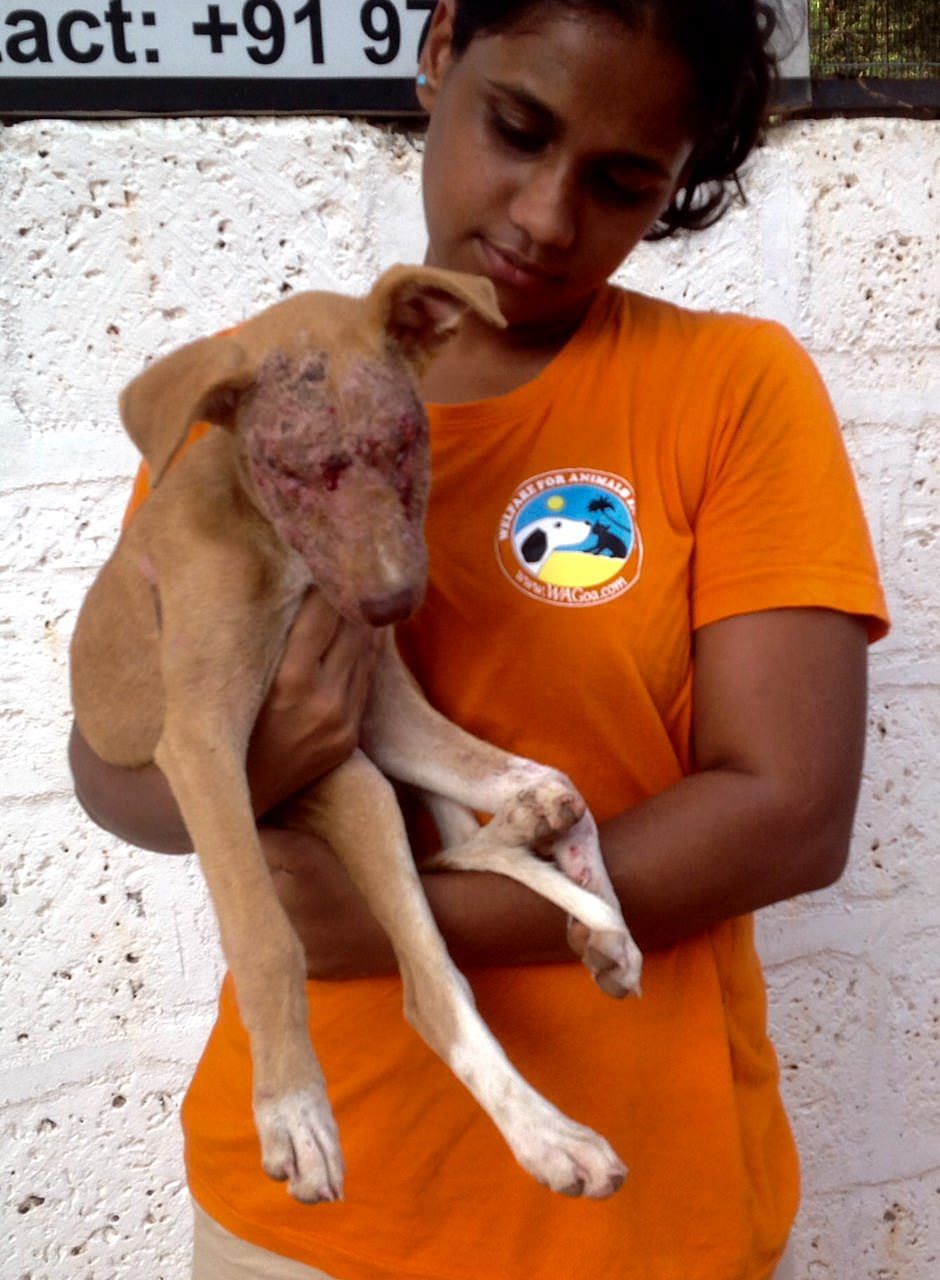 Ringo's eyes are swollen shut from the infection

John, George, Paul & Ringo need oral supplements, daily skin applications, medicated baths & special food full of multivitamins to help them grow stronger. This is a long process, which can take 2-3 months to recover from. They are only puppies, & all they want to do is play & be loved, but are too weak to do so. Please help us save their lives.