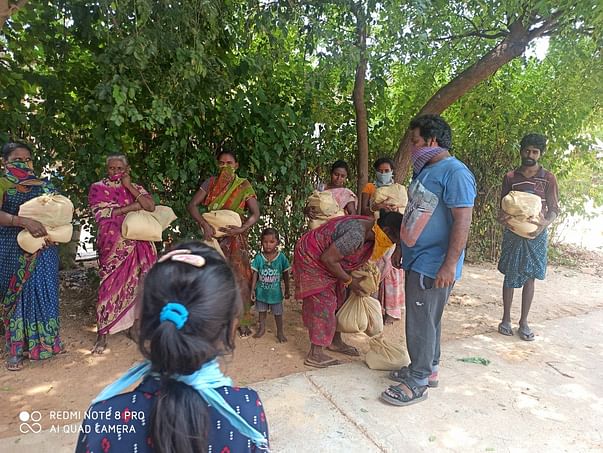 Hi Friends,
My Self Bhagyaraju Iam A Socail worker. LAST 3 Years iam doing socail work.Since 7 Days We Serving Daily Free Meals Distribution Progamme for 300 slum and poor needy people surround Marathahalli,KR Puram,white field Areas and blind schools in Bangalore in carona (covid 19) effect days. and aslo helping in kadapa district surrounding slum and poverty daily work labours and st and sc colonies for distributing rice,vegitables and daily essentail kirana items like cooking oil,wheet,salt,bath soaps,toor dal and other items.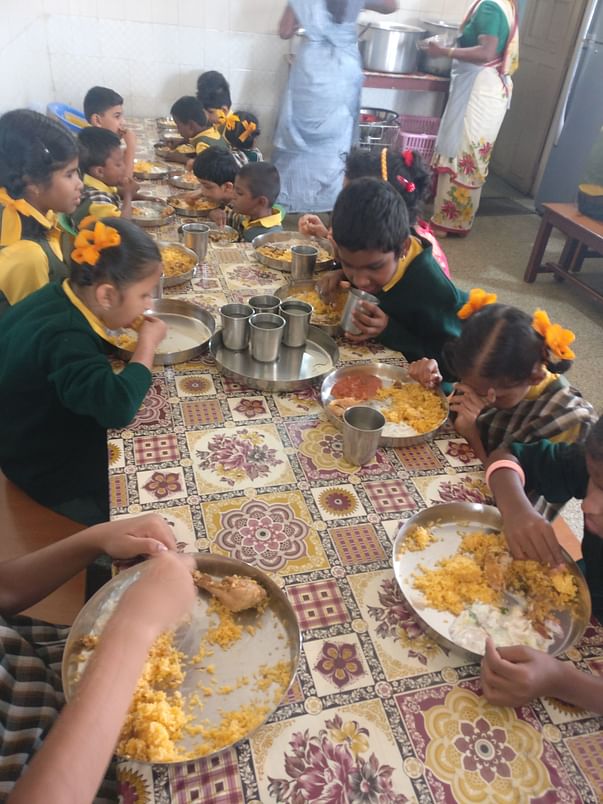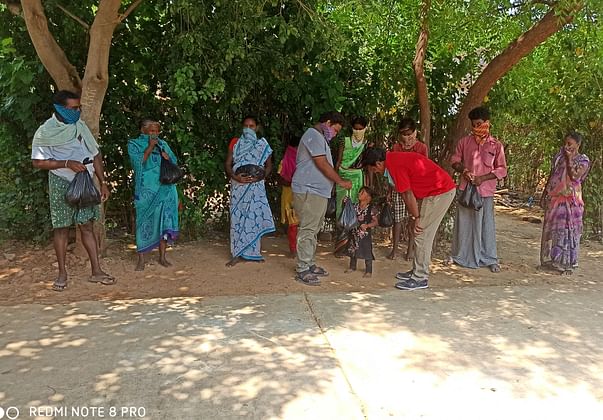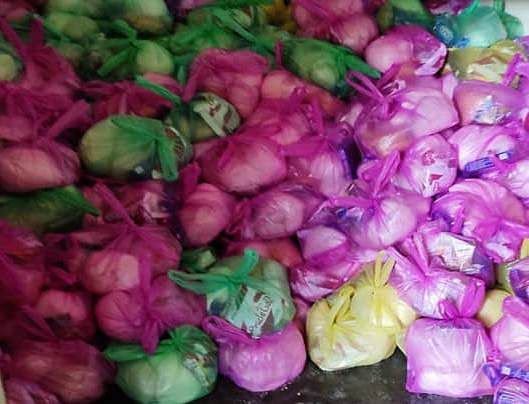 while distributing food and kirana items i observed that people where fighting for food and kirana items. some of children crying for food when food got shortage bacause of covid 19 effect. . while discussing with this people they are told they will eat food every 2 days once because shortage of food and not avalibilty of kirana items i started this program with 100 people for day now it reached 300 people for day.my motto is slums children and daily work labors ,st colony people not to sleep with empty stomachs.so i initiated this program but now for this lock down days with corona effect we running shortage funds to serve to poor and slums .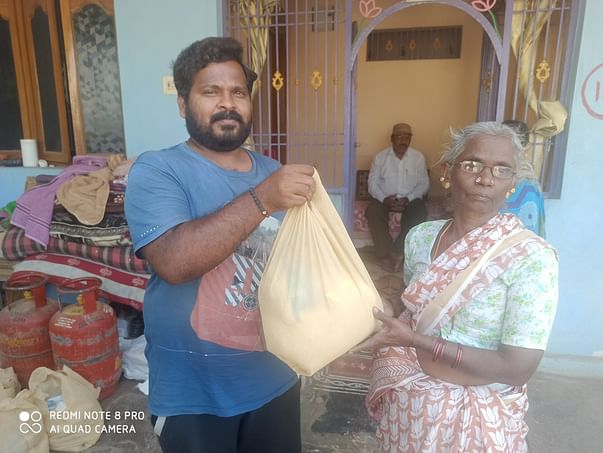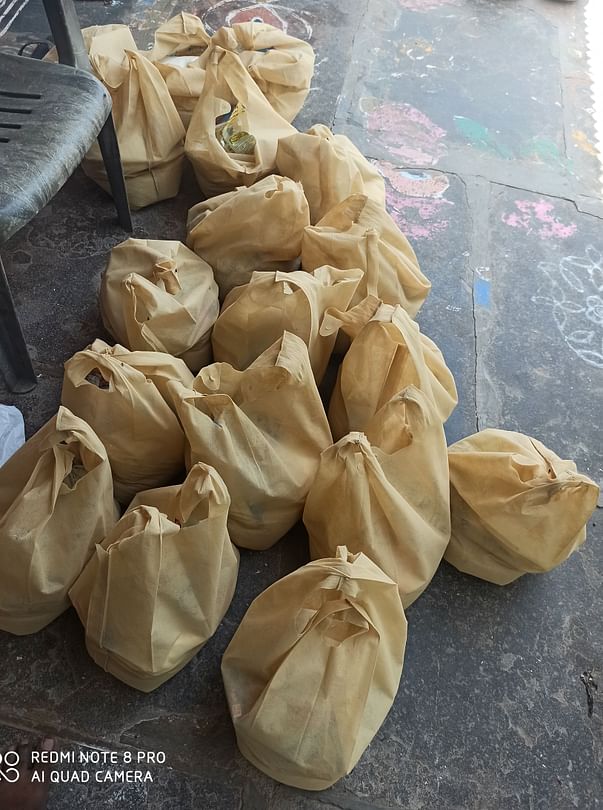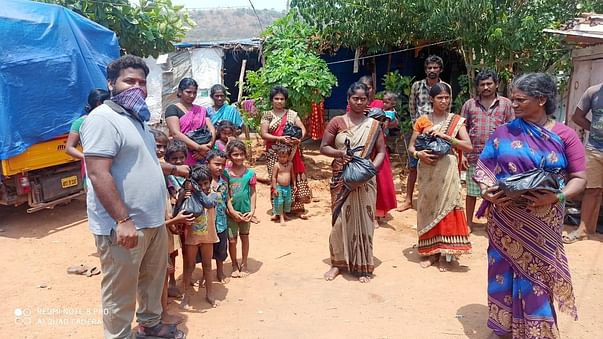 we are providing 10kg rice and 1kg toor dal ,kg oil ,1kg atta ,1 salt pocket ,2 soaps for day 100 to 200 slums,daily wage labor and st colony labors according to fund availability.
Apart from food shortage these slum Children,elderly age People have health problems and even they does not have proper cloths and sanity material.we also started free medicine and sanitary distribution for some of slum children and elderly aged people in urgent cases.

From health and kirana,food we supports almost every need of the slum and poor people .He has become one among them -he knows their families,their needs and he is spokesperson for them.if you take walk in this slum,some person or other on every street will story to tell about bhagyaraju.
IT HAS REACHED A POINT ,WHERE I BELIEVE THAT THIS IS MY EXTENDED FAMILY .THEIR PAINS AND MISERIES ARE MINE .I Am NOW CANNOT THINK OF LIVING AWAY FROM COMMUNITY.
AMONG OTHER ACTIVITIES I DO,THIS CLOSEST MY HEART AS I AM MAKING PEOPLE GO TO BED WITHOUT BEING HUNGRY.DAILY FOOD DRIVES MEETS SUCH A URGENT NEED,WE FREQUENTLY FIND OUR SELVES PULLING CASH AND RESOURCES FROM OTHER PROGRAMS TO KEEP IT RUNNING.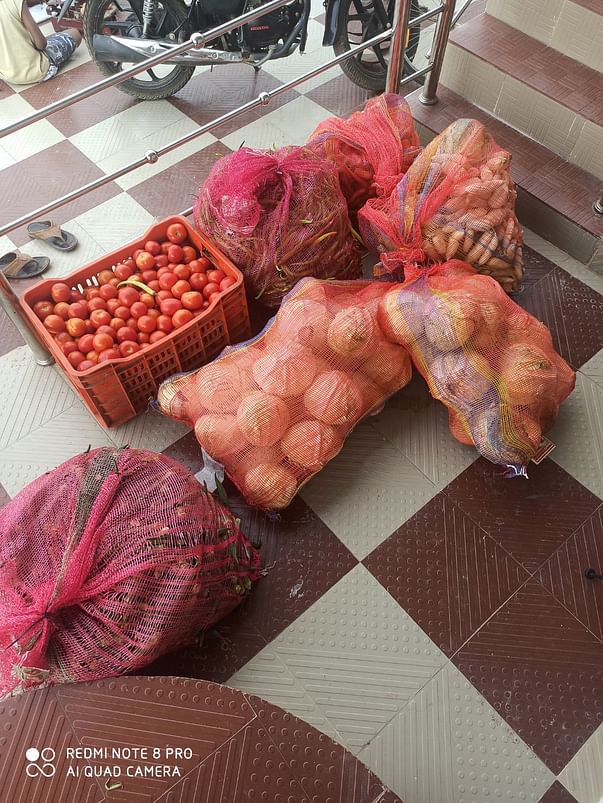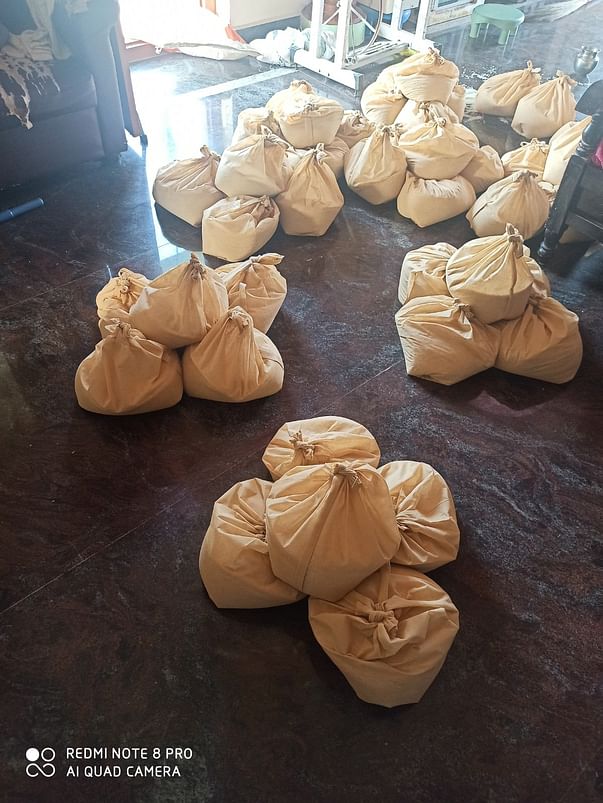 WE WISH TO RAISE FUNDS FOR FREE MEAL FOR SLUM AND POOR PEOPLE AND DISTRIBUTE THE RICE AND KIRANA BANGALORE AND ANDHRA PRADESH KAPAPA( DISTRIST) PROGRAMME :

EACH MEAL COST ;RS 25/-PER PLATE SLUMS AND POOR PEOPLE (INCLUDES
VEGETABLES,RICE,OIL,RENT,COOKING REQUIREMENTS,WATER,AUTO CHARGES FOR FOOD SUPPLY,VOLUNTEERS AND MISCELLANEOUS)
FOR DAY 300 MEALS *25/-RS=7500/-RS PER DAY
FOR 90 DAYS 90*7500/-RS=675000/-
THE FOOD AND KIRANA ITEMS WILL DISTRIBUTED TO SLUM AND POOR PEOPLE IN BANGALOE AND ANDHRA PRADESH KADAPA SURRONDING SLUM
DISTRIBUTING RICE AND KIRANA ITEMS EACH IS WORTH OF 1000
WE ARE DISTRIBUTING ATLEAST 50 MEMBERS PER DAY 50X1000=50000
FOR 30DAYS 50000X30=1500000
TOTAL expences 675000+1500000=2175000

WHAT CAN YOU DO?
YOU CAN PUT YOUR HELPING HANDS WITH ME( DONATING SMALL OR BIG FUNDS ) WE TOGETHER HELP THE SLUM AND POOR PEOPLE TO SERVE A FREE MEAL TO FEED THEIR HUNGER IN CORONA CRISIS.
we are hoping this drive on Milaap can help us secure the program and expand it.