When Soham was told he was going to be a father, he did what every expecting father would do. Checking with those who had just had babies, on the estimate of the expenses, he got his finances in place. He had it all planned…or so he thought. But life had unpleasant surprises that knocked the breath out of the couple. Born extremely preterm, their baby struggles today, in the NICU, waiting to go home to his parents. But…the expenses involved are nothing like Soham thought they would be!




She was only 31 weeks pregnant, when she was told her baby was critical
All through her pregnancy, Saraswathi ensured she was hale and healthy.
Quitting her job, she dedicated all her time to keeping herself fit. She ate right, slept right, and exercised right. There was nothing she wouldn't do to ensure a safe delivery of their very first child
. And yet…
"I was still in my 31st week. All had been well till then, and I hadn't a reason to worry.

But that day, I had to use the toilet quite frequently.

More than 15 times in a short span of time. This was all that happened.

When we checked with the doctor, we were told my water was leaking, and that I must deliver the baby immediately, to prevent further complications.

How did this happen, despite all I did?

Where did I go wrong? We weren't prepared for this…at all

!" – Saraswathi, mother.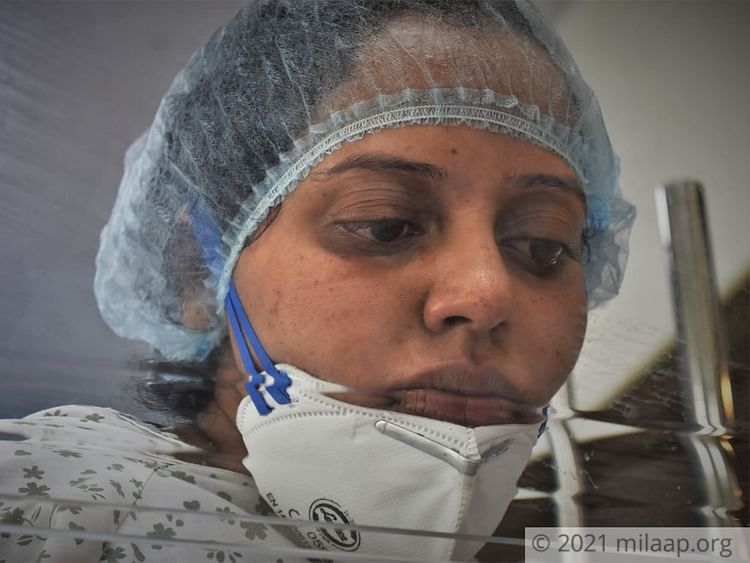 She gave birth to a baby boy, who weighed no more than 1.6kgs at birth
"

She wouldn't stop blaming herself. It took her a while to come in terms with reality. He was so small. For the first 48 hours, the doctors told us he was very critical.

Every passing minute was torturous. We didn't know what waited in store for us. But he had come past it, a fighter. But he wasn't breathing on his own.

He depended on machines, and tubes and needles. It was difficult for us to see our child in this state…it still is

." – Soham, father.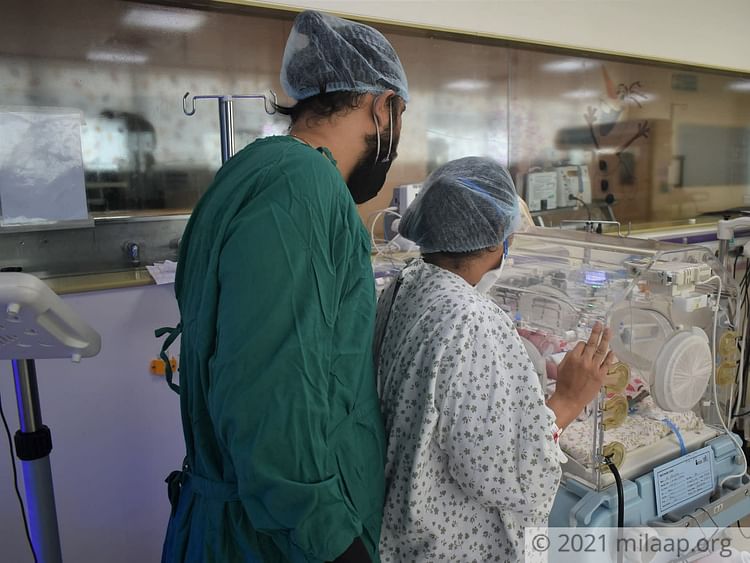 A prolonged treatment in the NICU can save the baby, but…they can't afford it
Diagnosed with a severe respiratory distress syndrome, the child is in the NICU, on ventilator support. It's been 10 days, and he's showing significant improvement.
But he needs to be kept under close monitoring till he becomes stable.
The estimate of the expenses comes to 12 lakh rupees.
"

I had gathered no more than 1.5 lakhs. When I heard of the expenses incurred, I didn't know what to do!

Our little boy is away from us, in the NICU. We're torn between the finances, and the struggles of our baby.

Your contribution, big or small, can help us tide through this unforeseen circumstance!

" – Soham.
You can help this child recover, and go home to his parents. Click here to help them.