"They're saying that her kidneys, her liver, her lungs, her heart, and even her brain, they're all failing as we speak because of whatever infection she has.

She's at a point now where she's already starting to have trouble recognizing faces. If we don't resume her treatment immediately... I'm going to lose my daughter!"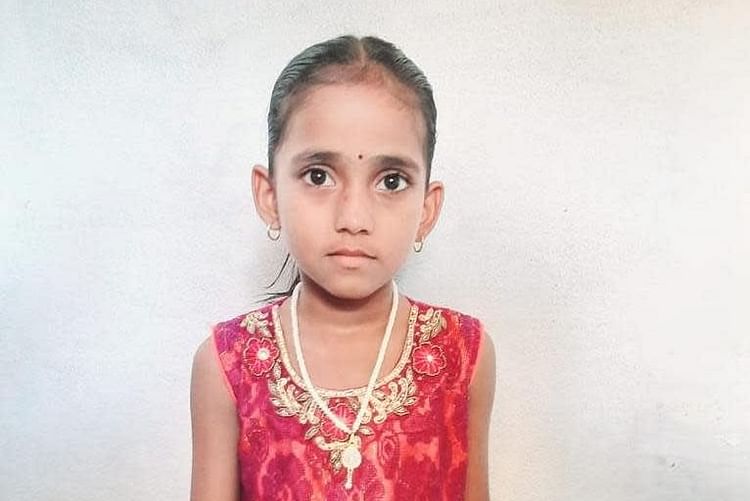 It can be hard to believe that just two weeks ago little Vijayalakshmi had been completely healthy, or at least appeared that way. But one morning she woke up with a fever, which quickly escalated to vomiting, diarrhea, and severe weakness, over the next few days. All the local clinics kept saying it was probably typhoid, but then she had her first seizure.
"It was early in the morning and she was sleeping on the bed next to me. All of a sudden, I felt her start thrashing about violently, so I turned to look and...

her whole body was contorted and shuddering! It was so terrifying; I thought my daughter was going to die!

"

— Anand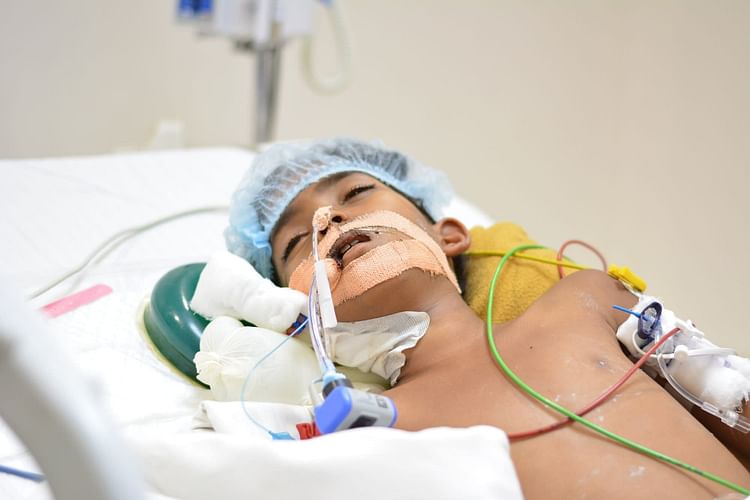 They discovered their 7-year-old is dying
"She started having fits regularly, and none of the local clinics and doctors could figure out what exactly was happening to her. When it looked like her condition was getting even worse, we rushed her here to Bangalore. This is where we found out that she has

some kind of infection, and that it was simultaneously killing every single organ inside her body! And worse, her mind too!

With the money we had brought with us, we were able to afford some ICU care for her but that money has run out!"

— Annapurna, mother
She needs at least a few weeks of NICU stay but her parents can't afford the cost
"We've absolutely no money left.

We can't afford a room so we sleep on the hospital floor near our daughter. We can't even afford food, we only eat when somebody takes pity on us and gives us some for free.

Please, I'm just a daily wager, I have no source of raising such a huge amount in such a short time. You are our only hope, you have to help us! Don't let our daughter die!"

— Anand
Anand and Annapurna are desperate. They're watching their little one die right in front of their eyes, and are unable to do anything about it. In this dark time in their lives, you can lend a hand and turn things around. Your kind donations could save this family from the most horrible tragedy in the world: the death of a child.