"It was during the seventh month of my pregnancy and we had gone for our regular check up when the doctor told us that my baby has a hole in the heart. We were shocked - what did we do wrong? The doctor tried explaining what treatment the baby has to undergo after birth, but I could hardly listen. I kept fearing the worst...will my baby not make it?" - Monika, mother.
Monika and Rajesh's nightmares had just started with this news and it is still not over. Their 2-month-old daughter, Tanishka, now needs an urgent heart surgery and the poor parents don't know how they can afford it.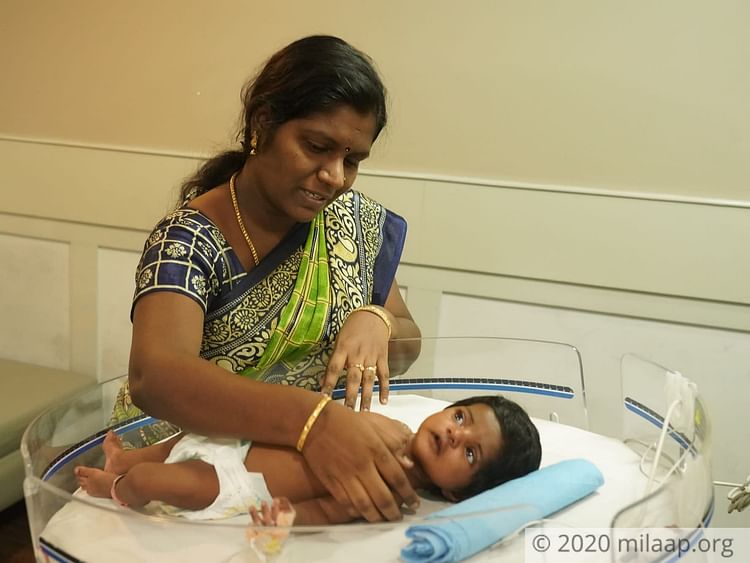 Her hands and legs were blue when she was born
The birth of their baby is a memorable day for any parent. But for Monika and Rajesh, it was the scariest moment of their whole life. Little Tanishka's hands and legs were blue in colour when she was born. Her congenital heart defect didn't allow the oxygen-rich blood to her body. She couldn't breathe and was immediately rushed to the ICU after her birth.
"Imagine my child's plight! Instead of being held by her mother, my baby was surrounded by tubes and machines. She was being closely monitored. The doctors told us that they couldn't promise us anything before the first seven days. This was not what we had in mind when we had imagined her birth…," - Monika.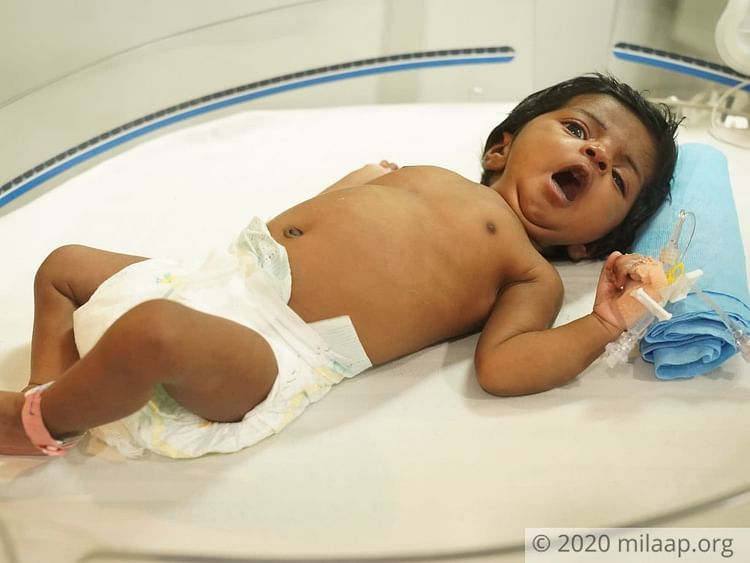 Now only an open heart surgery can save this 2-month-old
Tests revealed that Tanishka would need an urgent heart surgery to cure her defect but that surgery would cost Rajesh around 12 lakhs. A desperate father, Rajesh doesn't know how to arrange for so much money. His savings are all over and he has no assets that he can sell to get some money.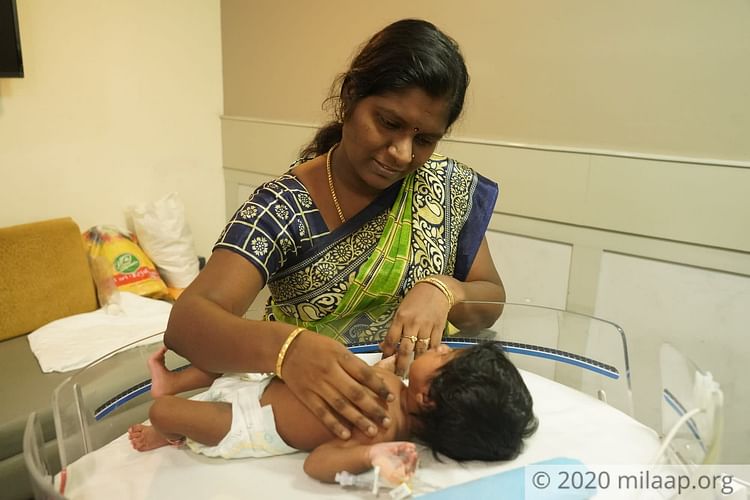 "I have a small photocopy shop and even though my earnings were not great, it was enough for my family. I was even able to save something, but Tanishka had to stay in the ICU for 15 days and nothing from my savings are left now. I haven't earned a single rupee since the lockdown started and now with the schools and colleges closed, I don't think I will be able to earn anything," - Rajesh, father.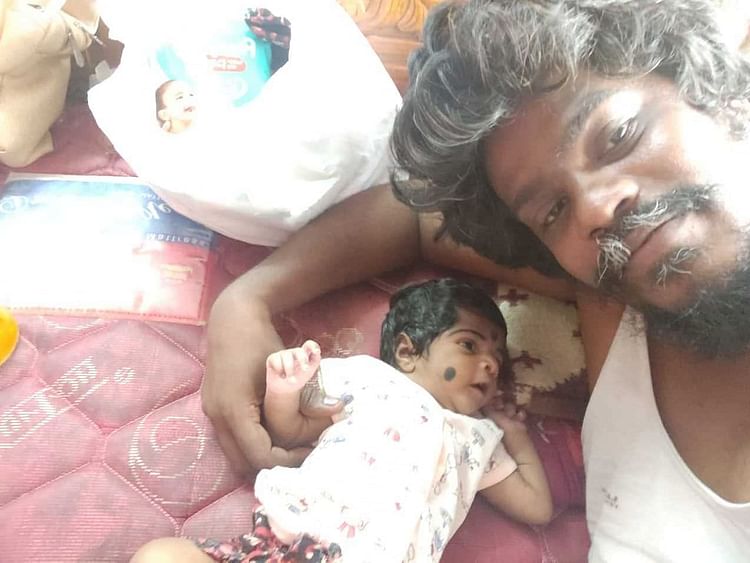 Monika and Rajesh feel helpless as each day passes. It feels like their baby girl is moving towards inevitable death with every passing day. The parents fear they won't be able to see their daughter's innocent smile before her disease takes her away.
But little Tanishka has hope. A timely heart surgery can save him. Your generous contributions can make that happen. Click here to save Monika's 2-month-old baby girl.