The last year has been hard on all of us but for Satish and Mamta, it has been the most trying experience. Satish lost his job and in a cruel turn of fate, he became severely depressed and took to alcohol. Mamta tried her best to bring him out of the situation but he went more and more down the spiral to the extent that not one day passed without him drinking alcohol.
"I can't explain what we were going through. It seemed as if everything was going downhill and there was nothing I could do about it. That's when the news of my pregnancy came and I thought that this could bring back our lost happiness…," - Mamta, mother.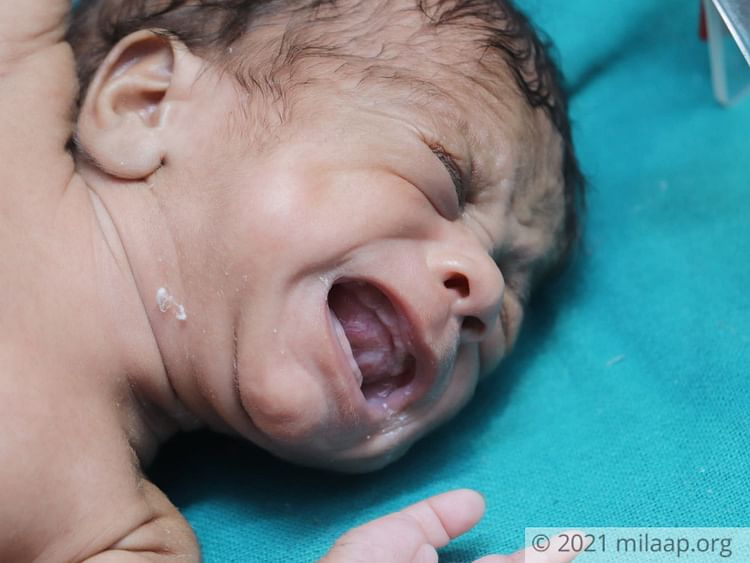 But nothing like that happened
Mamta's baby girl was born prematurely - on the 6th month of her pregnancy. She wasn't able to hold her baby even for a second, the doctors rushed her into the NICU. And that's where she has been for the last two months. The baby girl is too weak to go out into the world, her organs are underdeveloped. She is underweight and can't even breathe on her own. A severe infection is coursing down her veins - she needs constant medical care to get better.
"My brother-in-law takes me to the hospital. My husband is not in a position to take care of me or my sick child. I look at my daughter every day and feel so helpless. I am her mother, there should be something that I can do, right?- Mamta, sounding helpless.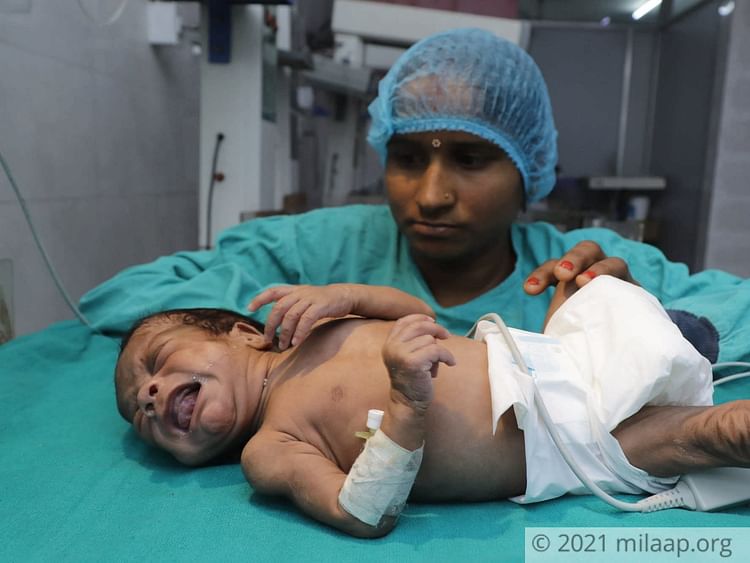 Mamta's baby girl needs 6 more weeks in the ICU but they can't afford the treatment
Satish used to work as a conductor in a school bus and as soon as the lockdown started, the poor man lost his job. For a year, he has been looking for a job but hasn't found any. Now he spends most of his time drinking alcohol and feeling depressed about his condition. He feels all the more helpless and frustrated seeing his daughter suffer and him being unable to do anything.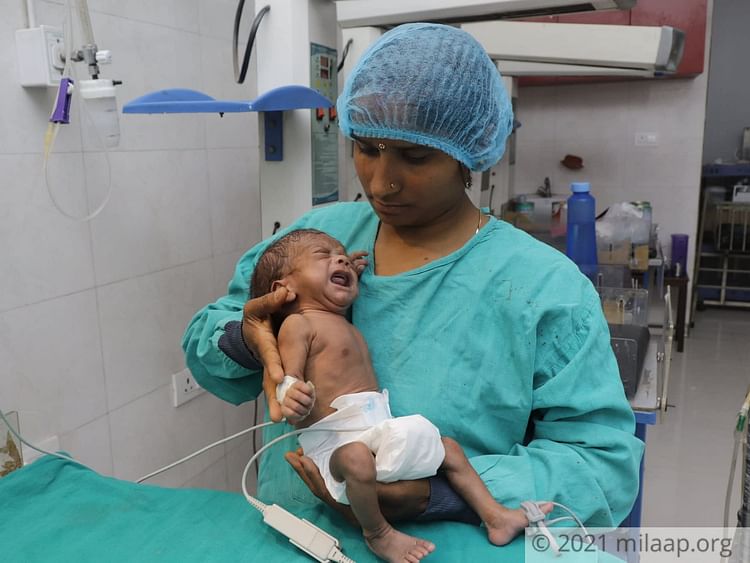 How you can help
Satish's brothers have been working very hard to get any amount of extra money for their niece. They have even begged and borrowed from strangers and that's how they've been able to pay around 1 lakh to the hospital. But that's nowhere near the required amount which is 20 lakhs. In these desperate times, Mamta's family requires help and they're looking up to you. Even a small contribution will go a long way to help them.
Click here to donate and save this baby girl.