"They told we had twins, a boy and a girl. That moment was the happiest I could ever remember in my life…we waited 12 long years for it. After the delivery, I couldn't even wait for a minute to see their little faces. I had already decided their names too. But I was asked to wait for a day as they were kept in an incubator. That evening, doctors told us that our son died and they couldn't save him and… my daughter is critical" - Asha, Mother
Even before she could see or hold they were dying and the news traumatized Asha. When she received the cold little body of her son swaddled in a blanket, she hugged him tight and wept till no tears were left.

Our last chance at having a baby is failing too
"Past ten years were terrible for us. We didn't have a child and everyone at home started blaming my wife…they even wanted me to divorce and marry again. I said no, took my wife, came to a new city and settled there. We must have gone to a number of temples prayed and hoped for a child. When nothing worked we chose to have a baby through IVF and now…our last chance at having a baby is failing too" - Ravi, Father
Ravi couldn't afford the bills of fertility treatment but
sold his only piece of agricultural land
and paid around 10 lakhs. The couple's happiness knew no bounds when they heard the news of the pregnancy. But unfortunately, all their hopes and dreams have been slowly falling now.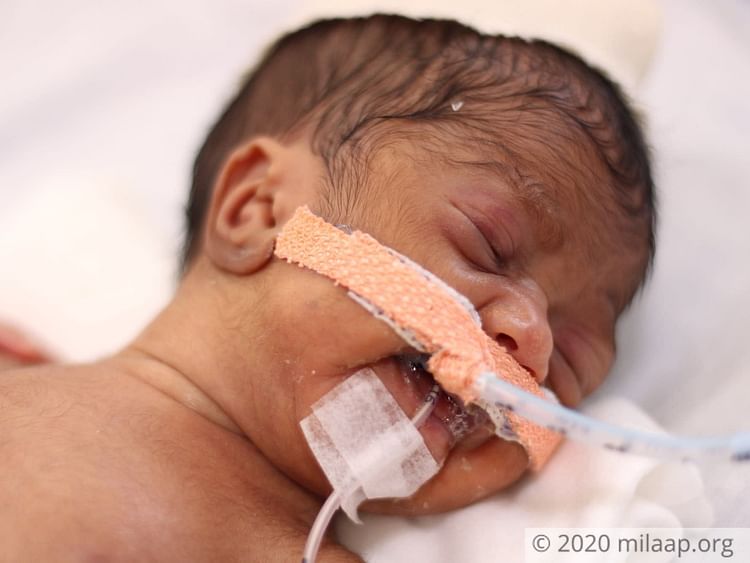 Her water broke even before the 3rd trimester
"My son was born with liver disease and he couldn't make it. Our only relief is that our little daughter has no such complications. I had to deliver her during the 7th month and she is too tiny. Her lungs and other organs are not fully developed and she needs constant care in an incubator…without it, she will die. For the past two days, she is showing so much improvement…she is a fighter" - Asha
Asha and Ravi have pinned all their hopes and prayers on this little one. If she gets constant care and medications for the next two months, her chances of surviving are 100%.
The only thing that hinders them from taking their baby home alive is the cost of the treatment.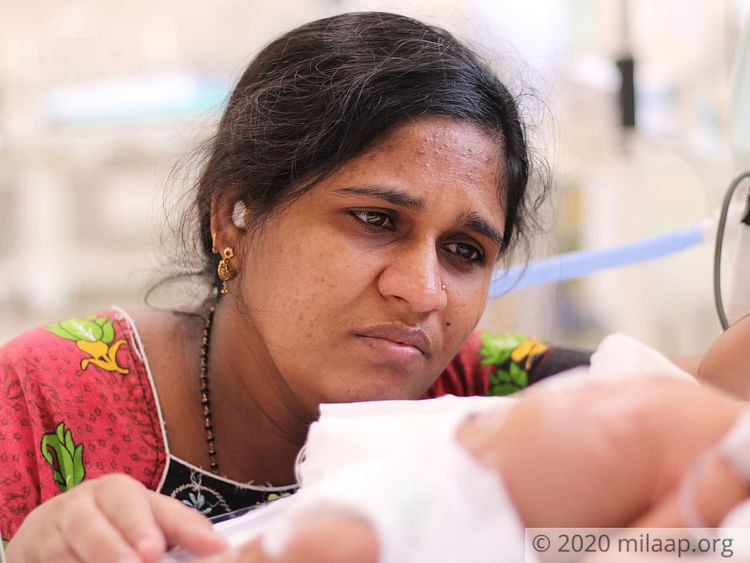 "We sold everything to have a baby. Now, God has blessed us with one but there's nothing left with me to save her life. I work in a bakery shop for a monthly salary of Rs. 12,000…how can someone like me pay 7 Lakh rupees. I have promised Asha to save this little one's life…I don't know whom to ask and where to borrow. You are our only hope now. Please help us" - Ravi
This little baby girl deserves a life and this couple deserves to be parents – both could be fulfilled only through your kind help and contributions.