"I had promised my wife that I would never leave her side, whatever the situation. And so I didn't, even when my job was at stake. I almost lost my job but I was able to be with Anju when she needed me the most. And finally when she gave birth to a beautiful baby boy, everything seemed right. But our happiness was very short-lived," - Sandeep, father
Anju's baby boy was born on 7th of July and he had to be immediately put on a ventilator. The little one was unable to breathe on his own. Sandeep had to bring their baby to Delhi in an air ambulance all the while hoping that he was alive.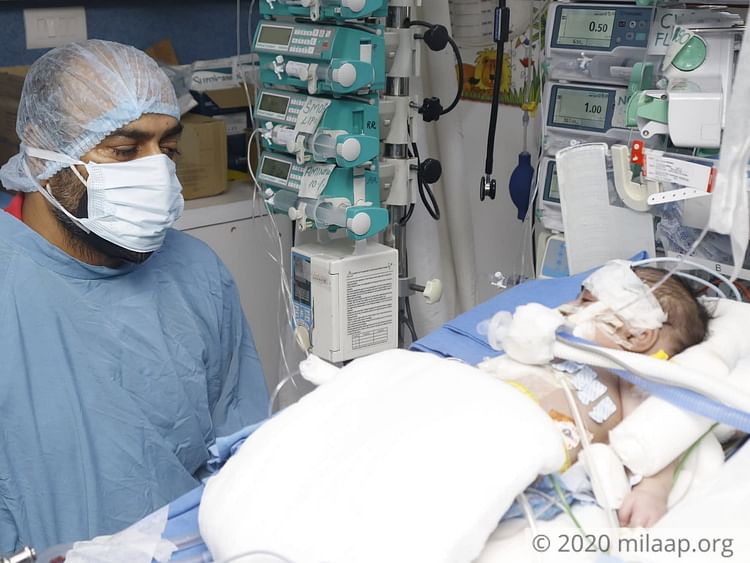 Just few days after his birth, he had to undergo surgery
Anju's baby boy was born with multiple complications - his pulmonary artery wasn't developed and he had a hole in his heart. Doctors said that only an immediate surgery could save him. Sandeep didn't have much time to waste, his baby boy underwent the surgery.
"Yet he is not out of danger. He needs to stay in the ICU for longer, he is too weak now. I am not even allowed to go inside the room more than once. I look from the window and just shed helpless tears. How will I save him?" - Sandeep.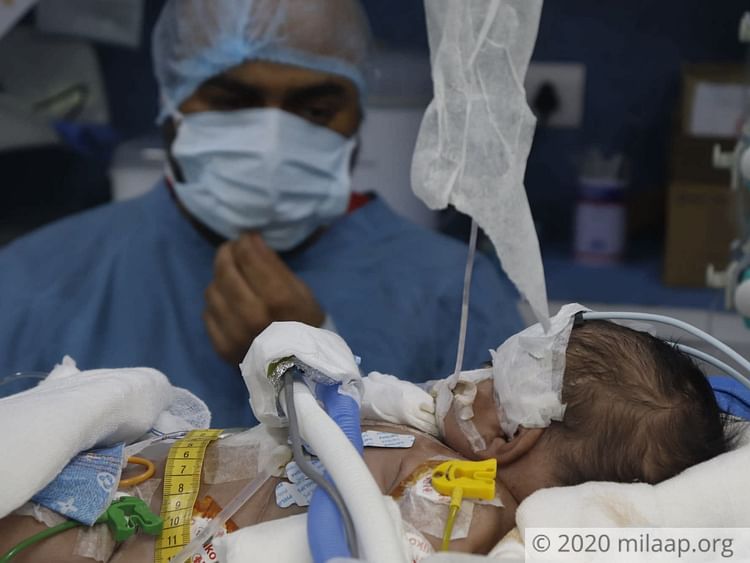 Anju hasn't even held the baby in her arms - she doesn't know if she ever will
Anju is still recovering from the stitches of her C-section, she was unable to travel to Delhi along with Sandeep. This mother is desperate, she wants to help her baby, take away all his pain, but she can't.
The most she can do is call her husband and ask about him. She is scared she won't ever get to hold him in her arms.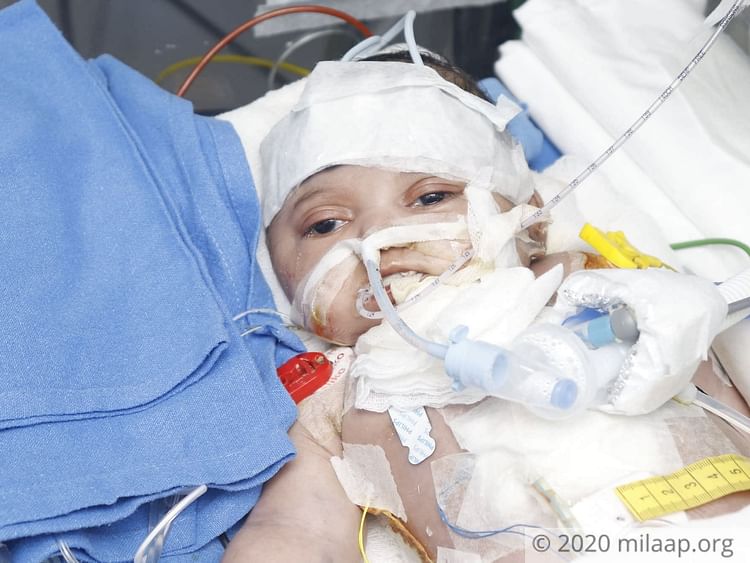 I am failing as a father...
"I feel so sorry for Anju, so guilty, I wish I could promise her that I would bring our son back home. But my hands are tied. I need 10 lakhs to cure him permanently and there is nothing in my pocket right now to afford that. I need your help," - Sandeep.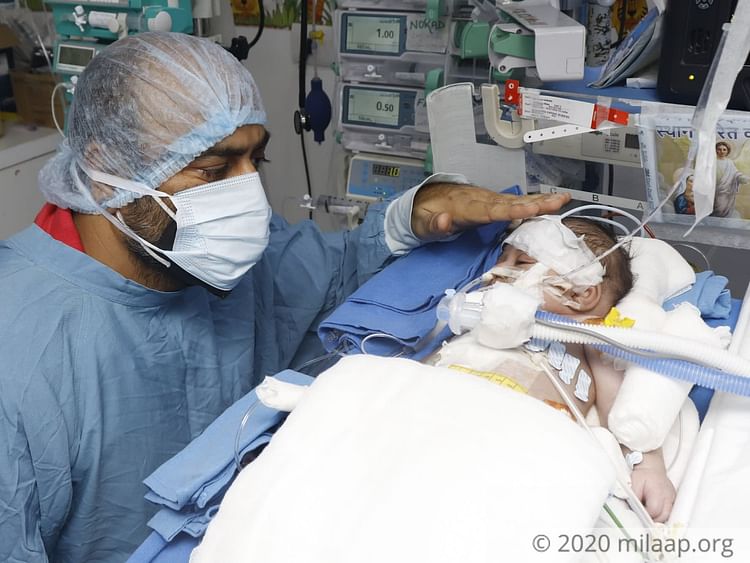 Anju and Sandeep have another 10-year-old daughter at home who was excited to have a little brother of her own for this Rakshabandhan. But her baby brother is fighting for his life. Sandeep has almost lost his job as a teacher in a government school.
Now the only way, this baby can be saved is with your help. Every small donation will make a difference.