Our current situation is... horrible. This is the poorest we've ever been. My wife and I can only afford one single meal a day, which we then share with each other! We sleep in the hospital waiting area because we don't want to waste money renting a room. We're doing all this because we're counting every single rupee that goes out of our hands.
Right now, each rupee could be the difference between life and death for our boy!
— Hakkeem, tears in his eyes, holding his 1-year old's hand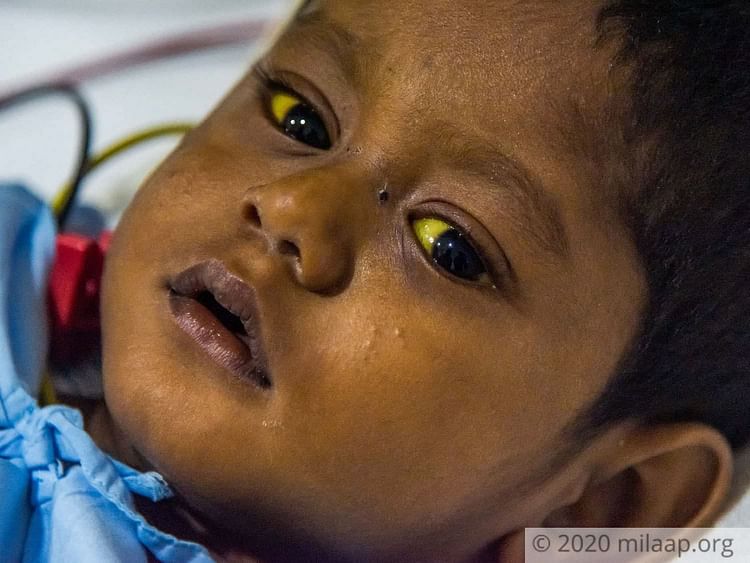 Little Haroon has been frail and sickly from the moment he was born. He would barely eat, and with each passing day he seemed to be somehow becoming smaller instead of growing. After a few weeks of this, his concerned parents noticed that his eyes seemed to be turning yellow, and his stomach was starting to swell unnaturally. They rushed him back to the government hospital where he had been born, hoping for swift treatment.
"But he was sicker than he had seemed!

After running some tests, it turned out that our sweet baby boy was battling liver disease!

"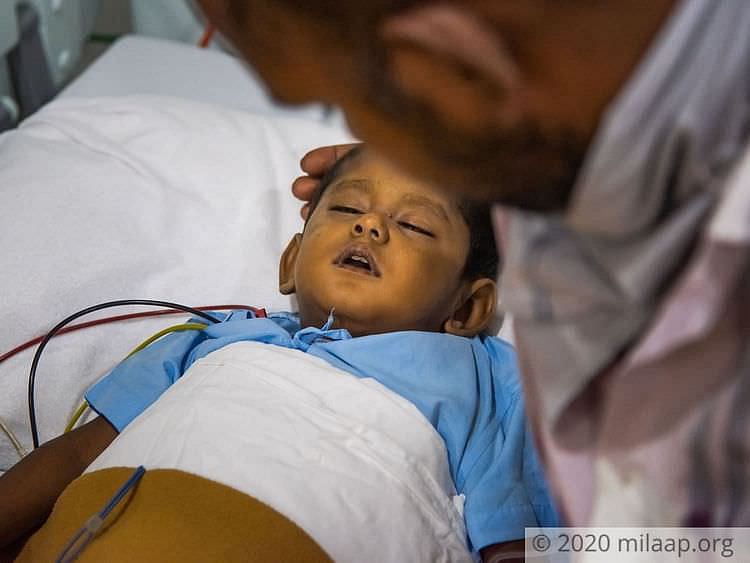 He had a surgery when he was just 5 months old, but it didn't work
"They said it would give him a 50-50 chance to get better. So we gathered all savings, borrowed some money as well, and were able to get him the surgery by the time he was 5 months old. They said we'll only know with time if it was successful or not, so we have spent the year since then living in fear, praying for his recovery. But as the months went by, it kept seeming more and more like it hadn't worked. He started developing pains, then itching from head to toe, not eating properly. Two weeks ago he started vomiting blood!"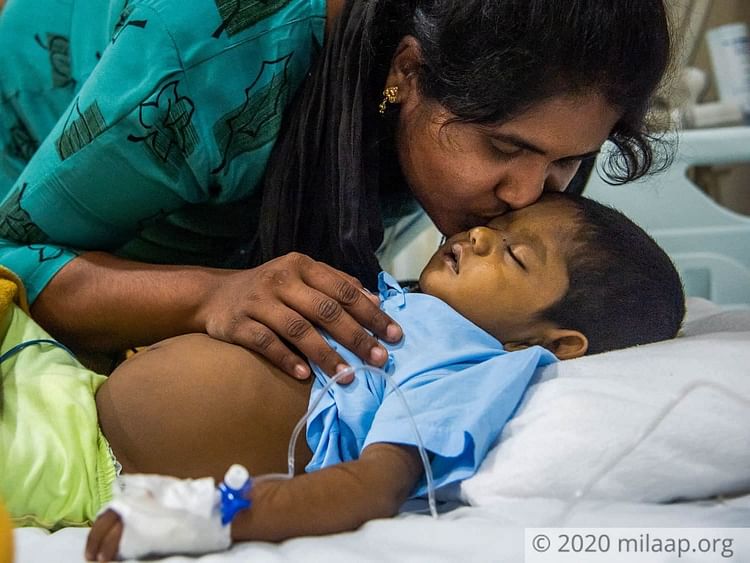 This baby needs a liver transplant immediately
Haroon has Biliary Atresia, a defect in the liver that causes severe damage to the liver itself, and also causes a build-up of toxic bile in the bloodstream — his own body is poisoning him. Despite taking him to the hospital for frequent check-ups, and giving him every medicine the doctors prescribed, the disease has caused so much fluid build-up in his stomach that it feels like a rock. The only way to keep his condition from killing him now is for this little baby boy to get a liver transplant. But the cost is beyond Hakkeem's means.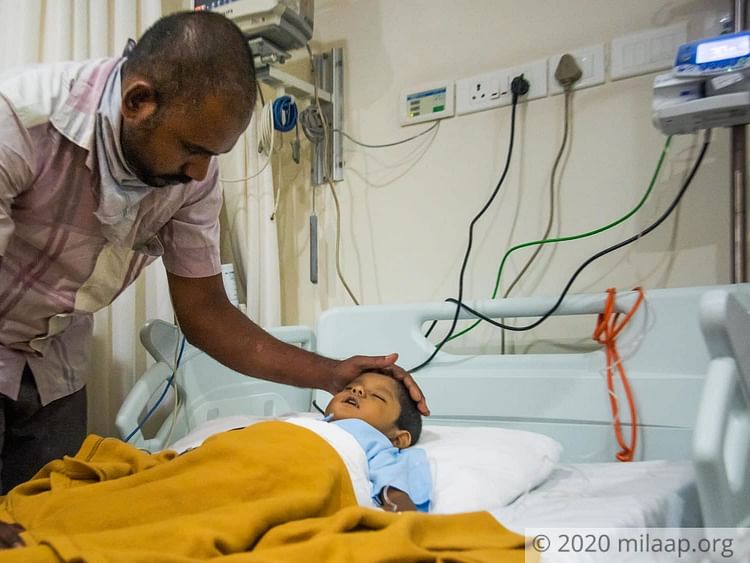 'The first language he learned was one of pain!'
"My poor baby is still learning to talk, but there are four words right now that he can say: 'amma', 'appa', 'choriyu' and 'vena'! The third word means 'itching', and that last word means 'pain'! It breaks our heart that these are the kind of words he's having to learn first! We just want him to get better, to be a happy and healthy little boy like he deserves to be. But the cost... I'm just an auto-driver. I'm trying my best to save but... it'll take me decades to gather 14 lakhs!"
This baby's suffering is increasing, and he's getting closer and closer to death, with every passing day. His parents are desperate but helpless. Only you can help him. Click here to donate.