Aradhya is 6 now, yet she is not a regular student at school. That's not because she is fussy about going. In fact, she loves meeting friends and learning new things each day. But Aradhya is suffering from a blood disease that is pushing her towards inevitable death.
Despite medicines and utmost care, Dazy and Archana haven't been able to cure their only child. Now, she needs an urgent bone marrow transplant - that's her only chance at getting better.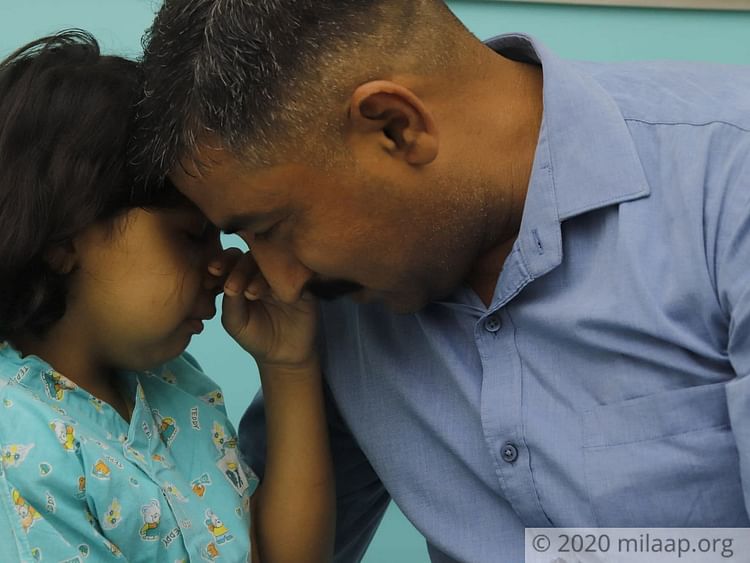 She needs blood transfusions every 20 days
Aradhya was 4 months old when Archana noticed that her baby girl wasn't feeding. She would just vomit everything out. Aradhya also had fever. The young parents were worried, and wasted no time in taking her to the doctor.
"We were expecting it to be jaundice or something like that. Instead, we were told that it was Thalassemia. Her body wasn't able to produce enough red blood cells. They said she would have to get blood transfusions for her entire life. We were left shocked," - Dazy, father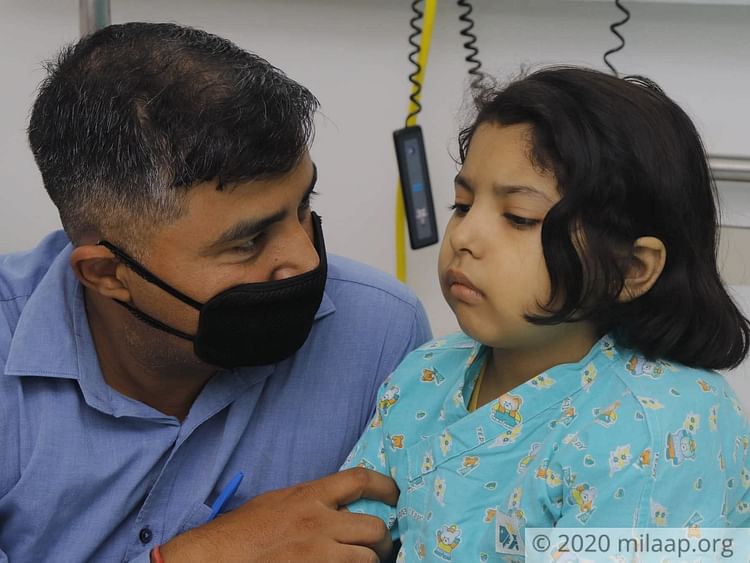 Since she was 4 months of age, Aradhya has been getting transfusions every 20 days
. Now even those are not helping.
Aradhya has never had a normal childhood
Aradhya has never known the little joys of childhood.
She has never made a paper boat and sailed it on a puddle of water. Nor has she gone out for an ice-cream at midnight with her father. The little one's life is full of restrictions - she has to take daily medicines.
Even a little carelessness can be fatal for her.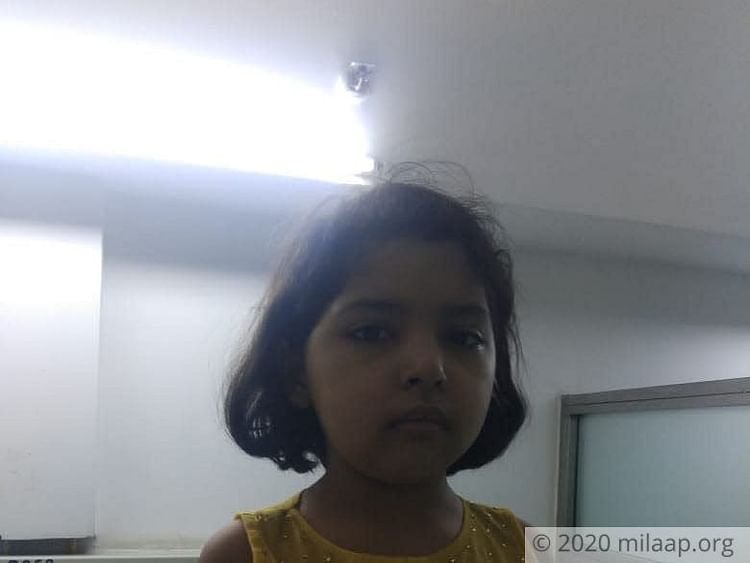 "She keeps seeing her cousins' photos and asks me when she can go to the fair or the park. I keep telling her something or the other, make up something, and she believes me. I look at her and my eyes fill with tears. How long will I be able to continue like this?" - Dazy
A driver by profession, Dazy can't afford his only child's treatment
Dazy is a driver in a private company, his income is just about enough to look after his family. Whatever he earns goes towards Aradhya's medicine and food.
They have been travelling from Uttar Pradesh to Delhi every month for the transfusions - Dazy has already spent 5 lakhs. He has borrowed from relatives and now there is no one who can help him.
"Her transplant will cost me over 31 lakhs. I am helpless, there is no way I can arrange for so much. But my child, she doesn't have much time - the transplant is her only hope. Please save her life, she's our everything…" - Dazy
Aradhya is only 6, a bone marrow transplant at this age can let her get back to a normal life. But your help is crucial; even a small contribution can save her. Click here to donate.