"He was just 6 months old when he fell sick for the first time and it's like he never got better after that. It's been 3 years now, and all this time we just kept taking our sick child from one hospital to the other with no clue of what was happening to him. But now, the doctors say

he suffers from a disease that is killing him and that he doesn't have much time

..

." - Rani, mother, unable to continue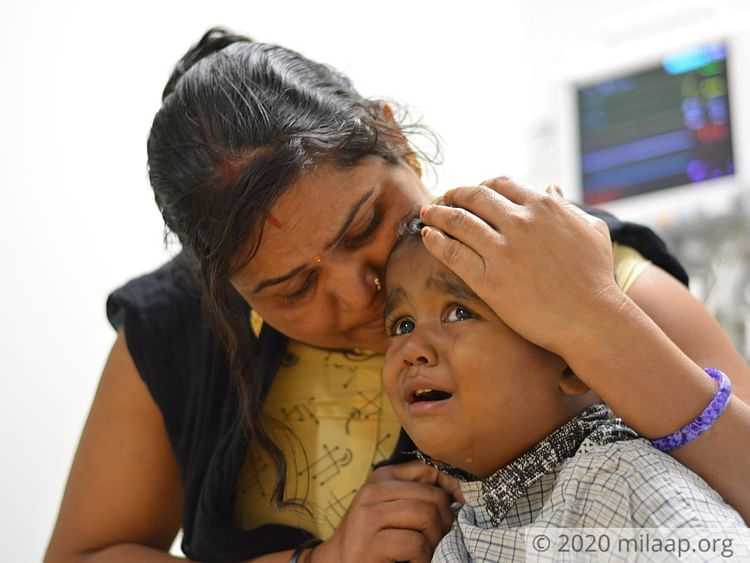 No treatment can save him now except a Bone Marrow Transplant
3-year-old Amresh has been diagnosed with
Sideroblastic anemia a severe blood disorder
that impairs the ability of the bone marrow to produce normal red blood cells. Due to low blood levels, the little boy suffers from
fatigue, weakness, shortness of breath and irritability.
The child has been suffering from recurrent
fever of no less than 103 degrees
due to which he is also b
edridden for most of the time.
Rani and Jai take turns to sleep at night worried that something might happen to Amresh. Blood transfusions were the only treatment that kept him alive till now but now, no treatment can save him except a bone marrow transplant.

He is nothing like a normal child
"Normal children of his age run around the house making mischiefs, learn their first lessons and sing rhymes but my son, he is nothing like them. He is weak and has no stamina to even sit on his own let alone walk or run. He cries most of the time, unable to tell us what is bothering him. I just want him to get better and live a normal life. I want to look at him and smile without worrying if he will survive this horrible disease or not." - Rani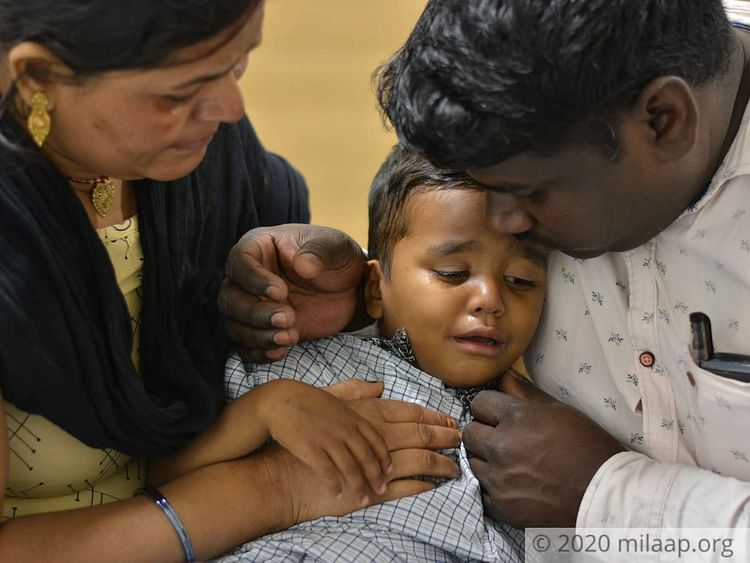 There is no way that I can afford this treatment, I am just a labourer
Jai, the father, is a daily wage labourer. He used to work as a painter and earn decent enough to provide the family with food and shelter. But since a year now,
he couldn't earn even a single rupee
as Amresh's health kept getting worse and he had to be taken to the hospital every other day.
"I managed to keep my son alive till now but medicines and transfusions cannot save him anymore. His condition is very critical and he needs an urgent transplant, without which will lose my son. There is no way that I can afford this treatment. Where will a labourer like me get lakhs of rupees from? I need your help. Please help me save my son!"- Jai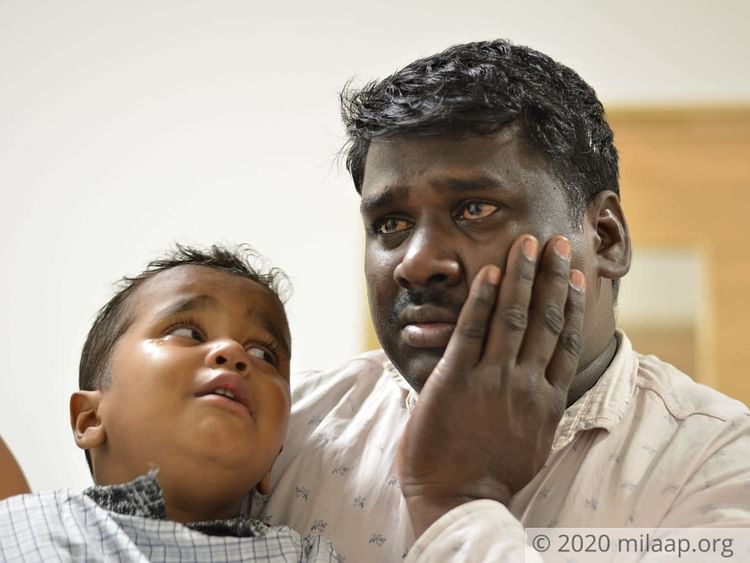 Only you can help these poor parents from their misery. Your generous contribution can save this 3-year-old and give him a chance of living a normal happy life. Click here to contribute.