"She's tired of the hospital visits, the medicines and the injections. She feels restless and when she sees a doctor approaching, she begs me to take her home. It breaks my heart that as her mother, there's not much I can do. Even when I try to calm her down by reassuring her that everything will be alright, I have to hold back from crying. I can't let her see how worried and scared I am. She's only 3 years old! Why does my baby have to go through all this?"
- Archana, mother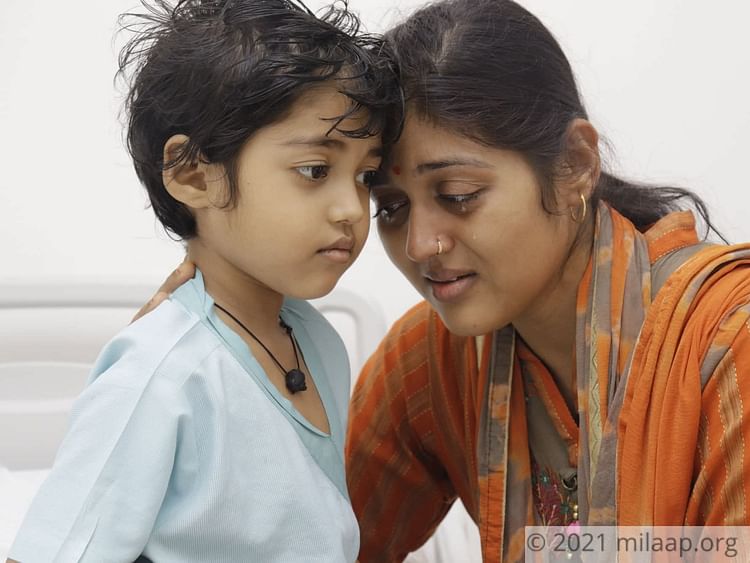 Expecting it to be viral fever, they were shocked when they realized it was cancer
A month ago, little Aadhya Upadhyay
ran a high fever that lasted days with no sign of letting up
. Her parents consulted a local doctor, who advised that they get some tests done to determine the cause of her fever. Expecting it to be a viral fever, at worst,
these parents weren't prepared to find out that their only daughter was suffering from something far more dangerous.
"The fevers persisted and we noticed that she would often be tired from playing, which we found a little odd but we didn't think was worrisome. We never imagined even in our worst nightmares we'd be told that our daughter is fighting a deadly battle against a rare cancer.." - Anand, father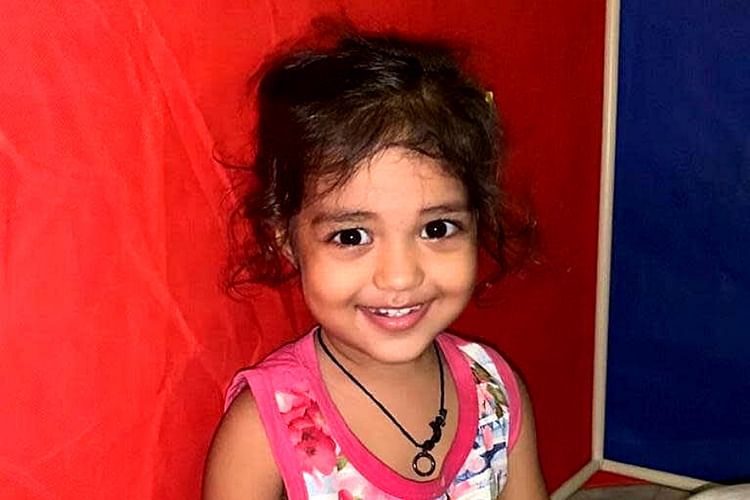 Her body isn't accepting the medicines
Aadhya was diagnosed with
Precursor T-Cell Acute Lymphoblastic Leukemia, a rare form of blood cancer.
She is currently undergoing chemotherapy and has been administered 2 cycles so far. She has also
been on medication since her diagnosis, but they aren't working anymore
.
"It's so much pressure on my little girl, having to undergo so many tests every other day. Her medication was changed a few times, but her body has been unable to accept them. Our only hope now is a high-dose medication and if all goes well, then my daughter will be able to recover from this disease. I can't imagine our lives without her in it... I'll do whatever I can to save her."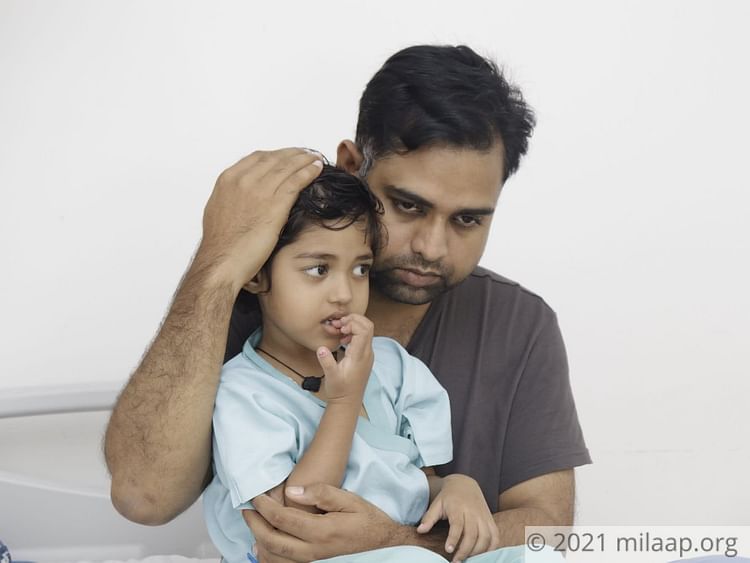 A course of expensive medication is her only hope, but her parents can't afford it on their own
What Aadhya needs now is a series of high-dose medications along with her chemotherapy
. The medicines, which have scarce availability in India, are
expensive and have to be procured from a third party and imported from overseas
. The whole treatment costs will come up to INR 22 lakhs, which is a sum that Anand cannot afford on his own.
Only a small employee in the cafeteria of a private company, Anand earns barely enough to keep his family afloat.
He has already spent all his life's savings, about INR 4 lakh, on his daughter's treatments so far
. Now, after exhausting all his resources, he doesn't know how he will continue to foot baby Aadhya's medical bills.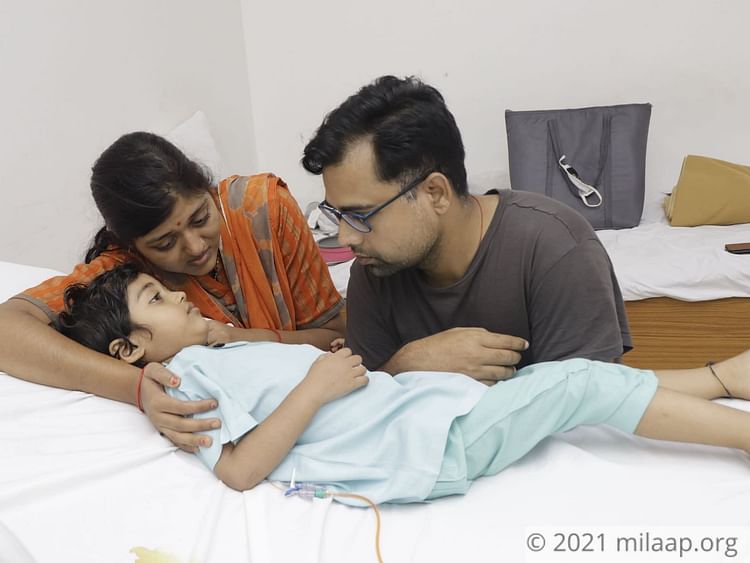 "She's only a small child having to go through so much at such a tender age. She cries incessantly because the injections are painful, and she feels extremely tired after every cycle of her treatment. She's always on edge and easily irritated. She has also become so picky with her food, when earlier she would eat just about anything we gave her. Yet, she is powering through and fighting with all her might. I just want to save her, but her treatment is so expensive… where will I get so much money from?"
Aadhya is Archana and Anand's only daughter. These parents have gone above and beyond their capacity to ensure that their baby gets the treatment she needs. But now, they're at a dead end. With no one else to turn to, they hope you can save Aadhya's life with your generous contributions. Click here to donate.