"She is struggling with her medical condition for the past 4 yrs. We do not dream too much; at least she can walk properly and relieved of her pain," - says Malaya, mother of Tanaya.

Tanaya is 4 yrs old now and is suffering "Local Gigantism", due to which her one leg is abnormal. She is having too much pain and can't walk properly. She needs immediate medical treatment else, her condition will be severe, and she may have to lose her leg.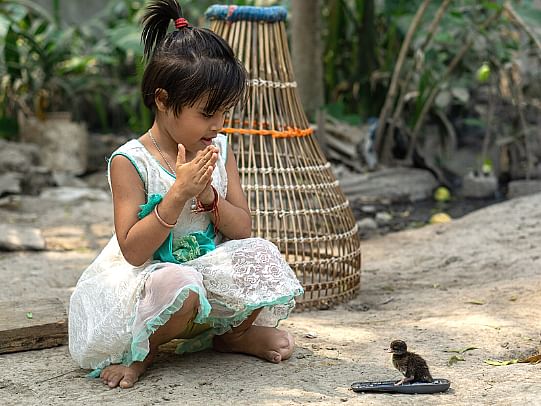 Tanaya's father, Dhanti, is a farm labourer and her mother, Malaya, is a housewife. Tanaya is the only child, and she is suffering from this condition since her birth. Tanaya can be relieved of her pain, but it will require too many funds, which her parents can't even dream of.

"I work as a farm labourer, and my income is meagre; after a lot of hard work, I can bring Rs 6000 - 7000 in a month, and we have to survive on it. We have already taken a loan for her treatment, but we were not able to continue her treatment due to lack of funds," - says Dhanti, with a heavy heart.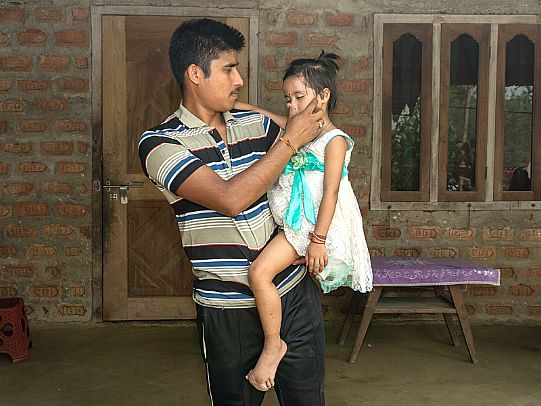 Dhanti works very hard, and he wants little Tanaya to be happy; he is trying hard but cannot add more as he is not skilled. Thus, he cannot earn more than Rs 200 300 depending on the work's availability.

Malaya, Tanaya's mother, is very sad as she cannot add anything to the family. The condition of the family is deplorable, and they are not able to make her happy. She cannot see Tanaya's situation and always forces her husband Dhanti to do something for her.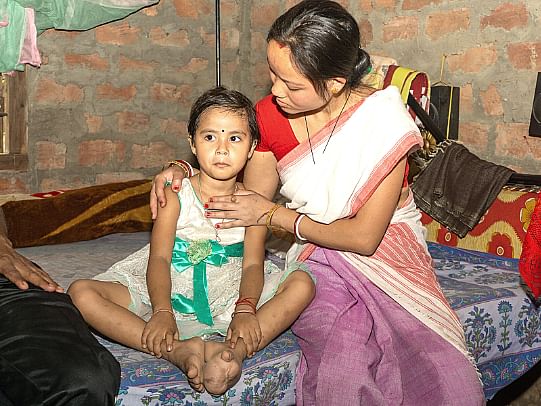 "We are uneducated and financially very poor; we do not want much, but at least she can walk properly and live happily. We want her to study so that she doesn't suffer as we do. We are already overburdened with debts and hope someday it will be better. We believe that God will help us as we have never done anything wrong. Please help her to walk and live a happy life," - says Malaya with folded hands.

Tanaya's parents want a better life for her. We can make it happen. Your little support has helped us earlier in giving a happy life to such innocent souls. We hope that together we will again give Tanaya a happy life ahead. Please support her in every possible way.
Project GLOBAL CURE -

Project GLOBAL CURE is an initiative of the "Humanity Welfare Council" to transform health globally.

Please Note -
We raise financial support for financially fragile, debt-ridden people and have no social support during medical emergencies. We are responsible for the proper utilization of funds contributed towards these neediest people. Your faith and generous support help us provide a ray of hope in the lives of those who have lost all hopes of survival.


Please note - We at Project Global Cure raise funds only through Milaap to maintain our work's legitimacy and transparency. We do not use any other platform for raising funds. If found, please report to us at
helpdesk@projectglobalcure.org


Warm Regards,
Team Global Cure
Humanity Welfare Council