The ongoing pandemic has snatched dreams from millions of eyes and has pushed millions below poverty due to the financial imbalance increasing consistently. Life has become so unpredictable now that the fear to lose our known keeps sweeping everyone's mind.

Sakshi, a 10-yrs-old girl, is also paying a hefty price at such a young age. A happy family living in Mumbai is forced to survive an empty stomach in the villages of Basti (Uttar Pradesh).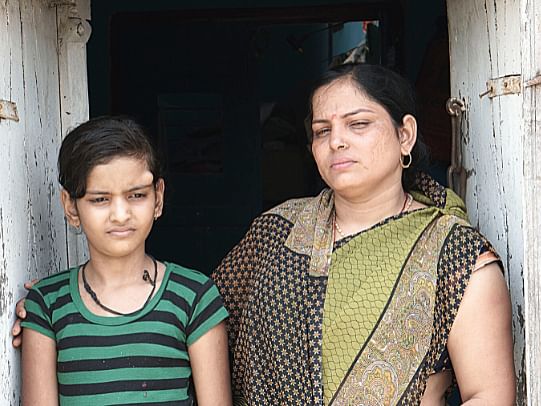 Sakshi's father used to work in a hotel in Mumbai and was very happily living with his family, and suddenly the COVID - 19 outbreak happened. He lost his job, trying to survive with his family and searching for alternate sources of income. He was soon diagnosed with Cancer which required frequent hospital visits.
Life was very harsh with this family, and soon Sakshi's father was tested positive for and COVID and lost the battle and left 10-yrs-old Sakshi in this world with her mother. It didn't end here; with no source of income and no food to survive, both mother and daughter came back to their village Basti in Uttar Pradesh.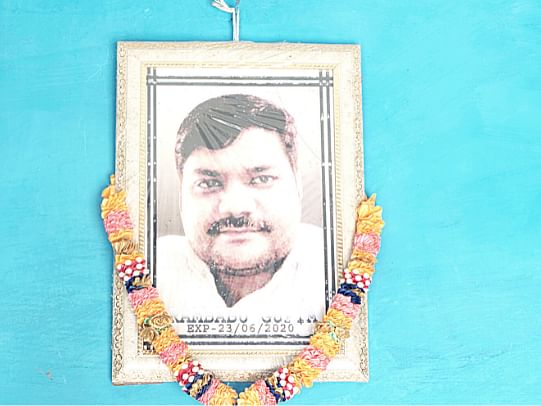 Sakshi is now diagnosed with a rare disease, "Osteoma". The growth of new bone appears in the bottom of her head and the bony ridge above the left eye. Her health is deteriorating, and she suffers from headaches and loss of balance. It puts pressure on vital structures in the brain such as the pituitary gland, the optic nerve, and the carotid arteries.

"I want to live and take care of my mother, my father is no more, and I am everything to her. We are in a complicated condition here. My mother is forced to work as a labourer. I can't even imagine how our world changed in a very short period. I am her last hope. Please help me," - says Sakshi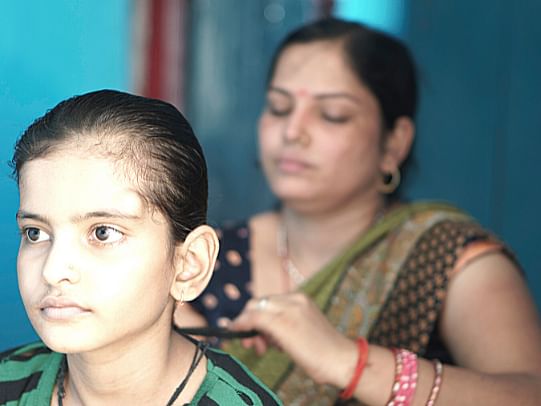 Sakshi's mother is very disturbed; mostly, she sits and cries as she cannot face reality and still looks for her husband. Sakshi needs immediate medical assistance, and the family couldn't even get her tested as there are no funds with the family.

"I want to become a teacher, and I believe that a teacher can create a big difference in society. But my medical condition is giving me a tough time. It pains badly, and daily I have severe headaches. The children don't play with me as they tease me a lot for my medical condition. I want to live normally like others," - requests Sakshi with folded hands.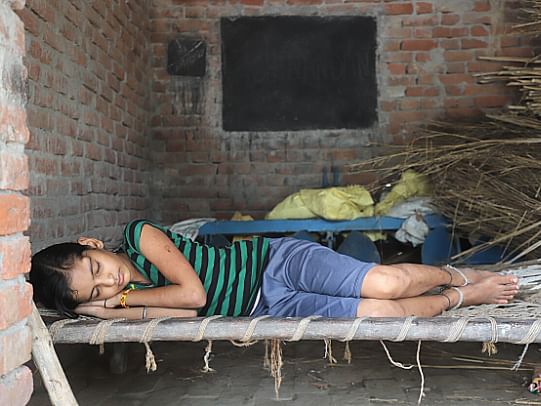 We understand that the current condition is not very well for all of us, but your small contributions can light up a candle of hope in Sakshi's life, and she can survive this difficult time. She is too young to face so much, and it is disconcerting to see a young kid suffer so much.
We request you to please support Sakshi in all possible ways.Project Global Cure -

Project Global Cure is an initiative of the "Humanity Welfare Council" to transform health globally.
Please note that we raise financial support for financially fragile, debt-ridden people with no social support during medical emergencies. We at Project Global Cure raise funds only through Milaap to maintain our work's legitimacy and transparency. We do not use any other platform for raising funds. If found, please report to us at
helpdesk@projectglobalcure.org
.
Warm Regards,
Team Global Cure
Humanity Welfare Council