Mousam is six years old, and his struggle is continuing, and his challenges are increasing day by day. Mousam has a tumour in his leg, which is growing slowly. He is facing the criticism of "Demon Leg", a name given to him by his friends.

"We were delighted when Mousam came into our life; we love our child very much, and we want him to live well, but we are unable to do anything for him. Our financial condition is inferior, and I work very hard to feed them," - says Nikunja, father of Mousam.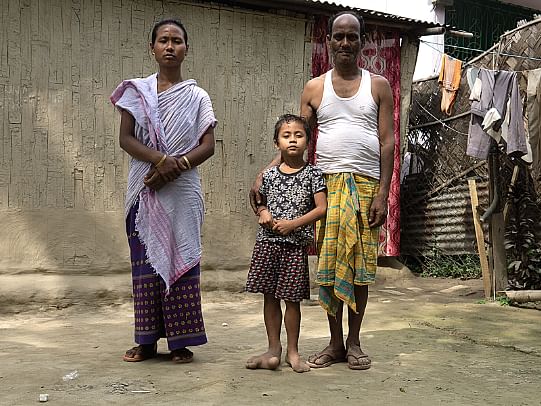 Mousam is struggling since birth, and his parents have tried to get him treated locally, but it didn't result well. When the Doctors from Guwahati examined him, they suggested that Mousam can live like ordinary people after proper medical treatment. However, it can be very dangerous if this condition is not treated soon.

"I work as a labour and condition here is very bad, there is not enough work, and my daily efforts are not adding up much. I want Mousam to walk, and the Doctors have said that it may result in a hazardous condition if the treatment is not done soon. The treatment will require too many funds. I can never dream of such a huge amount; how can I afford it?" - says Mousam's father, with a heavy heart.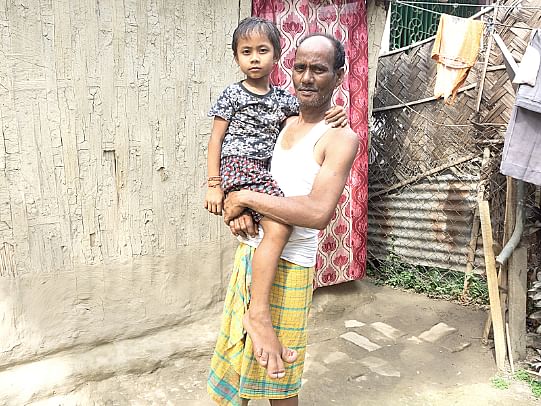 Mousam's leg is increasing and affects his day-to-day activities badly, he needs immediate treatment, and the treatment is very costly. His father has to feed the whole family and don't have enough to support their basic needs. Mousam's mother is a housewife Mousam is a ray of hope in their life. They want Mousam to be successful in life, which will be only possible after his leg treatment.
"Mousam is everything to us, he goes to an Anganwadi centre, but other children tease him too much. They call him a "Demon leg" and don't allow him to mix with them. They even push him sometimes as he can't walk and run as they normally do. We want him to be successful so that we can at least have enough food three times," - says Prathana, Mousam's mother, wiping her tears off.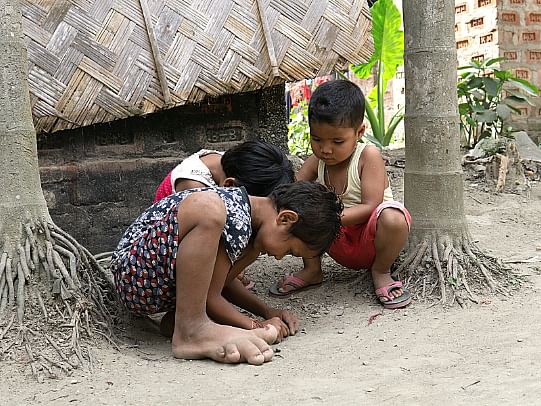 Mousam's family is so much poor that they dream of having proper meals three times a day. They have nothing in their house, and their only hope is Mousam. They need your support to cure Mousam and live a happy life together. We request you to please help him walk properly.
Project GLOBAL CURE -

Project GLOBAL CURE is an initiative of the "Humanity Welfare Council" to transform health globally.
Please Note - We raise financial support for financially fragile, debt-ridden people and have no social support during medical emergencies. We are responsible for the proper utilization of funds contributed towards these neediest people. Your faith and generous support help us provide a ray of hope in the lives of those who have lost all hopes of survival.
Please note - We at Project Global Cure raise funds only through Milaap to maintain our work's legitimacy and transparency. We do not use any other platform for raising funds. If found, please report to us at helpdesk@projectglobalcure.org.

Warm Regards,
Team Global Cure
Humanity Welfare Council