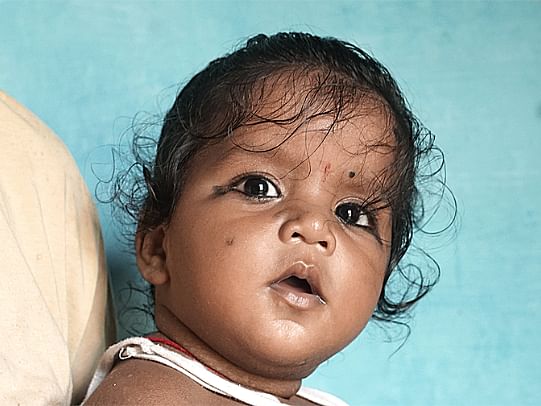 "When the whole world was fighting this pandemic, we were eagerly waiting for our little bundle of joy to come into our lives safely. Finally, on 24 November 2020, we were blessed with baby Ayush. He was a ray of hope in these hard times when we were already struggling. Seeing his face each morning made our day. But all our happiness was shattered when doctors broke the news of his abnormal condition. That was the worst day of our lives."
- Rekha, mother
Little Ayush suffers from a congenital condition called
Talipes Equinovarus
.
It is a common foot deformity due to which his foot grows downwards and inward.
Doctors say that without timely treatment, it can worsen and even affect his knees, feet, ankles, and hip joints, leading to permanent damage to his lower body. Ayush's parents are already dealing with a financial crisis and his medical emergency has hit them at a terrible time, when they have no resources at hand.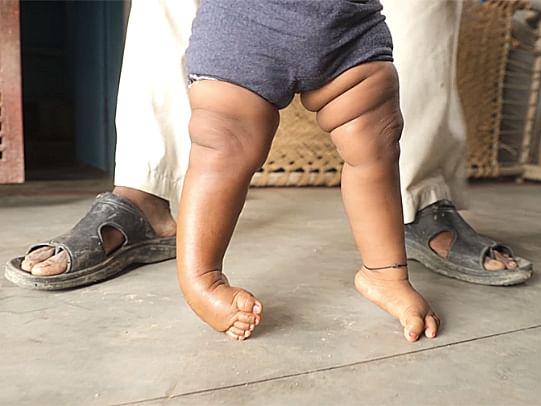 "I am a poor old man. I can't see my grandson dealing with such a painful disorder at such an early stage of his life. My son runs from one city to another for work and has been gathering money for his child's treatment. Ayush is the one who brightened our lives and filled us with happiness, when we were left forlorn during the pandemic. I am trying all possible means to save my grandchild from this disorder that could cause a major hinderance in his life, but it seems impossible. Please help us."
- Ayush's grandfather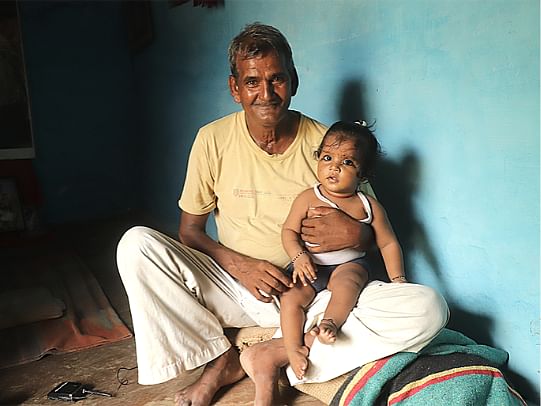 Ayush's father, Hargovind, is a daily wage earner, and his mother, Rekha, is a housewife. His father's meagre income is not even enough to manage their daily needs, let alone afford his surgery. The cost of Ayush's treatment is beyond their imagination which puts Ayush's family under immense mental pressure.

"When I was pregnant with Ayush, I had many dreams. I was excited as he is our first child. I want him to study hard and make us proud one day. But looking at his medical condition, I don't think my son will be able to stand on his own feet in the future. He cannot even sit on his own or crawl, forcing him to remain laid in bed. We only wish to give our child a healthy and prosperous life, but we are failing miserably. We need your help, please..." - Rekha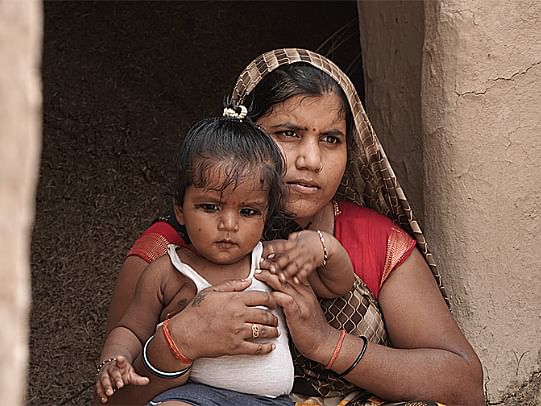 Baby Ayush needs your help and generous support to be able to stand on his own little feet and take his first steps. His parents and his grandfather yearn to see him running about and indulging in his childhood pleasures. They want to give him a good future - a future free of pain and filled with happiness. You can make that happen.



Project Global Cure
Project Global Cure is an initiative of the "Humanity Welfare Council" to transform health globally.
Please note that we raise financial support for financially fragile, debt-ridden people with no social support during medical emergencies. We at Project Global Cure raise funds only through Milaap to maintain our work's legitimacy and transparency. We do not use any other platform for raising funds. If found, please report to us at
helpdesk@projectglobalcure.org.Warm Regards,
Team Project Global Cure
Humanity Welfare Council