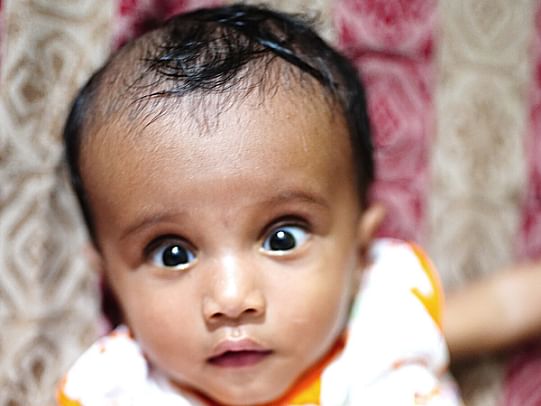 "We felt so happy when we learned that we would become parents, but we never knew it would be so painful. We are praying to God to help us save our only child suffering and under extreme pain. We can't see him in such a painful condition. His head is increasing slowly, and he needs immediate treatment. Please help us save our child, Please..." - pleads Shivani, mother of Baby Aviraj.

Baby Aviraj is 7-months-old and suffers from a rare neurological disorder called Hydrocephalus, and his condition is becoming worse with passing time. He often vomits, doesn't sleep well, and has fever, cough, and his head's size increases rapidly.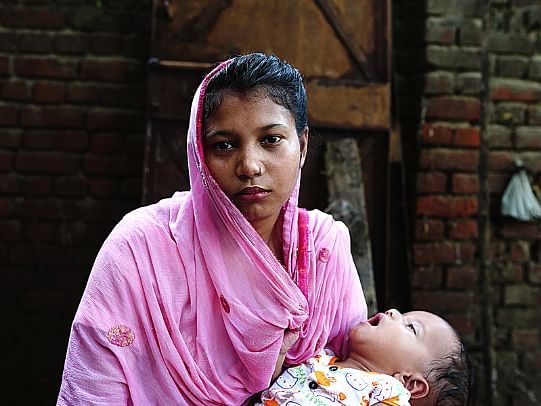 Hydrocephalus is a medical condition where excess cerebrospinal fluid builds up inside the brain. Hydrocephalus creates harmful pressure on the tissues of the brain confined within the skull. Doctors suggest immediate treatment to improve his condition, and any further delay can cause severe disorders like brain tumours, brain haemorrhage, and meningitis.

Baby Aviraj's mother is a housewife, and his father is a farmer with an average income. His father barely makes ends meet, making it quite difficult for him to afford Baby Aviraj's treatment. An inconsistent income of Rs 5000/- per month is not enough to support the family's needs. Due to the ongoing pandemic, it is becoming nearly impossible for the family to get proper medical treatment for Baby Aviraj.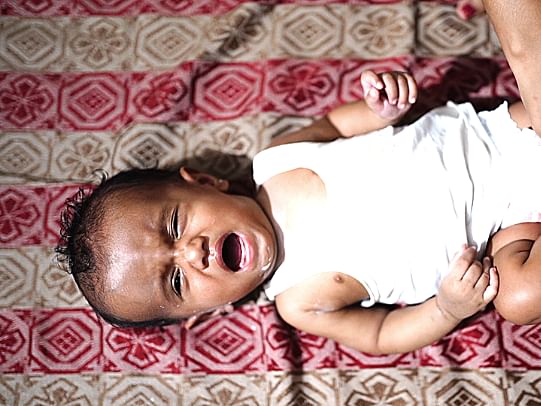 "We were delighted to have our son in our life, and it was all good then suddenly he had a very high fever one day, and when we took him to the doctors, they told us about his medical condition. I couldn't believe what has happened to our child. Doctors suggest immediate medical treatment, and we need financial support for his cure. The cost is too high for us. Please support us." - requests Rohit, father of baby Aviraj.
Baby Aviraj is having a tough time. The couple is running from one hospital to another for the treatment of their child. They feel hopeless. Despite his low income, the father of baby Aviraj has done everything within his reach to put his only son's misery to an end.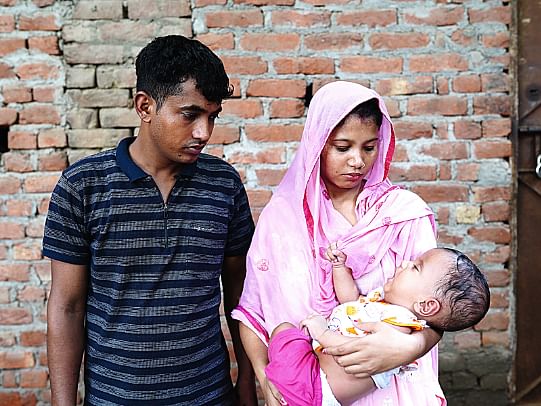 Feeling incapable and powerless to make her child's life easy, his mother says," No doubt, God blessed us with a beautiful child but deprived us of money. We are not able to give him proper medication due to our financial condition. Going to the hospital costs us so much every day, but we will not give up on our baby. Please help us in making our child's life better."
Project Global Cure -Project Global Cure is an initiative of the "Humanity Welfare Council" to transform health globally.
Please note that we raise financial support for financially fragile, debt-ridden people with no social support during medical emergencies. We at Project Global Cure raise funds only through Milaap to maintain our work's legitimacy and transparency. We do not use any other platform for raising funds. If found, please report to us at
helpdesk@projectglobalcure.org
.
Warm Regards,
Team Global Cure
Humanity Welfare Council