Education is one of the basic need for human being these days. Few days back, when everything was normal poor were suffering and even now poor are still suffering. So either pandemic or natural situation poor needs to suffer from hardships. Education is the only way to skip from such undesirable situations. Legends says that, even if a single member of a family got the opportunity of education he develops the potential to improve the equation of life of his entire upcoming generation.
After the pandemic life, when everything seems to be very normal to the elite children of the society is now emerging out to be the very difficult life to sustain to the poor class of the society. The poor children can not access to the internet due to lack of Smartphones, Laptop, Tablet and internet connectivity.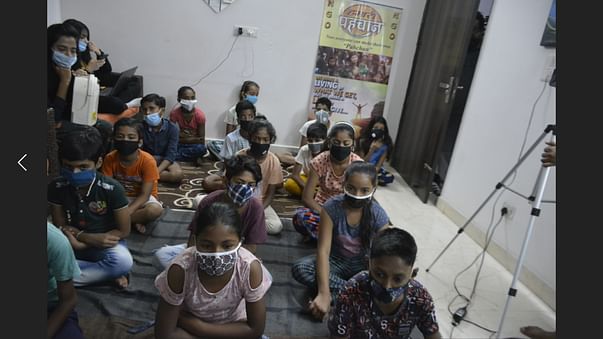 Hamari Pahchan NGO is trying to improve the situation for the needy ones during this pandemic. I(Shubham Kumar) an intern at Hamari Pahchan, flashing some about the initiatives of Hamari Pahchan under 'Drishti' Project.
We have enabled a few areas with internet facilities. Our plan of action is to establish
1. Internet facilities
2. Smart gadgets like mobile phones, laptops, and computers.
3. A mobile van to make this " GADGETSHALA" accessible in various areas.
4. Your valuable time to teach these children.
1 Laptop costs around Rs. 25,000.
1 Tablet costs around Rs. 10,000.
1 Computer costs around Rs. 25000
1 Mobile Van costs around Rs. 5,00,000.
Please try to help them, they really need your help. Even a single hand of yours can help one children. Every help matters every child education, matters to built the nation.