Right now the world is facing the biggest crisis since World War II. Almost each and every country has been affected by this Corona virus disease (COVID-19). Especially India is facing the critical second wave of Covid 19. Due to this again so many poor people like daily wage workers, homeless elders, leprosy people and people below poverty are facing many problems.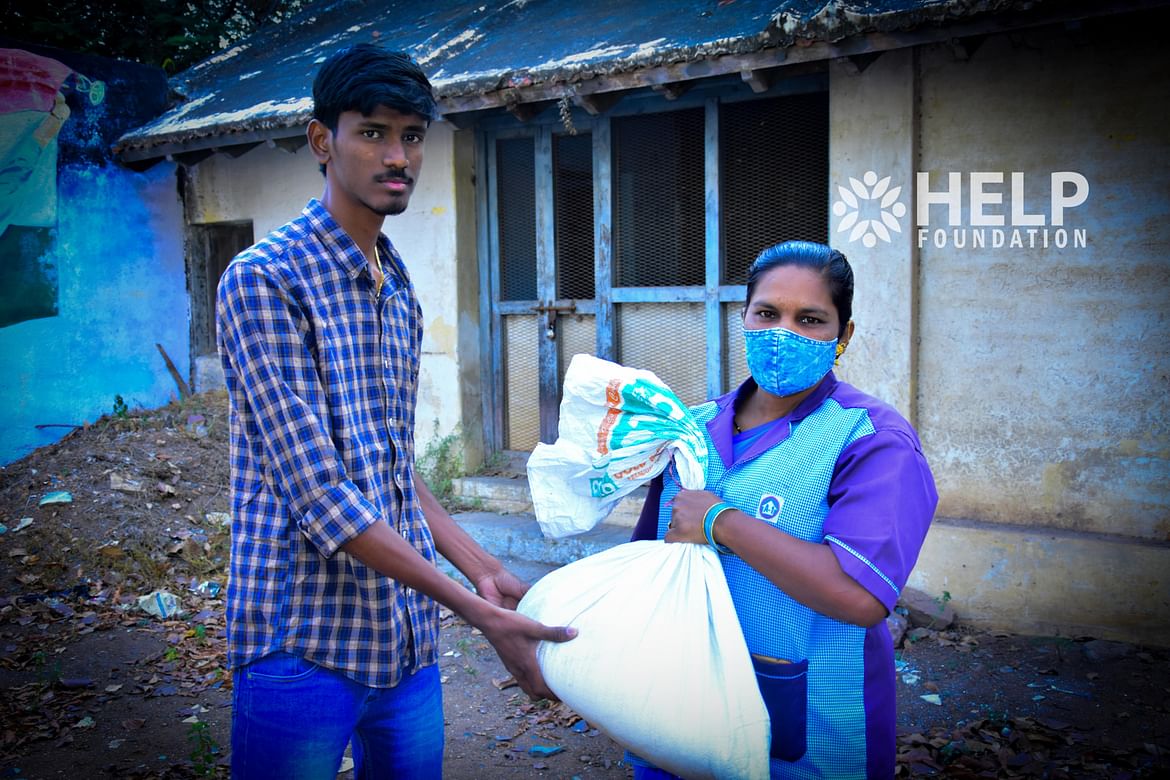 So our
Help Foundation
is working to help those people by distributing groceries, healthy nutrition, face masks, hand sanitizers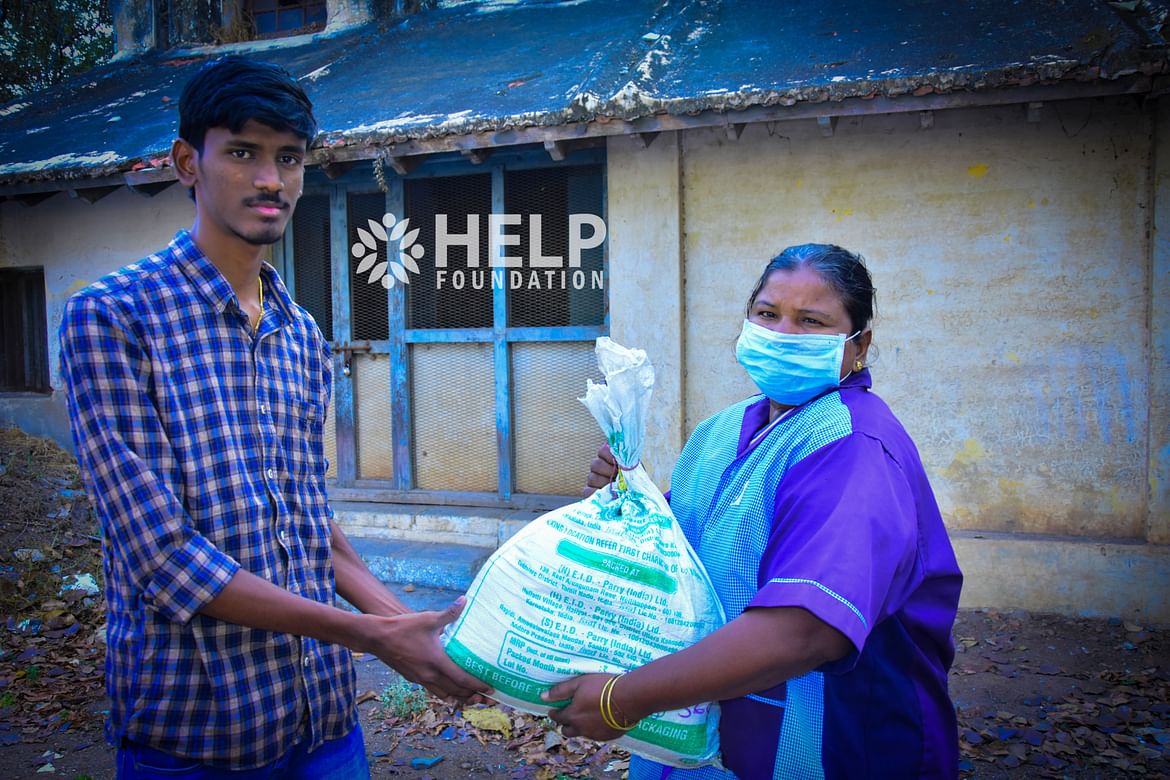 Help foundation
helped many poor families by distributing groceries kits which includes Rice, dal, soaps, cooking oil, face masks and also hand sanitizers.
The COVID-19 pandemic is one of the worst health and economic crises in modern history. This crisis threatens everyone's way of life, but it is especially difficult for some of us, including people with pre-existing medical conditions, older adults, individuals experiencing homelessness, refugees and migrants, wage workers and those with inflexible jobs.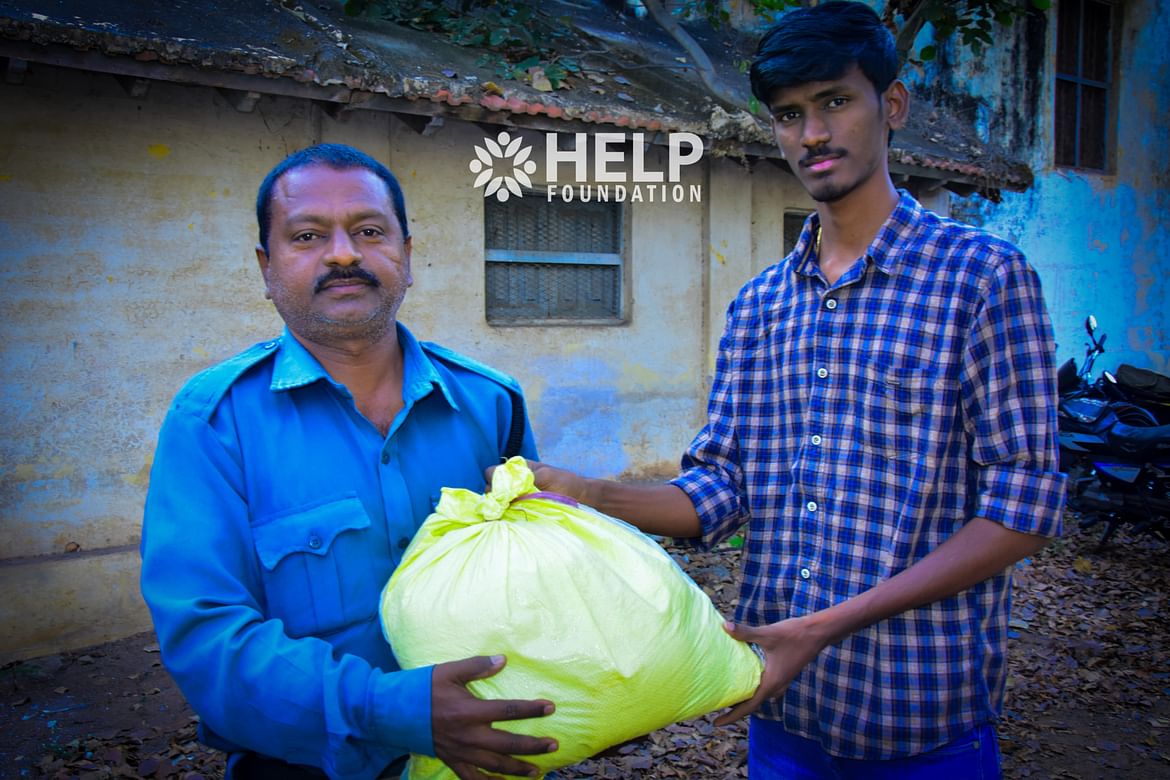 The world is facing the second wave of covid 19 unprecedented challenge with communities and economies everywhere affected by the growing COVID-19 pandemic. The world is coming together to combat the COVID-19 pandemic bringing governments, organizations from across industries and sectors and individuals together to help respond to this global outbreak. The outpouring of global solidarity and support sparked by this shared challenge has been phenomenal.
Get Tax Benefits: 80G Tax Exemption By Donation:
- All Offline / Online Donations are Tax deductible u/s 80G.
- While donating money online to charity through milaap you are eligible to claim tax exemption under section 80G of Income Tax Act, 1961.
- A certificate under Section 80G will be issued by the NGO to the Indian tax payer making the donation, to enable you to claim the exemption from Income Tax.
Help Foundation registered under 12A, 80G, eligible to receive donations online from India Nationals. Make a Donation to best Charity in India & help aged people, homeless by donating winter blankets through Milaap.
*(Indian national residing abroad can also donate, as long as the source of donation is an Indian bank account. 80G tax exemption certificate may not be relevant while filing tax returns outside India).
#homeless #helppoor #ngoforelderly #elderlycare #donateonline #donatecharity #sponsorfood #fooddonation #donatingmoney #ngodonation #seniorcitizens #sponsoroldage #supportolderpeople #indiahelpaged #donatepoor #milaapdonation #donatefood #elderlydonation #careforelderly #milaapdonate #covid-19 #coronavirus #donatecorona #taxexemption #80gdonation #donatingcharity