A group of kind-hearted people have joined hands to help procure Oxygen Concentrators for the less fortunate among us in Coimbatore/Tirupur. They are starting with a goal of procuring 10 concentrators and more. They have managed to procure a couple already and are working on getting more - check the updates.
To help raise funds for the same, Anusha Venugopal, an amazing dancer from Chennai, has graciously agreed to conduct a fundraiser dance workshop on 30th May 2021. All the proceeds from the workshop will be used for the cause. This fundraising page is linked to the actual campaign, so all the proceeds will go to them directly.
Workshop Details:
Song: Valayapatti Thavile
When: 30th May 2021 - 7 to 8:30 pm
Where: Google Meet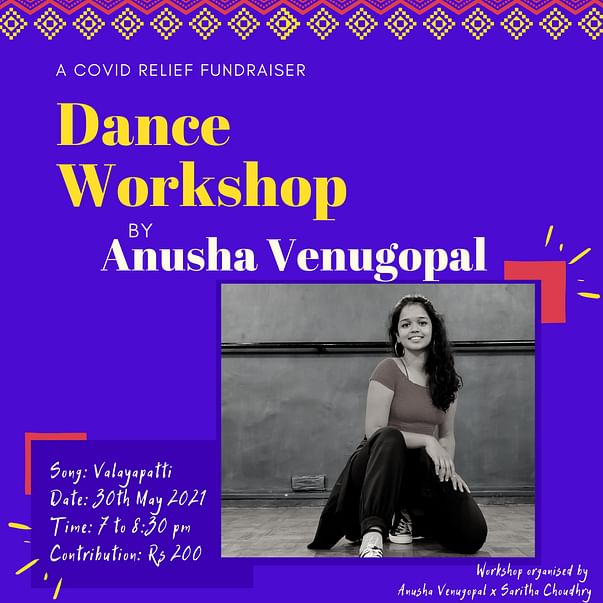 Anyone is welcome to take part in the workshop! We have kept a minimum contribution of Rs 200 for everyone who would like to participate in the dance workshop so you can be a part of this cause too. :) You are more than welcome to contribute more as well! You can send us a screenshot of your payment confirmation to the Instagram handle or phone number given below. We will then share the google meet link for the workshop with you:
Saritha
+91 9952630555
Every Rupee you provide will go a long way in saving a life.
We request you to contribute as much as you can to help this noble cause. Thank you for helping Coimbatore Breathe Again!