Vivek is an eight-year-old enthusiastic child who aspires to be a doctor. He is smart and has strong grasping power. He is a high achiever in academics and always excels in every co-curricular activity. But the grass is not always green for everyone, Vivek is born with congenital anomalies with profound deafness.

For the past eight years, he has been struggling with deafness. It further developed an inferiority complex in him, hindering his growth and generating negative feelings at times. Doctors suggested costly treatment to get back his hearing. This treatment would include surgery and healing therapies for a few months.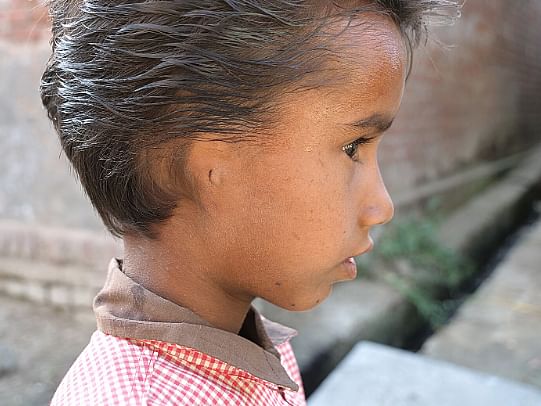 Vivek's family is already dealing with financial hardships. His father is a farmer and his mother is a homemaker. His father works hard day and night to feed his family and sacrifice his own needs to fulfil his son's dream of succeeding in his studies and becoming a doctor.
Vivek's father shared his feelings with a heavy heart - "I am struggling for the past eight years to help my dearest child get rid of his deafness. I have spent all my savings trying every possible way to get his hearing back but I failed and have no money left now. Doctors suggest that he can listen, but the cost is so high that I cannot afford it. I feel so helpless when I see my child hiding and crying over his disability. I feel like dying because I can't bear my child's suffering"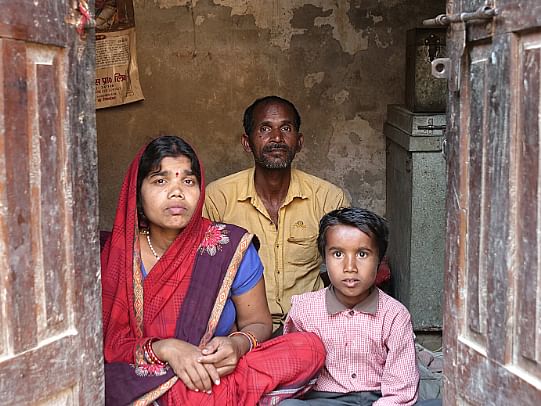 During the lockdown financial condition of the family became worse. It was hard for them to afford even daily bread and butter. The only hope keeping them alive is the doctor's words that he can get his hearing back. They hope to gather money one day to see their child leading a successful life. Despite all the hardships, Vivek wants to succeed in life and study hard.


"I want to study and become a doctor. I have seen many people suffering like me due to various disabilities and want to help them all. I understand the pain and humiliation one goes through due to disability and, I don't want anyone else to feel the same. I want to see my parents happy because I know how much they are suffering because of my deafness. If you can feel my pain, please help me.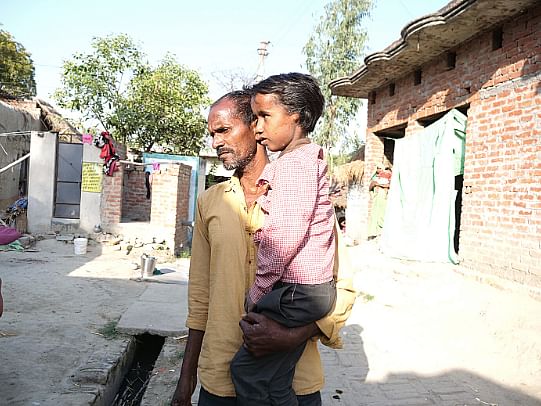 If I get the treatment on time and get my hearing back, I can fulfil my dreams and make my parents proud. I believe in God and trust his ways of helping the needy." Vivek had tears in his eyes while he urged for help.


It is challenging for such a young child to bear so much at this tender age. It is the age to grow, to dream big and fly high. But unfortunately, Vivek is dealing with his disability and financial crisis at the same time. He sees his parents sleeping empty stomach to feed him and treat him.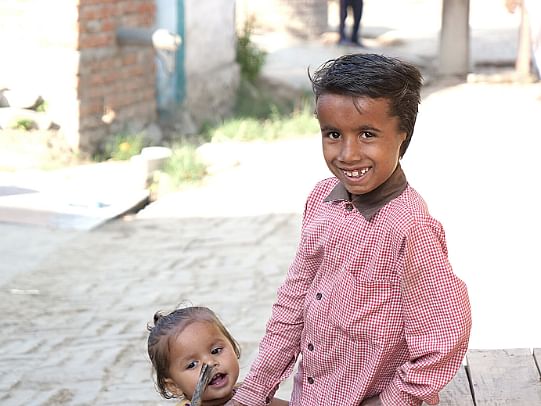 "He is way mature than his age and understands our problems. He smiles even in pain to see us happy. He keeps everyone around him happy with his positive vibe. I pray for his well being to God and have full faith that my son will recover." says Rajkumari, mother of Vivek.
We request you to help Vivek hear and lead a healthy life.
Our little contribution can bring a ray of light to the lives of Vivek and his family. With a positive attitude and high spirits, Vivek can do wonders if provided the right platform and support.


Let's stand with Vivek's family and support his treatment.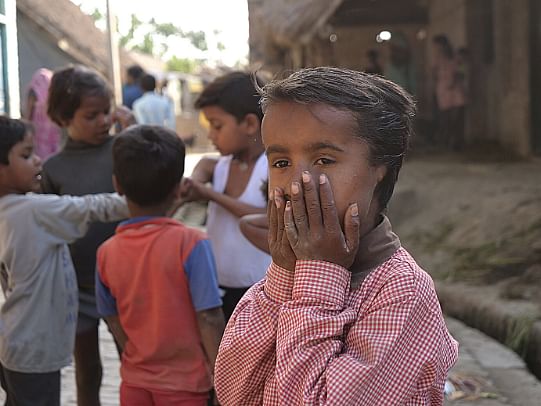 Project GLOBAL CURE -
Project GLOBAL CURE is an initiative of the "Humanity Welfare Council" to transform health globally.
Please Note - We raise financial support for those who are financially very weak, debt-ridden, and have no social support during medical emergencies. We are responsible for the proper utilization of funds contributed towards these neediest people.
Your faith and generous support help us in providing a ray of hope in the lives of those people who have lost all hopes of survival.
Please note - We at Project Global Cure raise funds only through Milaap to maintain the legitimacy and transparency of our work. We do not use any other platform for raising funds. If found, please report to us at
helpdesk@projectglobalcure.org
Warm Regards,
Team Global Cure
Humanity Welfare Council