I am Avani Funde and I am writing this on behalf of Panvatha Orphanage. To give you a brief about this organization. Mr. Ganraj Jain and his wife Dr. Archana Jain were running a treatment centre for injured animals for the past 14 years.
Around 4,500 animals have undergone successful treatment under their care till now, which included dogs, cats, crows, and also some wild species, like squirrels, crocodiles, peacocks, monkeys, snakes, parrots, etc. During the process of treating the injured ones, they realized that those who get permanently disable due to an amputation or get paralysed would need lifetime care and could not be left in their original environment, because of which this couple founded the orphanage for Handicapped animals called Panvatha in Badlapur to give a permanent cost-free happy life for such disabled voiceless souls.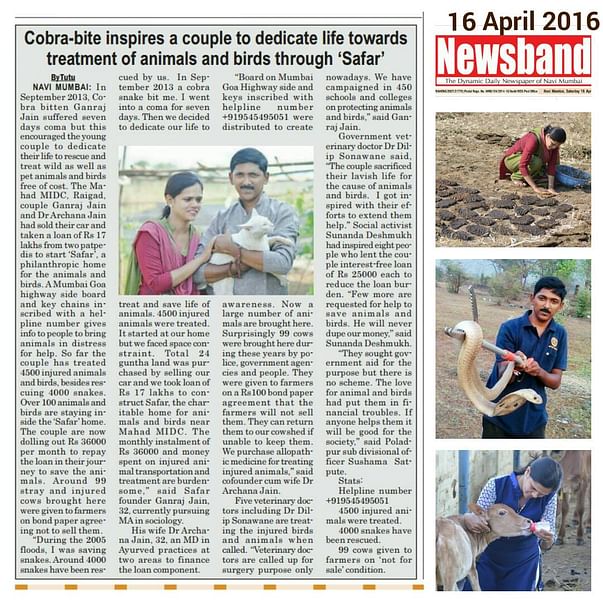 These shelters house too many dogs and they all need care in the form of food, medical facilities, and a safe and protective shelter. In order to establish such shelters, they need help from the community or the government.
Make a donation: Every bit helps. Donate what you can towards animal care. Let's try to give to every being that turns to us for help, providing shelter and care for animals as well as respect and resources for people who have dedicated their entire life to this.
I will be forever grateful for your support and hope you choose to donate.
More about the project: This project had a major setback due to the scary flood faced by Badlapur on 26th and 27th of July 2019. This was one of the worst calamities faced by Panvatha. Heavy rain and flooding did unrecoverable damage to the infrastructure. They lost around 20 animals due to the flood of which only 15 dead bodies were recovered. The flood did major damage to the sheds, cages, and compound of the orphanage.
Now there was a huge challenge in front of the Panvatha to restore the whole setup. Everything had to be started from scratch, the need was to build a new and stronger permanent shelter for these helpless handicapped animals and to keep them safe from any such future natural or man-made disasters.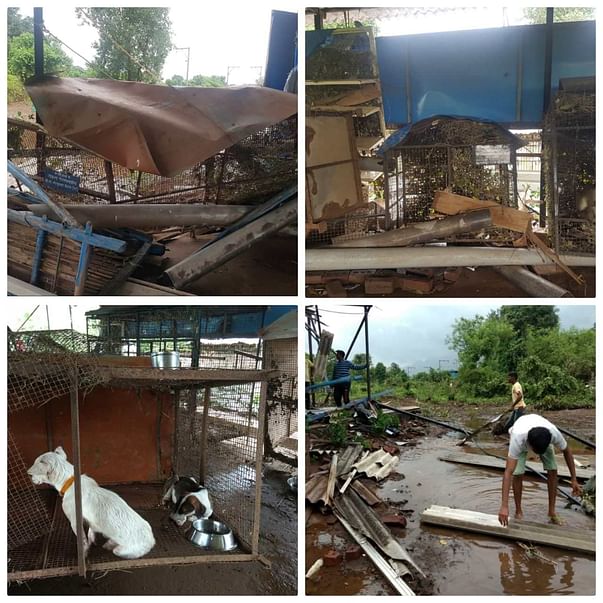 They have started the restoration work through lending's and loan, but still the orphangae would need a substantial amount of money to restore and sustain the project. Currently increasing count of animals and managing their monthly expenses is also major task in front of them. The orphanage has a monthly recurring cost of 70,000/- and at present there are around 100 handicapped animals in their forever home at Panvatha. So keeping this in mind we have started this fundraising campaign through Milaap Foundation.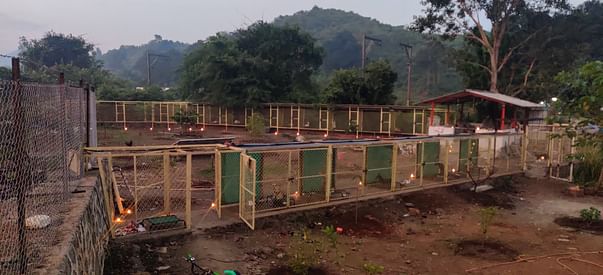 In process of the restoration work, Panvatha need to reconstruct more cages, sheds, specialized blind ward and paralysed ward. Also a permanent water source and storage arrangement needs to created which was served by water tankers till now. Some part of the place needs land filling as a preventive measure for any future flood like situation. Even a dedicated solar system is required to provide electricity to this orphanage.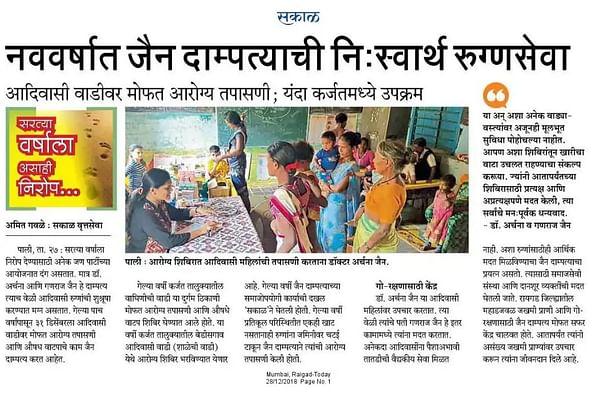 Other initiative of Panvatha Foundation is organizing medical camps for nearby Adiwasi villagers where they treat the needy and distribute free medicines with the help of Dr. Archana. Till now more than 3,000 needy villagers have been benefited through this initiative.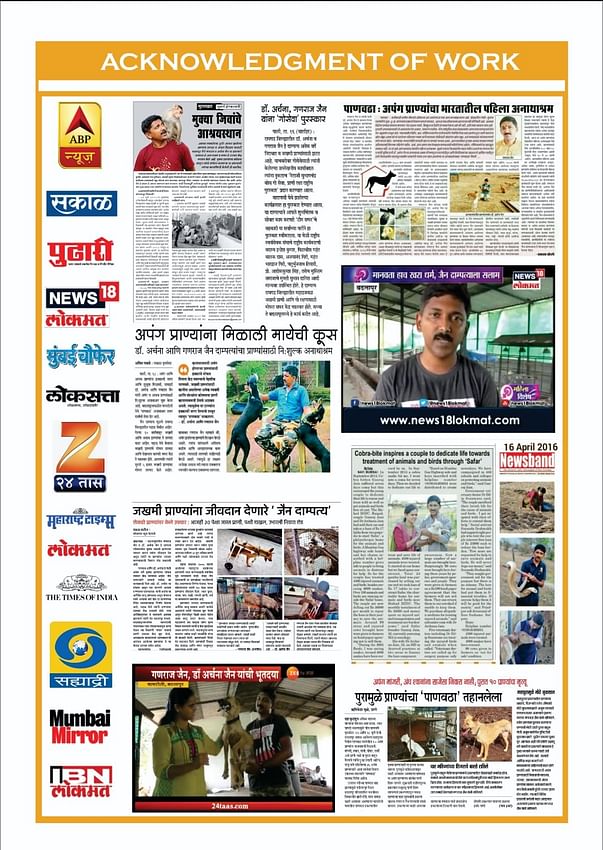 Their work has been recognized and felicitated by many national and state-level awards. More than recognition, this organization needs more animal lovers like you who can contribute to the survival of this orphanage, which is a happy home for these handicapped voiceless souls. Please do come forward and donate whatever you can !