'We cannot help everyone but everyone can help someone'
हम हर किसी की मदद नहीं कर सकते लेकिन हर कोई किसी की मदद कर सकता है.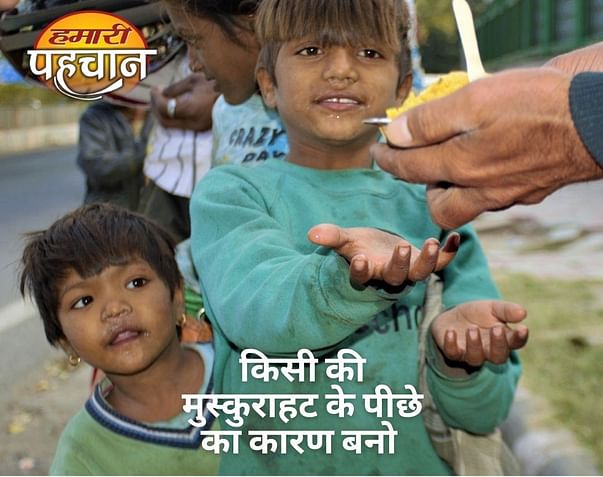 The major cause of hunger is inequality due to social status and lack of access to facilities. India is one of the highest-ranking countries in the world for the most number of people suffering from hunger.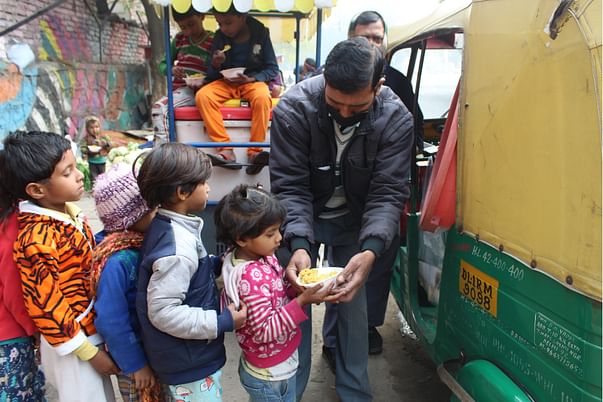 According to a new World Bank report, India spends far less than necessary to address its high levels of malnutrition.The major cause of malnutrition is inequality due to social status and lack of access to facilities.
In these pandemic times, millions of families lost their livelihoods and source of income and malnutrition levels have been rising alarmingly in India. I noticed that even the casual workers around me were suffering from serious income and family problems. This situation disturbed me and made me realise that malnutrition remains a silent emergency in India since independence, where more than half of all children under the age of four are malnourished.
Malnutrition not only causes major health issues to the body of an individual, it can also significantly lower cognitive development and learning development in school years.
Being a responsible citizen of India, and a student myself, I would like to take a step forward and do my part in ensuring that at least one out of the millions of kids suffering from malnutrition can go to bed with a full stomach and realise their future potential. If I can make a small effort and pull even one kid out of the risk of starvation, my efforts will not only help secure the development of the child but also contribute towards the future progress of the country- the students today are the leaders of tomorrow.
This project is under the prestigious Hamari Pehchan NGO. Your donation will help provide the victims of malnutrition with monthly ration, cooked food and sanitary products.
Support basic necessities of 1 family - Rs.2199/-
Support basic necessities of 10 families- Rs.21990/-
Support basic necessities of 35 families- Rs.76965/-
Ration to 1 family includes:-
( Three types of Pulses, Rice, Atta, Eggs, Tea, Sanitary pads, Soap, Shampoo, Cloth and Utensils washing powder.)
I, Astha Agarwal, am endeavouring to help these millions of malnourished kids but I cannot do it alone. Thus, it is a humble request to everyone reading this to PLEASE DONATE. If all of us come together and offer our help, one meal at the right time can make the difference between life and death of a child.