Unbound Futures Foundation supported by CovidResources.in is currently raising funds for 20 Oxygen concentrators to help the Indian Army Covid Care facility in New Delhi, India.
We are aiming to procure 10 Litre capacity dual flow Oxygen concentrators, which is costing us INR 80,000 - 1,00,000/-per piece excluding taxes.
We are currently fundraising for 20 oxygen concentrators (will keep on increasing the number and support hospitals & centres working relentlessly on ground in India)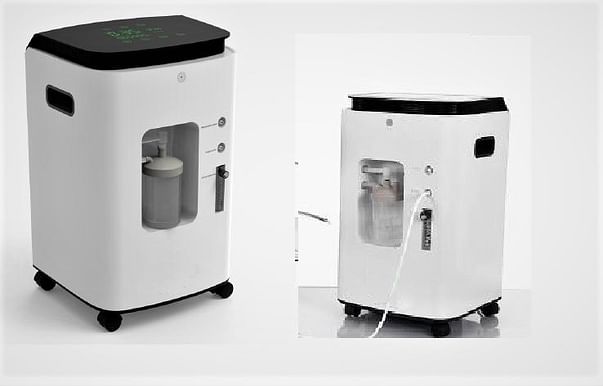 An oxygen concentrator runs on electricity & converts the oxygen from ambient air to supply an oxygen-enriched product gas stream which helps Covid-19 patients breathe with comfort decreasing their dependency on oxygen cylinders & tanks which needs to be re-filled every few hours.
Unbound Futures Foundation is a grassroot organization working to engage and empower the children from underserved communities to give them a future without bounds for the past two decades. The current operations of the organization are in Bijanbari, a small hamlet near Darjeeling, West Bengal & Agra, Uttar Pradesh.
With over 2 million cases in India, the country is possibly fighting the worst Second Wave. Thousands are losing their loved ones due to the lack of oxygen concentrators, hospital beds, and other necessary medical equipment. You can help them.
We have already helped with 5 oxygen concentrators till now and are aiming to raise for 20 more. We ensure maximum transparency & regular updates from our end.
We also welcome INR donations on the following bank account details :
𝗨𝗡𝗕𝗢𝗨𝗡𝗗 𝗙𝗨𝗧𝗨𝗥𝗘𝗦 𝗙𝗢𝗨𝗡𝗗𝗔𝗧𝗜𝗢𝗡
𝗔𝘅𝗶𝘀 𝗕𝗮𝗻𝗸 Account number.
#𝟵𝟮𝟬𝟬 𝟭𝟬𝟬𝟯 𝟵𝟱𝟵𝟮 𝟵𝟳𝟲
Saket Branch IFSC: 𝗨𝗧𝗜𝗕𝟬𝟬𝟬𝟬𝟭𝟲𝟬
80G certification provided.
(Drop us an email with your Name, Mobile number and Aadhaar/ PAN details on unboundfutures@bijanbari.com when you do any donation directly in the bank account)

Team Unbound Futures Foundation.
Find us at :
https://unboundfutures.com/