'We cannot help everyone but everyone can help someone'
हम हर किसी की मदद नहीं कर सकते लेकिन हर कोई किसी की मदद कर सकता है.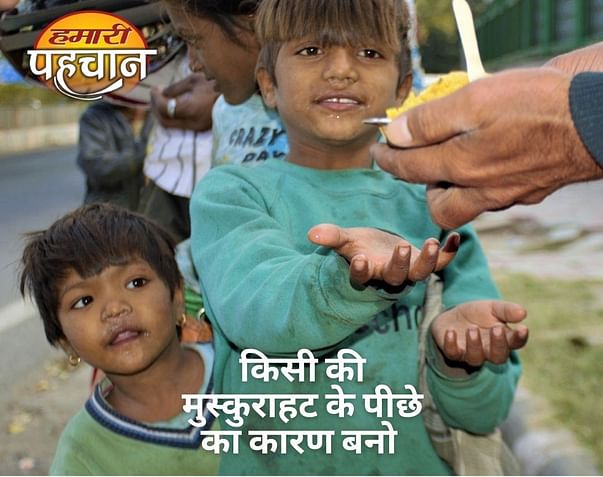 We all know India is bowl of foodgrain.but also,it is home to largest population of hungry peoples.about one third of children in india are undernourished.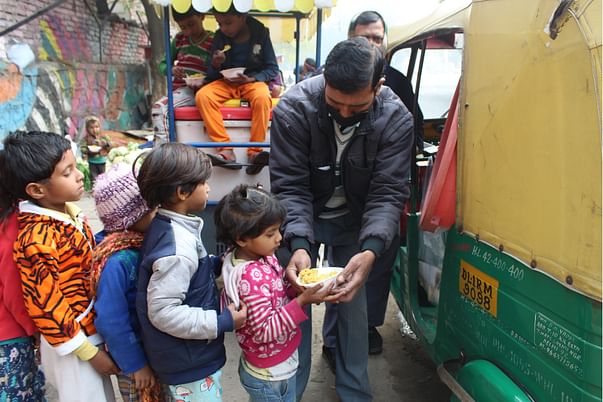 Today, 690 million people around the world go to bed on an empty stomach. Often, one meal at the right time is enough to make a difference between life and death.
As per 2020 report of 'the state of food security and nutrition' around 189.2 million people are undernourished and 34.2 per cent of children under age 5 are victim of malnutrition.
Hi, I am anuj sharma.I am serving a a volunteer with hamari pahchan NGO and witnessed the situation of hunger and after covid the number of hungry and undernourished person are increasing.My main goal is to provide food to that every child and person who lacks this God's gift& to let everyone have a meal before they sleep.
So to provide this basic need of life to everyone please donate.. Thank you

Basic necessities for 1 family: Rs.2199/-
Basic necessities for 10 families: Rs.21990/-
Basic necessities for 35 families: Rs.76965/-

Ration for 1 family includes:
( Three types of Pulses, Rice, Atta, Eggs, Tea, Sanitary Pads, Soap, Shampoo, Cloth, and Utensils washing powder)

No amount is big or small, it's the contribution that matters! You can donate for a one time meal i.e. Rs.50/-
If you have any queries then reach out to me: shruti.hamaripahchan@gmail.com
You can check out the social media channels of Hamari Pahchan NGO: