Hello there! Ankita is my name. I'm a student, an NSS volunteer, and an intern at Hmari pahchan( non Governmental organization). In 2021, I joined the National service scheme whose main motto is Not me But you. In the NSS camps and activities, we do awareness camps, camps on women nutrition ( poshan maah), First aid, women safety, Rojgar sarjan, covid awareness, etc. As working with these issues, I feel the need to be aware of an important issue which is "Malnutrition". As per the reports of 2017, there were 1.04 million deaths under five in India. Malnutrition was the cause of 68% of deaths in 2020. Working on this issue we will create awareness camps regarding nutrition, provide basic meals to the unprivileged section, distribute different types of grains, etc. But as working towards this issue we can't work alone we need your support your help to bring a change in society by donating to our NGO Hamari pahchan you will also be able to create a positive impact in society.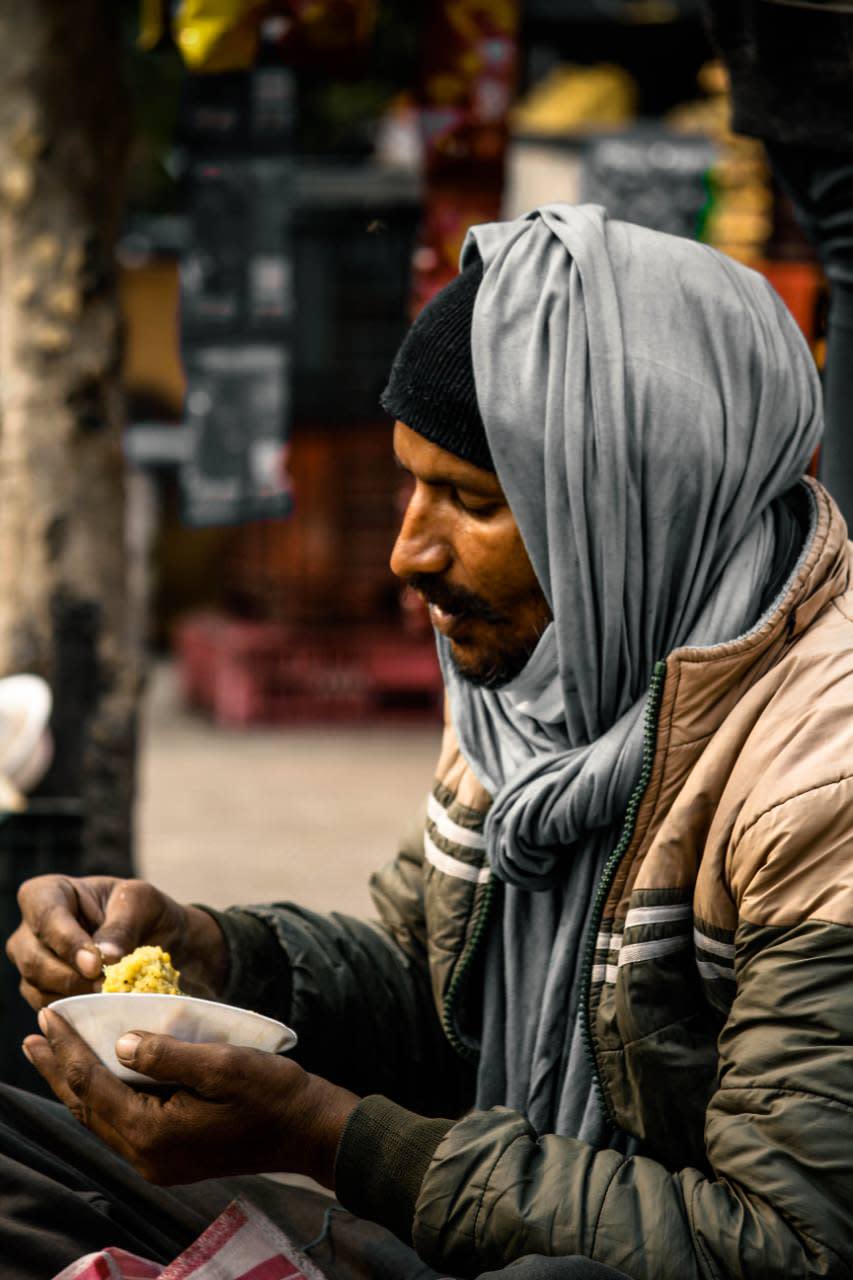 With the on and off of lockdown/curfews and COVID-19 situation, there is no stability in the working conditions in the society and hence people are left with no jobs which is not only affecting their mental health but physical health as well
In a population of more than 2,00,000 underprivileged people residing in slums around South Delhi with approx. 5-6 members in each family and at least 2 members without a job is an unfortunate situation that is alarming and needs attention, therefore, I, Divya Tomar, a Volunteer at Hamari Pahchan NGO has started this campaign to feed every human that I can. My goal is to let everyone have a meal before they sleep.
Recently, through a survey, it has brought to my attention that HUNGER is a major problem. So, I have decided to help them with the monthly distribution of Ration/Meals
Basic necessities for 1 family: Rs.2199/-
Basic necessities for 10 families: Rs.21990/-
Basic necessities for 35 families: Rs.76965/-
Ration for 1 family includes:
( Three types of Pulses, Rice, Atta, Eggs, Tea, Sanitary Pads, Soap, Shampoo, Cloth, and Utensils washing powder)
No amount is big or small, it's the contribution that matters! You can donate for a one time meal i.e. Rs.50/-
Thank you!