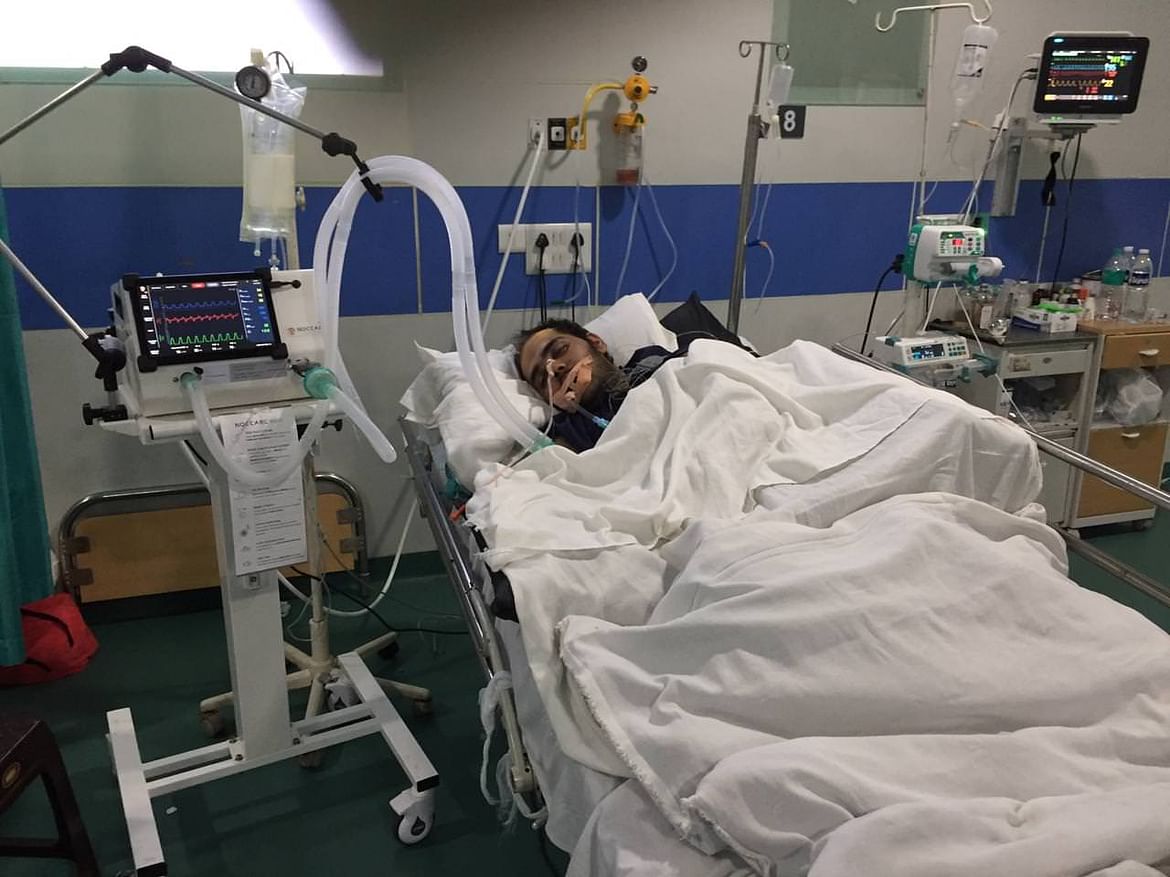 We as a family were living harmoniously. God has given us everything, including our dear son. He is the only inspiration and aspiration of our life. With every coming day, we look up to him to make our days bright and engaging. But now, it seems like someone cursed our happiness.The covid situation took a heavy toll on the lives of many people. It did not spare us either. Everything was very good initially, except one day when our son was diagnosed with a mild fever. We went to a local doctor, and he provided some medicines for him. Thinking it to be a mild fever for the first two days, we did not opt for any covid test. After 48 hours, when the fever was not normalizing, we decided to go for a covid test for our son.
It was the hardest day for both my husband and me. It complicated everything forever in our life as he was diagnosed with coronavirus. Immediately we moved him to the care center. We never thought of staying for even one second without our son. But it was tormenting to see him isolated without anyone near him asking him about his health. For the first two days, he was having severe fever with mild breathing problems. Later his health kept on deteriorating with continuous fall in oxygen level. Doctor first put him on oxygen; then, after twenty days, doctors had to put him on ventilator. , the doctors put him into ventilation. The hospitality of Dr. Bhandari Mohak hospital in Indore is unquestionable. The constant ventilation and the mental trauma of facing the difficulties are taking a heavy toll on his health.
Now he has 90 % lung failure.
But the willpower of our dearest Sarthak remains unquestionable. The strength to fight the dreadful coronavirus might be slipping off his hand due to funds.
The doctors of Dr. Bhandari Mohak hospital suggested some surgeries and medical treatments worth Rs. 1 Crore approximately.
He immediately needs a lung transplant along with Extracorporeal Membrane Oxygenation (ECMO). For this reason, he has to be airlifted to Hyderabad.
We have already spent nearly 17 lacs and due to that our financial condition has fallen. This pandemic situation is making it worse.
It is becoming difficult for us to raise a fund of 1 Crore Rs. at this moment.
Nearly all the shops are closed due to the lockdown situation. Collecting such a huge amount is becoming next to impossible. Our son is very young and
struggling from excruciating pain with each passing day.
He is living in a situation of life and death.
We would lose our son forever unless he undergoes a lung transplant.
We are unable to see our son in such a condition.
Therefore, it's our kind request to all of you to help our son fight this critical situation. You can be our Angel in disguise and help our son to live again. It is extremely painful for me as a mother to see my only son struggling with his life. A small effort from your side might help us to be happy once again.
Please help us!
Sarthak's Mother.