Have you ever been deprieved of food ?
Just reimagine...💭 How excruciating and painful that experience was?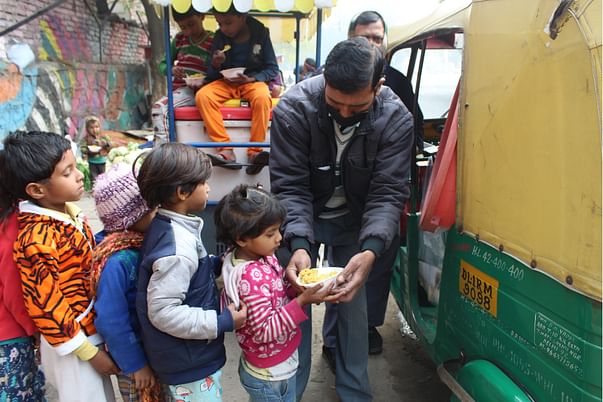 Around 811 million people go to bed hungry every night, and nearly half of all child deaths worldwide are linked to malnutrition.
Let's be generous and work together to serve a meal to depriveds.....
I, Akanksha Bhalla started volunteering with Hamari Pahchan NGO. My goal is to help and provide service to every individual I can!
HAMARI PAHCHAN is raising a campaign, HUNGER PROJECT aimed at food distribution and helping the needy. At Hamari Pahchan, we aim to improve public health, reduce inequalities, and end hunger by ensuring that everyone eats at least one square meal before going to bed. We do not simply intend to provide people with a meal, but choose it and provide it according to the required nutritional needs.
"If you can't feed a hundred people, then feed just one."
- Mother Teresa
Recently, I went to Bhanwar Singh Camp, Vasant Kunj, New Delhi where I witnessed 2 major problems, one was gender discrimination and another one was HUNGER. So, I have decided to help them with the monthly distribution of Ration.

Basic necessities for 1 family: Rs.2199/-
Basic necessities for 10 families: Rs.21990/-
Basic necessities for 35 families: Rs.76965/-

Ration for 1 family includes:
( Three types of Pulses, Rice, Atta, Eggs, Tea, Sanitary Pads, Soap, Shampoo, Cloth, and Utensils washing powder)

No amount is big or small, it's the contribution that matters! You can donate for a one time meal i.e. Rs.50/-
If you have any queries then reach out : shruti.hamaripahchan@gmail.com
You can check out the social media channels of Hamari Pahchan NGO: