I am raising funds for my friend Kanchi Dinesh Venkata Kumar 23 years old, from Kakinada, he in critical condition due to covid. He was fighting with this for 15 days.
He is suffering from Covid-19 and he is receiving ICU care at Care Hospital, Kakinada.
His family managed the hospital bills till now and they are facing financial problems and they were not able to ask anyone. My sincere request to you is to donate whatever fund you can.
Even one rupee also appreciated.
Severity score is 25/25 spO2 levels: 65 without oxygen
85 with oxygen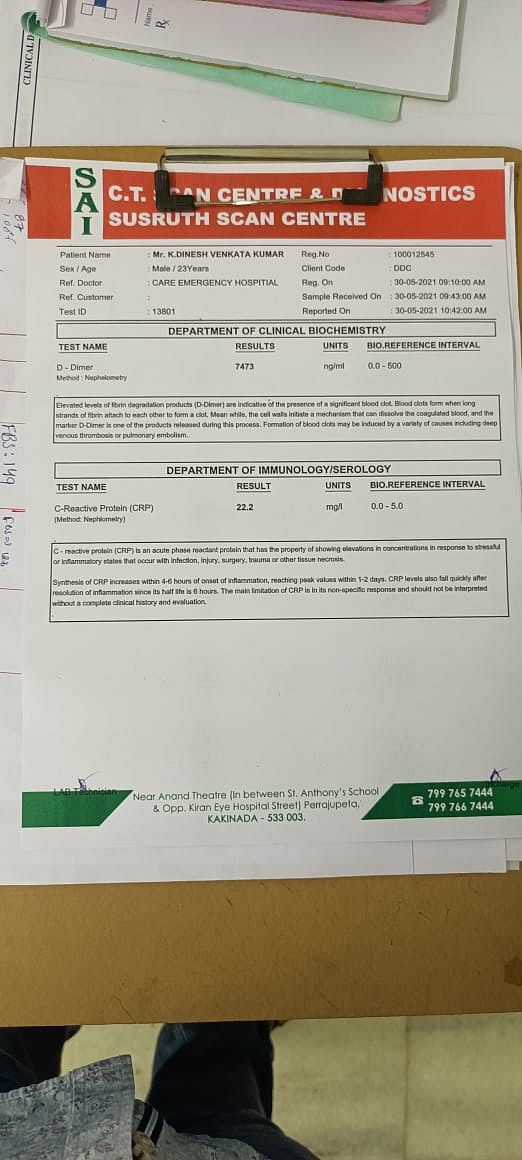 Thank you.