"The war against hunger is truly mankind's war of liberation"

Hunger and malnutrition are the most basic yet highly threatening issues the world faces today.
Malnutrition is the condition that develops when the body is deprived of vitamins, minerals and other nutrients it needs to maintain healthy tissues and organ function.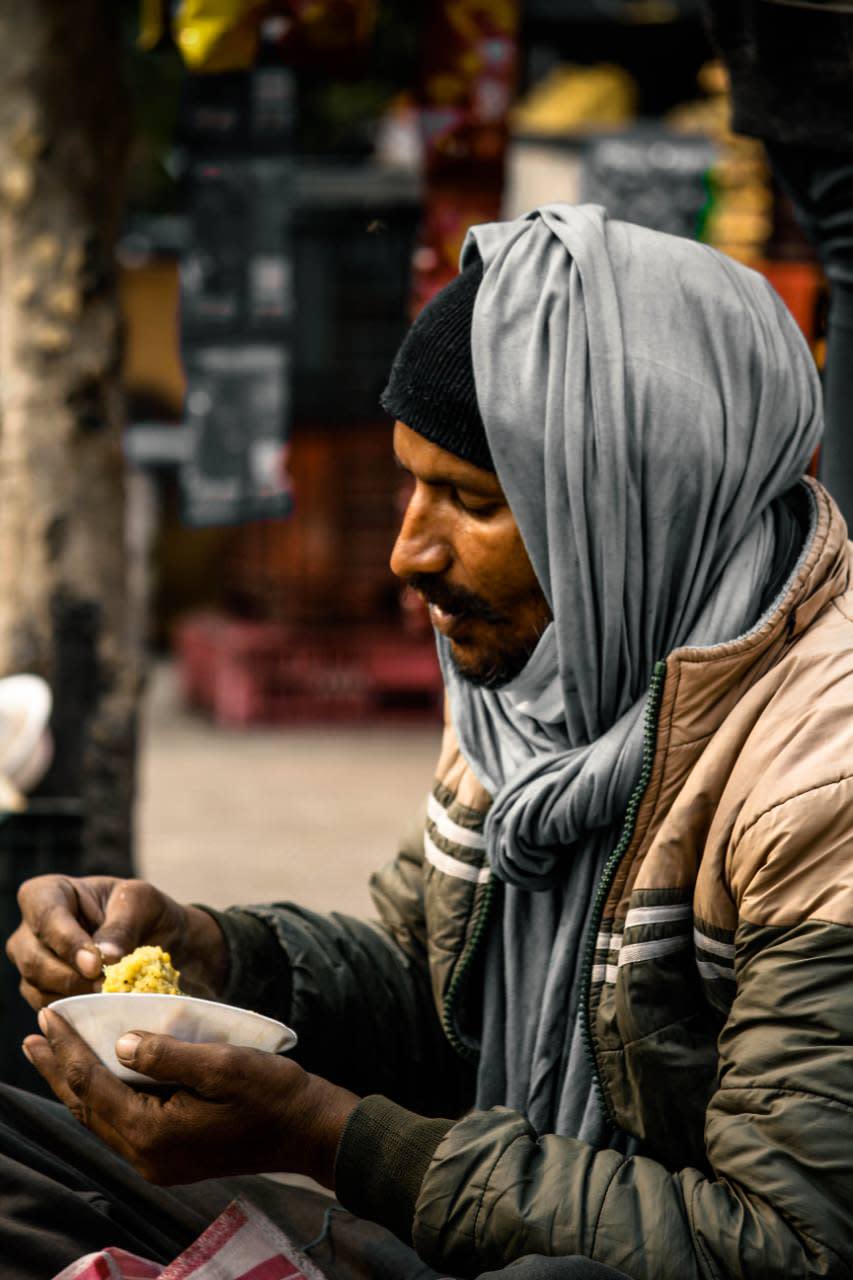 "There's enough on this planet for everyone's needs but not for everyone's greed."
This quote of Mahatma Gandhi brings out the harsh reality prevailing in the world now and serves as a wake up call for all of us to change our selfish attitude and become more caring and empathetic
Hello everyone, I am
Ajai Krishna

,
a first year Computer Science Engineering student from College of Engineering, Guindy, Anna University, Chennai. I'm doing an Internship at Hamari Pahchan to work for the cause of eliminating Hunger and Malnutrition in India today

Hamari Pahchan is an NGO, in New Delhi, which provides a platform for deserving people in the society, to create their own identity and carve out a niche for themselves. The initiatives taken by the NGO include Skill Development Programmes, Sukhad Project, Drishti Project and Covid-19 Relief.

The NGO is now working to mitigate hunger and malnutrition, by ensuring that everyone eats at least one square meal according to the required nutritional needs.
The common problems faced by people in this modern world are- job insecurity, competition at the workplace and insecure relationships.
With the onset of the COVID-19 pandemic, these problems have become more severe and rampant.
Several people have lost their jobs and livelihoods in various sectors due to decrease in economic activity.
This leads to a shortage of family income and thus poor families get deprived of the very basic need in life - food and thus suffer from hunger
Today, India is a home to nearly 200 million undernourished people. The COVID 19 pandemic and subsequent lockdown has made food insecurity worse by disrupting the food distribution system across large parts of India

.
Having said all this, it Is now high time for all of us to
realise the gravity of this problem and work towards addressing this global pressing problem of hunger and malnutrition.

"Thani Oruvanukku Unavillai enil jagathinai azhithiduvom"
declared the famous poet Subramania Bharathi
As we all know,
"Little drops of water make the mighty ocean".
No contribution is small if it's done with a whole hearted mindset.
As the first step, let us do our bit by contributing to this initiative and become a trendsetter for the others to follow.
Remember, your small contribution can help feed a malnourished child and bring a smile to the face of a famished soul.
Thank you!