'We cannot help everyone but everyone can help someone'
हम हर किसी की मदद नहीं कर सकते लेकिन हर कोई किसी की मदद कर सकता है.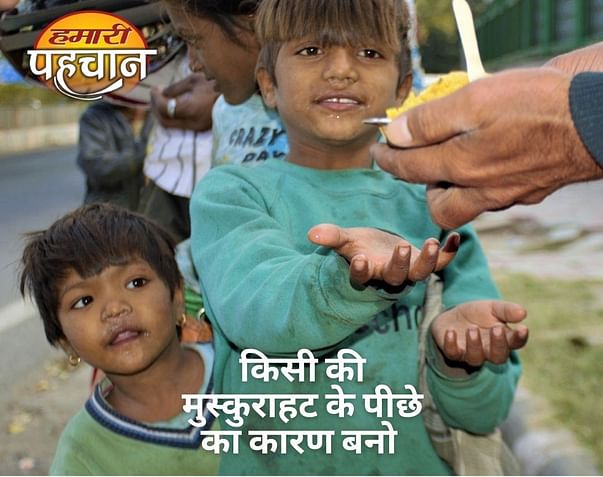 The major cause of hunger is inequality due to social status and lack of access to facilities. India is one of the highest-ranking countries in the world for the most number of people suffering from hunger.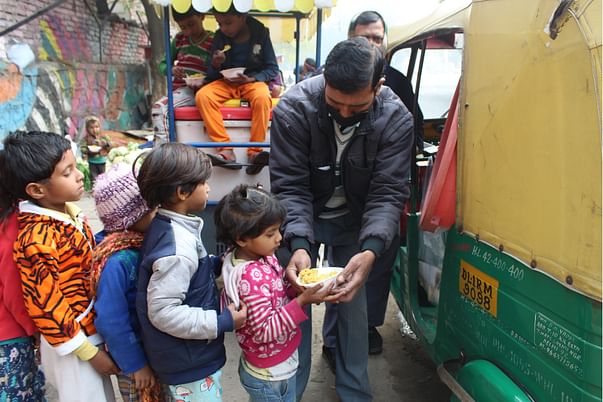 Today, 690 million people around the world go to bed on an empty stomach. Often, one meal at the right time is enough to make a difference between life and death.
My name is Ainesh Chaudhary. Currently I am pursuing law at National Law University Jodhpur and am originally from Noida, Uttar Pradesh. Now, with regards to why I chose this particular cause. Malnutrition, is something that I feel is one of the primary concerns of the society. Especially since, nutrition itself plays such an important role in everyone's day to day lives. Someone who is malnourished, other aspects of such a person's life would also be affected, whether its studies, the physical well-being as well as the mental well-being of such a person. Also, malnourishment I feel, is something that needs to be dealt with first before we can go on to deal with the various other problems that the society is facing nowadays. Now, one of the main causes of malnutrition is the inequality of resources which has been worsened by the pandemic that the country has faced and the resultant lockdowns. This resulted in even more families and children being pushed into poverty and thereby leading to an increase in the scarcity of resources and increased malnutrition. More importantly, with the kinds of things that we as a country have been through because of Covid, being worried about one's next meal is something that no one deserves to go through when one is concerned as to how does he or she stay safe from the pandemic. This is why I decided to go with this cause. Talking about Delhi in particular, it saw the highest number of cases in the country as well as prolonged shut-downs. According to a survey conducted in 2013-14, 19.4% of the total children in Delhi under the age of 5 were underweight as a result of malnutrition and 29.1 percent faced stunting in their growth. All of this was before covid had even struck.
Now, with regards to how an individual can help with regards to this, one needs to keep in mind that even the smallest of steps taken in the direction of helping out, will go a long way. Just focus on helping one person, even if it is just providing for just one meal. That in itself will go a long way and could save that person's life. We have to remember, that this problem isn't something that is being faced by one human or a person alone, it is a concern of the society as a whole and thus it is as a society that we must deal with it. So, each and everyone taking even the smallest of steps to help in their individual capacity will definitely lead to a change on a large scale.

Basic necessities for 1 family: Rs.2199/-
Basic necessities for 10 families: Rs.21990/-
Basic necessities for 35 families: Rs.76965/-

Ration for 1 family includes:
( Three types of Pulses, Rice, Atta, Eggs, Tea, Sanitary Pads, Soap, Shampoo, Cloth, and Utensils washing powder)

No amount is big or small, it's the contribution that matters! You can donate for a one time meal i.e. Rs.50/-
If you have any queries then reach out to me: shruti.hamaripahchan@gmail.com
You can check out the social media channels of Hamari Pahchan NGO: