'We cannot help everyone but everyone can help someone'
हम हर किसी की मदद नहीं कर सकते लेकिन हर कोई किसी की मदद कर सकता है.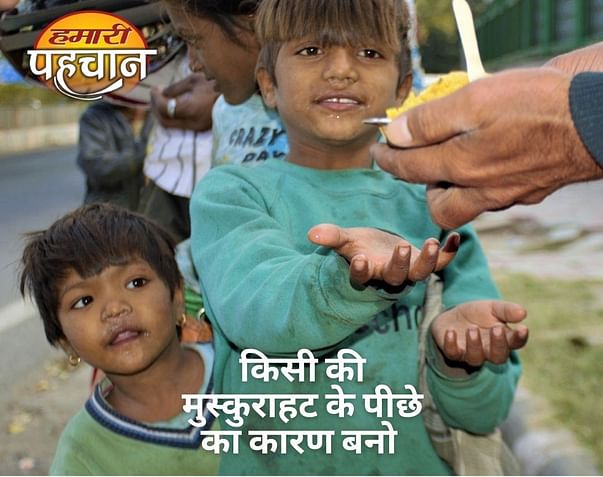 I, Aditya verma have been working with Hamari Pahchan NGO as a Volunteer and have witnessed various problems that society has been going through.from all problems I found hunger is one of the major problem through which our country is suffering.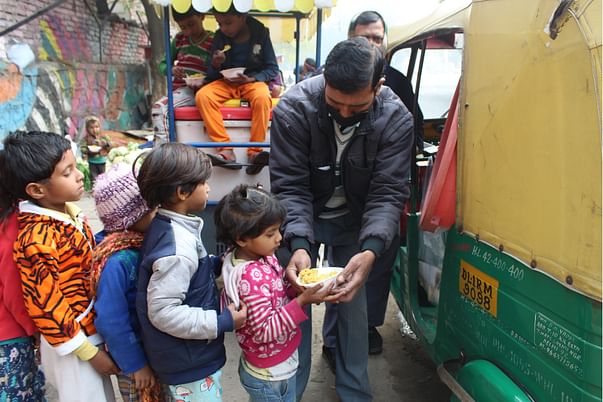 According to the 2019 Global Hunger Index, India has been ranked 102 out of 117 countries in terms of severity of hunger.
About 15 percent of the people in India are undernourished and 194 million people are hungry.More than 3,000 children in India die every day from illnesses related to poor nutrition. Hunger in India remains an alarming issue due to rising food prices and available agricultural land.
My goal is to let everyone have a meal before they sleep. So,I have decided to help them with the monthly distribution of Ration. I know This is not an easy task but with everyone's effort we can make a change and bring light to someone's life.
No amount is big or small, it's the contribution that matters! if possible donate for the cause, every amount is appreciated as it is for a very noble cause.

Basic necessities for 1 family: Rs.2199/-
Basic necessities for 10 families: Rs.21990/-
Basic necessities for 35 families: Rs.76965/-

Ration for 1 family includes:
( Three types of Pulses, Rice, Atta, Eggs, Tea, Sanitary Pads, Soap, Shampoo, Cloth, and Utensils washing powder)

No amount is big or small, it's the contribution that matters! You can donate for a one time meal i.e. Rs.50/-
If you have any queries then reach out to me: shruti.hamaripahchan@gmail.com
You can check out the social media channels of Hamari Pahchan NGO: