We are distributing blankets, grocery kits & sanitary pads to poor and needy across the country.
Our team and volunteers visit slum, shelter home, railway station, parks to identify people fighting winter with torn woolens.
100+ blankets are distributed in Delhi, Lucknow & Odisha and continued.
We are aiming to distribute 2,000 blankets this winter.
One blanket costs 200-300 rupees. Requesting for your support.
You can also join our drives register at
www.yefindia.org
for volunteering.
Some visuals are below: Kindly watch the video.
Photographs of the drives: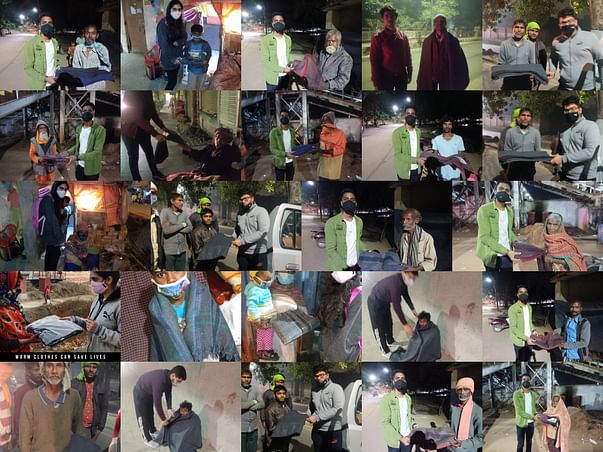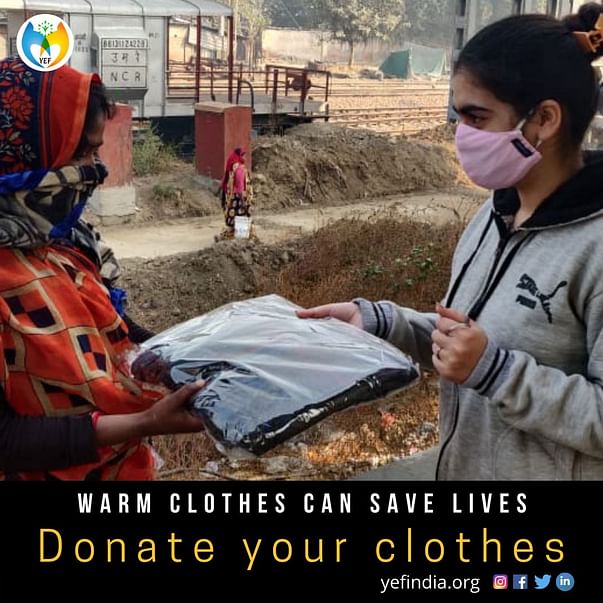 Rs.200/- will provide blankets to 1 homeless.

Rs.2000/- will provide blankets to 10 homeless.

Rs.4000/- will provide blankets to 20 homeless.

Rs.10000/- will provide blankets to 50 homeless.

Please come forward and help with any amount.
Thank you in Advance.


Keep us supporting.