Current disaster - Cyclone NISARGA Relief Fund
District Raigarh is worse affected by Cyclone NISARGA, As we are all aware that the condition of Maharashtra is also worse due to COVID-19 but still our team is doing its survey in the field reaching out to the neediest families on the ground.

We can't sit idle and see things getting worse as there are families who have even lost hope for the future. We cannot lose our citizens as every human life is important and every soul deserves a chance to survive.

We also understand that you are going through a tough time, but still, help us in any possible way. Even sharing this message will be of great help.
Current Condition of People in District Raigarh -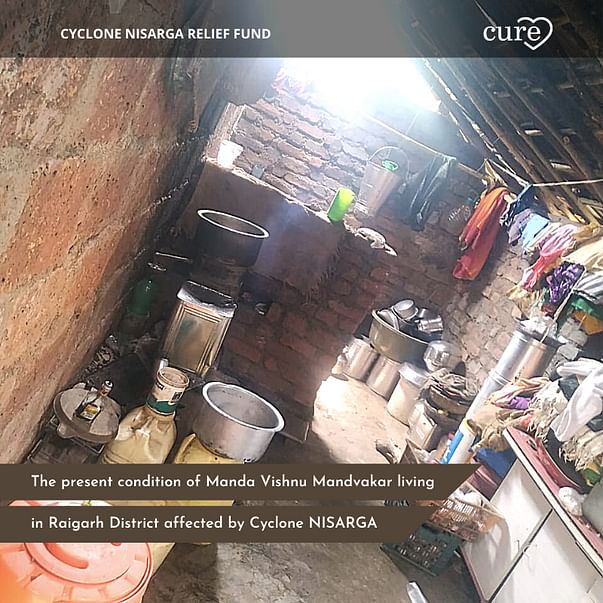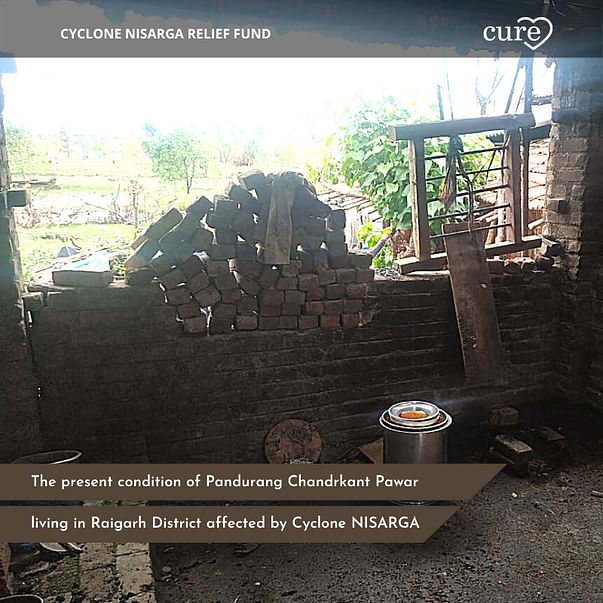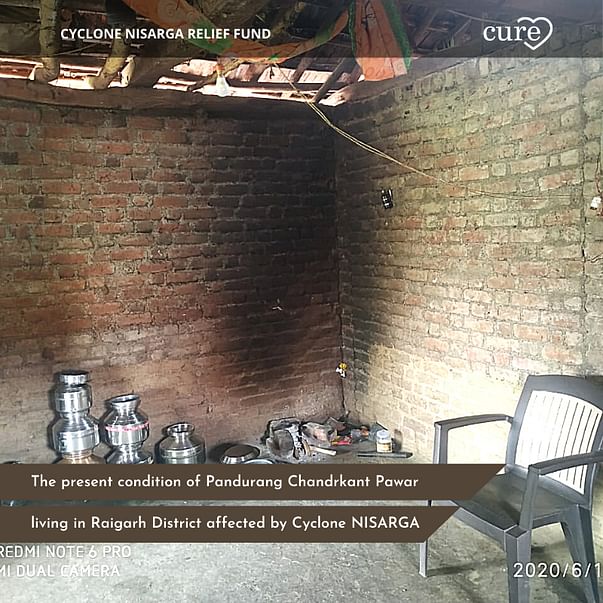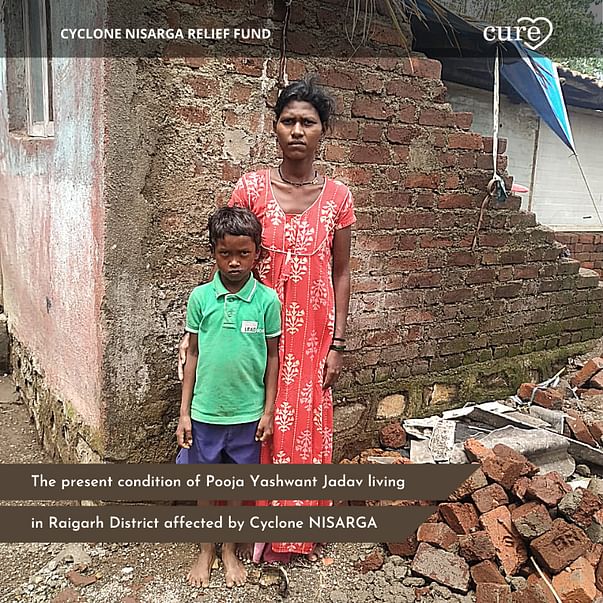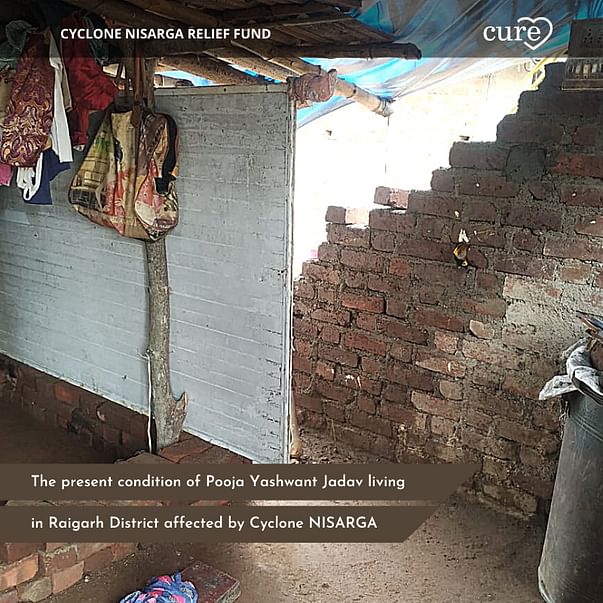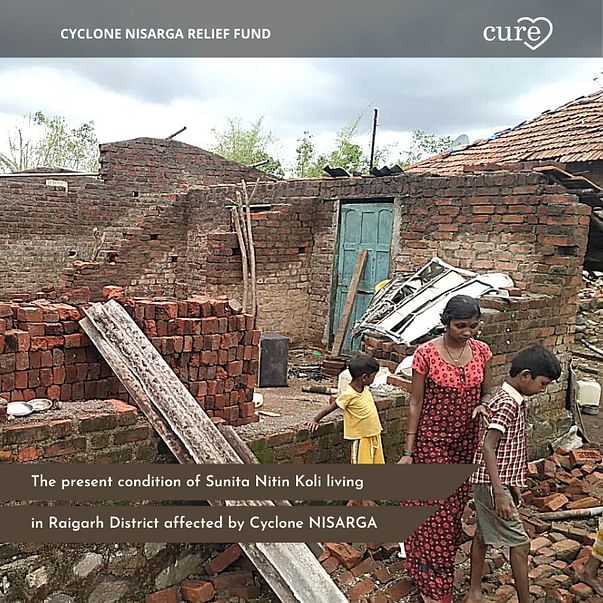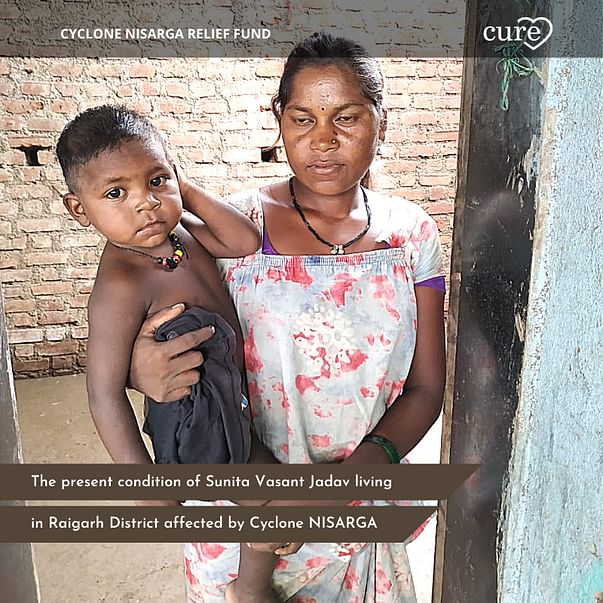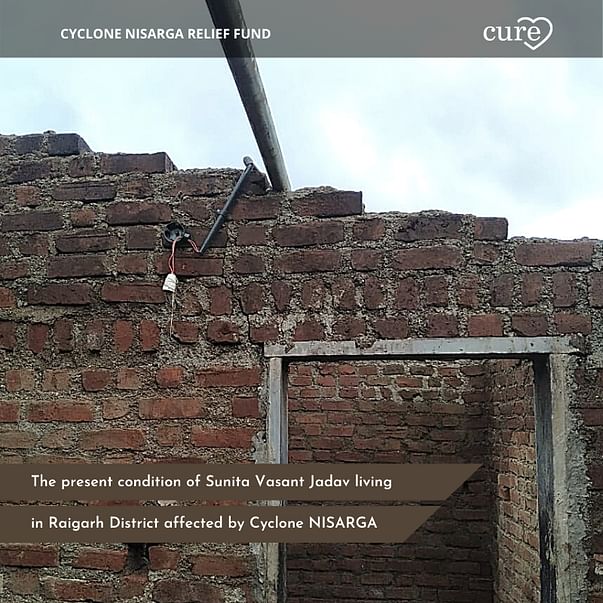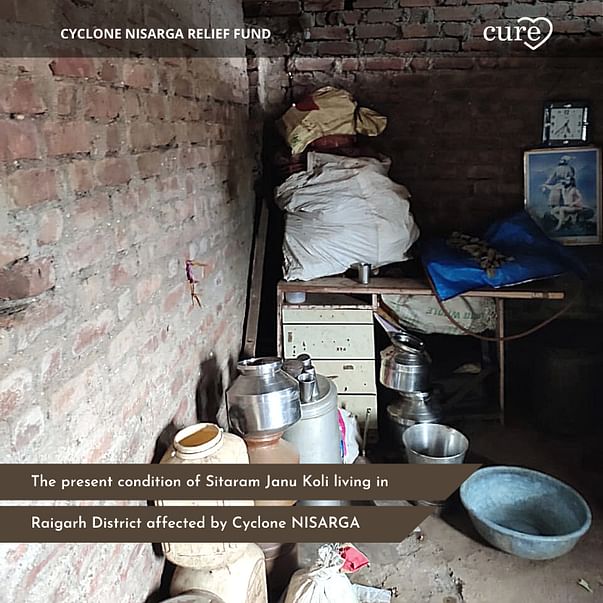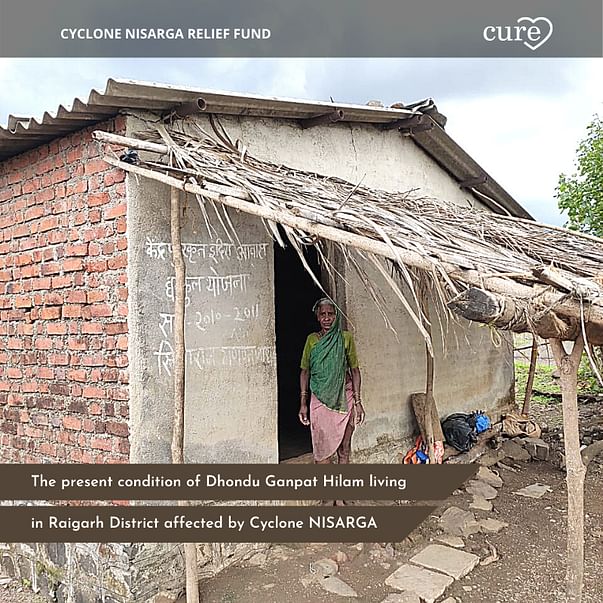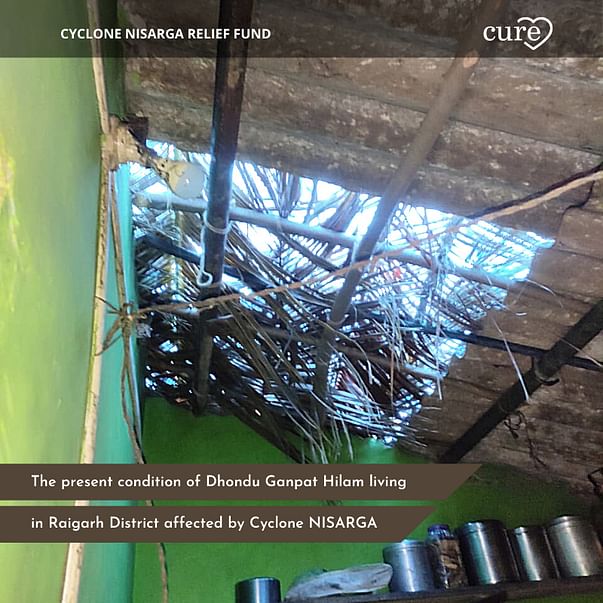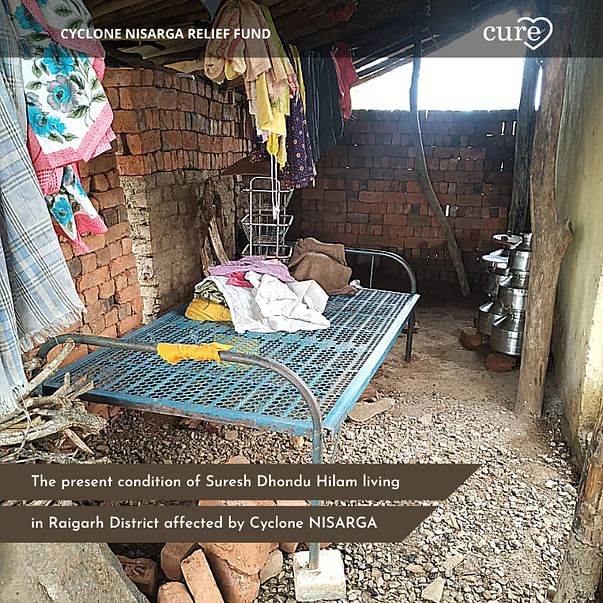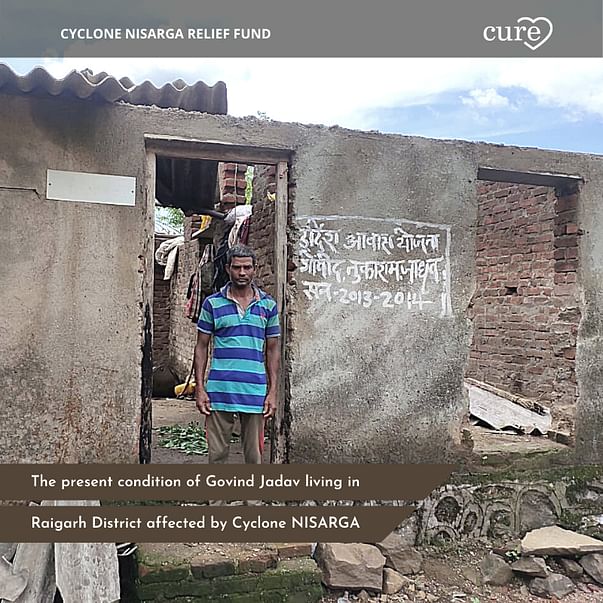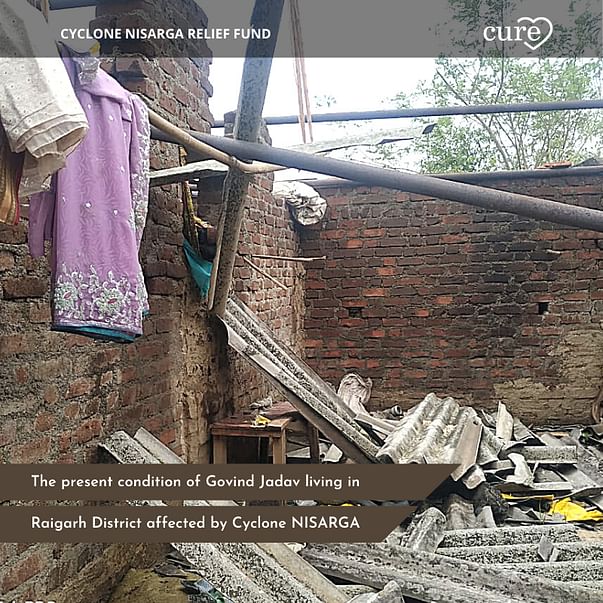 Work Done on a Daily Basis -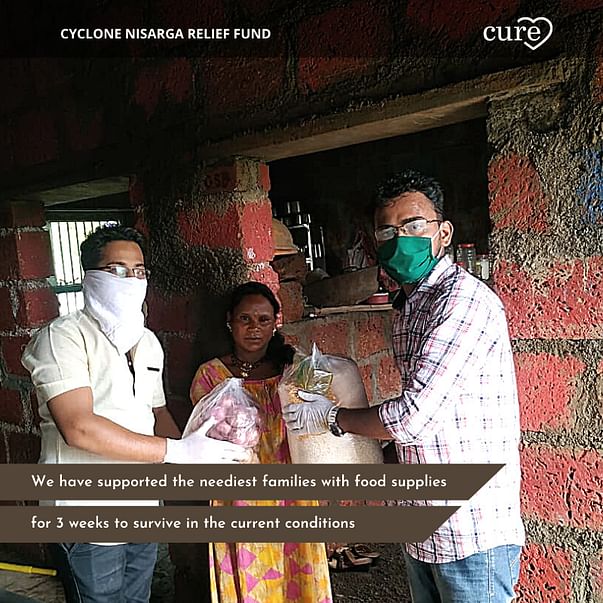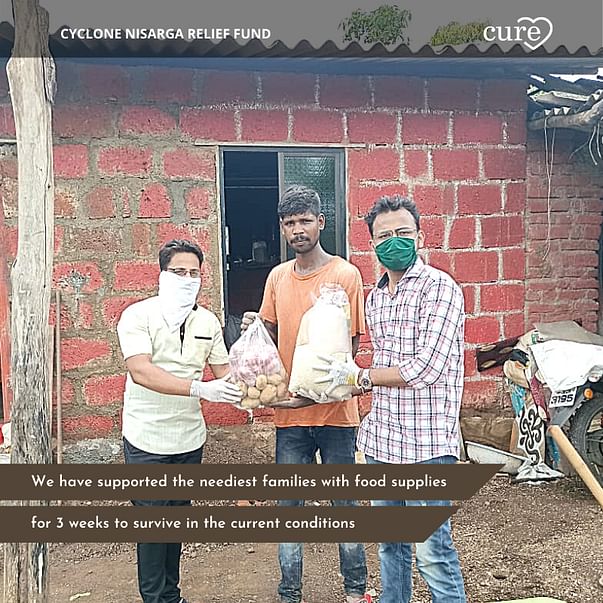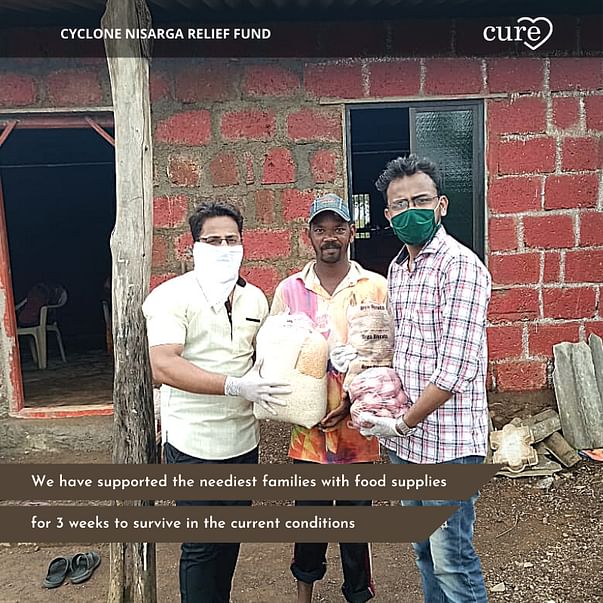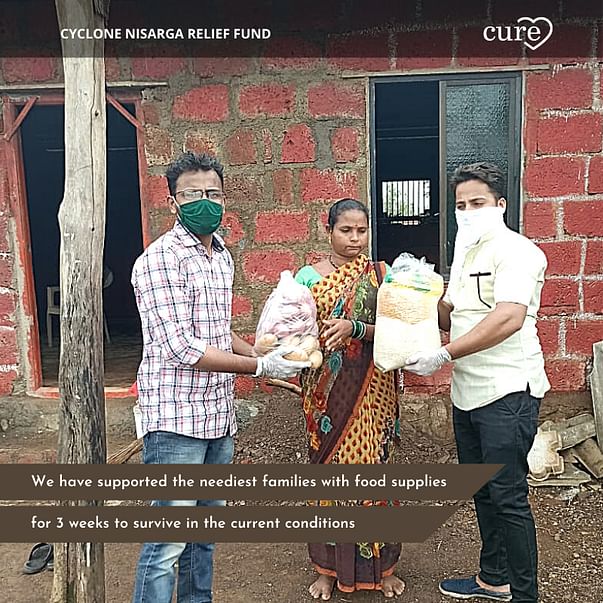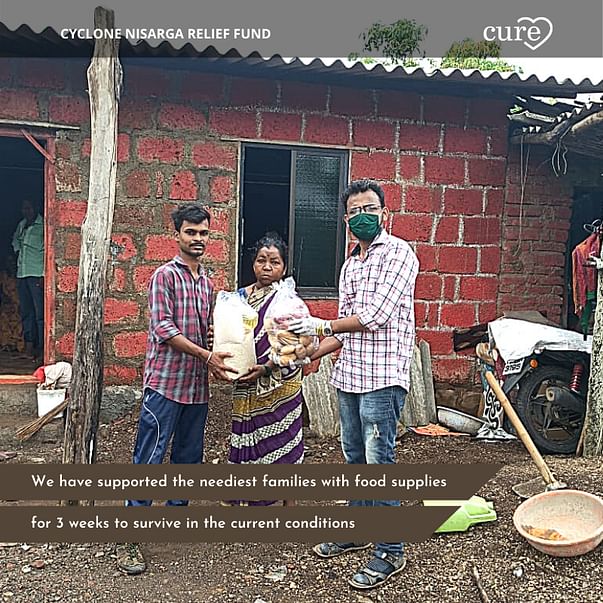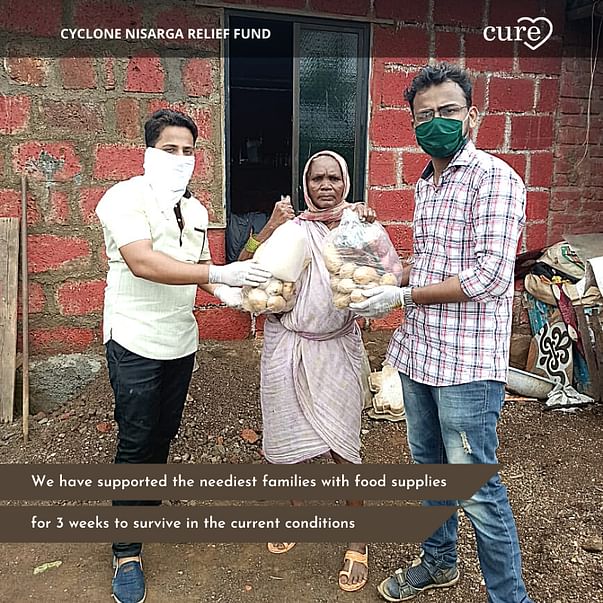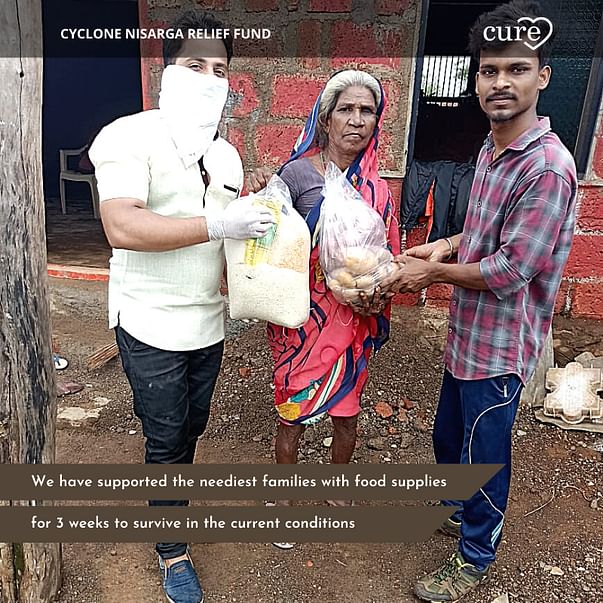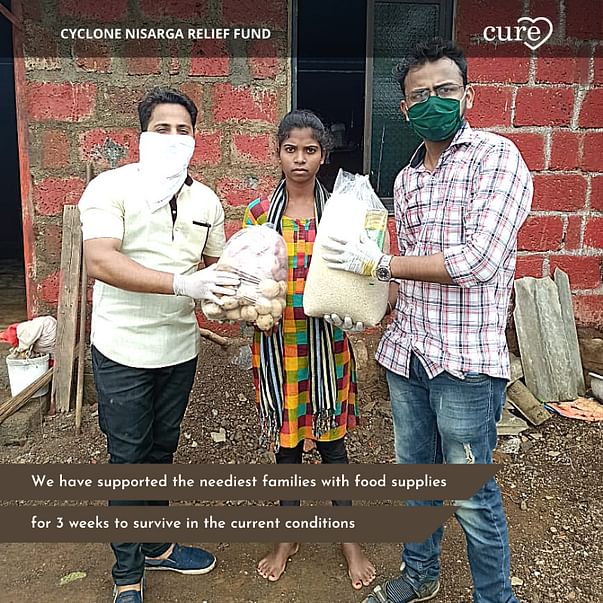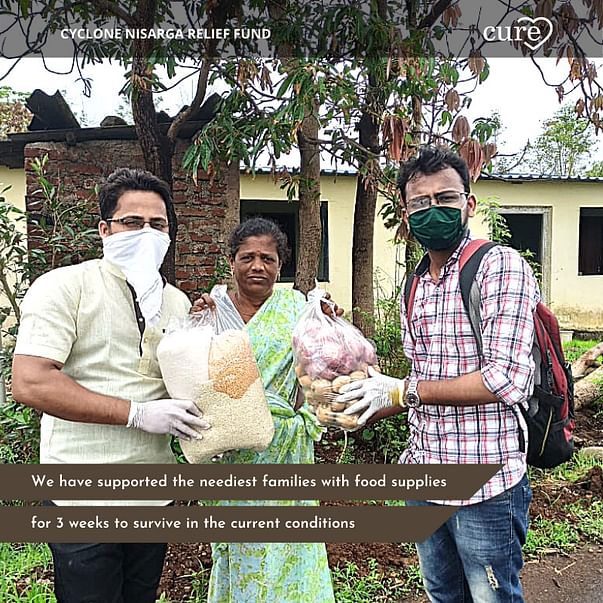 How we work -
Team Cure is constantly keeping a watch on the progress of Disasters occurring in India and we provide relief either directly or through our project partners.
We raise financial support for the affected areas and reach out to needy families and support them with necessary supplies as per the situation.
We have created this single channel to raise financial support for the relief work to maintain transparency as we keep on updating the progress of our ongoing work and the work we have done in the past.



Funds Utilization -
The funds raised for the disaster relief work is utilized in the following manner -
1. To provide supplies for needy families in the affected areas.
2. To purchase equipment and other items which are necessary to carry out the relief work.
3. To provide financial support for the affected and dispersed families in order to help them sustain post-disasters.
The Crisis created by Disasters have a long-lasting effect on the affected areas and destroy the future of many low-income groups and remotely located people forcing them to migrate in search of livelihood.
For Tax Benefits -
Please send us the below information at - Hello@hwc.international
1. Name
2. Contact Number
3. Email Id
4. PAN
5. Amount Contributed to the campaign
Work Done until Now -
CYCLONE AMPHAN RELIEF FUND -
Funds Raised - Rs 60,000/-
Funds Utilisation - Funds were utilised to carry out relief work in Bhadrak and Balasore district of Odisha affected due to Cyclone AMPHAN.
Campaign Link -
https://milaap.org/fundraisers/support-support-india
Below are the photographs of the relief work done in Cyclone AMPHAN.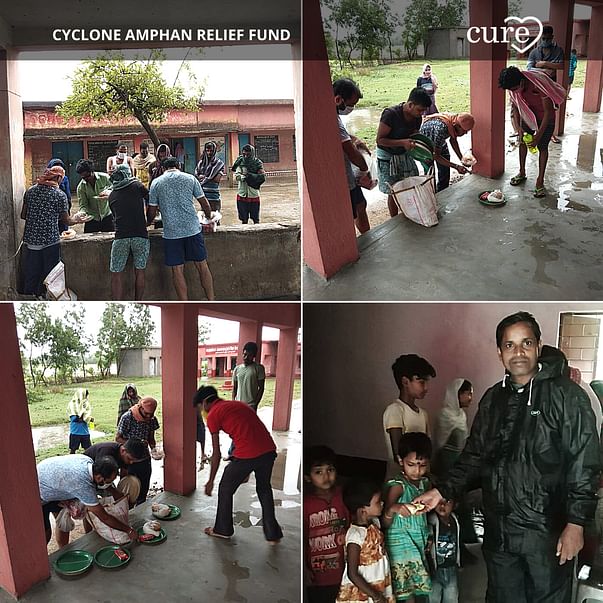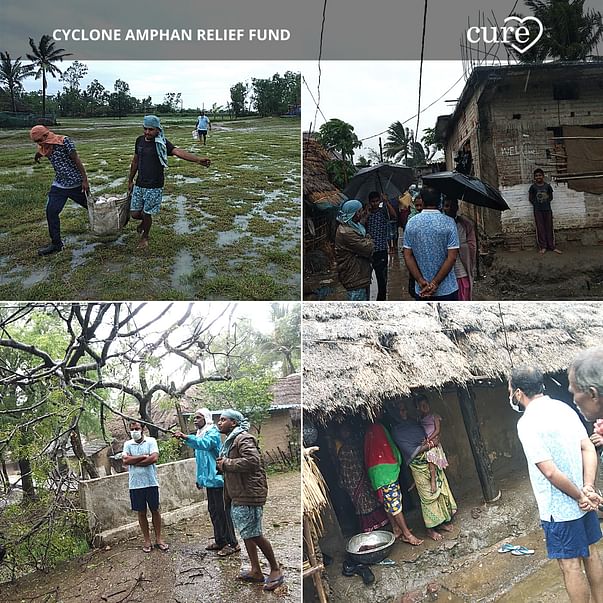 CYCLONE FANI RELIEF FUND -
Funds Raised - Rs 51,015/-
Below are the photographs of the relief work done in Cyclone FANI.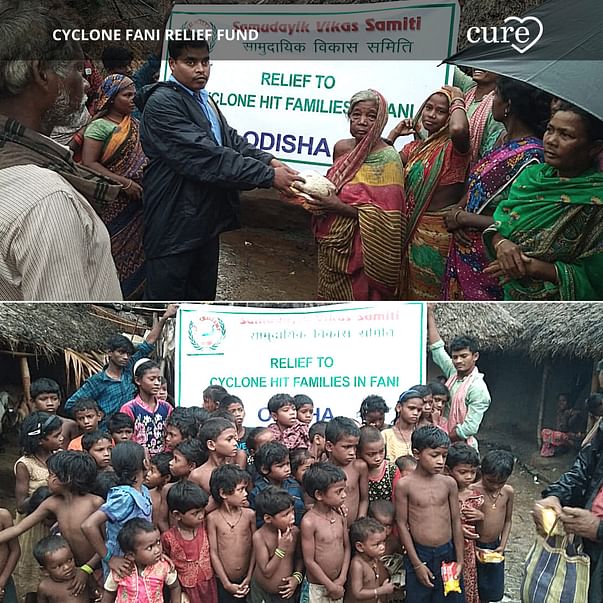 We are very thankful for your support and request you to support us in any possible way.
Even if you devote 15 mins on a regular basis to just promote our work in your social circles, it will help us in creating a greater impact.
Regards,
Team CURE
Humanity Welfare Council