'We cannot help everyone but everyone can help someone'
हम हर किसी की मदद नहीं कर सकते लेकिन हर कोई किसी की मदद कर सकता है.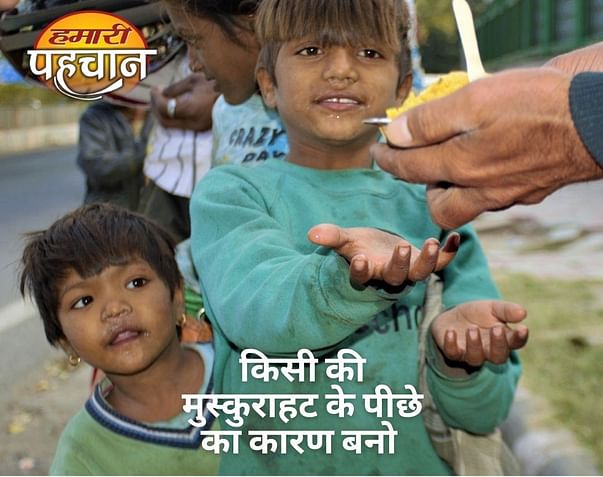 The major cause of hunger is inequality due to social status and lack of access to facilities. India is one of the highest-ranking countries in the world for the most number of people suffering from hunger.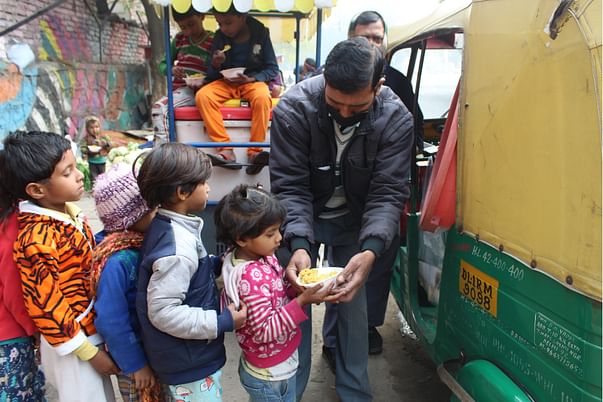 Today, 690 million people around the world go to bed on an empty stomach. Often, one meal at the right time is enough to make a difference between life and death.
I, Pranav Dhawan, Student of class 12 from St.Columba's School would like to help your team for the social benefit of children suffering from malnutrition in India. The condition of the children suffering from malnutrition is worsening in our country, which is disturbing and awful.

So, I would like to work with your team in rectifying this catastrophe by sharing my thoughts on this project. I chose this topic because this is one of the major concern which is leading to poverty in India. Malnutrition is basically lack of proper nutrition, caused by not having enough to eat, not eating enough of the right things, or being unable to use the food that one does eat. Roughly, 15 percent accounts for the disease burden in India which is worrying. The Global Hunger Index (2020) — which is calculated on the basis of total undernourishment of the population, child stunting, wasting and child mortality — places India at the 94th spot among 107 countries. Data suggest that child malnutrition might be worsening—fewer children in India are dying, but those who survive are more malnourished and anaemic in many states. Maternal and child undernutrition remains a major global health concern, particularly as recent gains may be offset by the COVID-19 pandemic. Malnutrition affects the function and recovery of every organ system. First of all, there is weight loss due to depletion of fat and muscle mass, is the most obvious sign of malnutrition. Reduction in cardiac muscle mass is recognised in malnourished individuals. The consequences of prolonged malnutrition are sequentially altered cellular metabolism, impaired function, and finally, loss of body tissues (2). Clinically, malnutrition is often associated with muscular dysfunction and weakness and altered immunity resulting in an increased risk of infection.

The best way to prevent malnutrition is to eat a healthy, balanced diet.
Eat 'little and often' – 3 small meals a day with 2-3 snacks in-between meals
Include protein at each meal such as meat, fish, chicken, eggs, beans or lentils
Avoid low fat, sugar-free, diet foods and drinks for example skimmed milk
Add high calorie ingredients to meals and drinks including full cream milk, cheese, butter, olive oil and cream
Try not to have drinks just before meals to prevent you from feeling full
Include puddings after your lunch and evening meal such as creamy yoghurts, custards, rice pudding, milk puddings or ice-cream
Try ready meals if you don't feel like cooking
Try including 1 pint of full cream milk each day - this can be enriched by adding 4 tablespoons of dried milk powder. Use this instead of milk and water in drinks, cooking, cereals and puddings
Choose nourishing drinks such as milky drinks (malted drinks, hot chocolate, milky coffee and milkshakes) or high sugar drinks such as fruit juice, smoothies, fizzy drinks or squash.
We collectively as a society can start mid day meals effectively like the government, by contributing or donating 5 rupees a day or collectively 150 a month per person, let's say if a family of 4 people donates 600 collectively and we gather around 100 families to do the same, we will be able to collect around 6000 and this would be enough for 4 malnourished children. By doing this we can start from small and gather more people to do the same, by this we can start a cycle, at the end we would have funds which can sufficiently feed more people and we can spread more awareness.

Ration for 1 family includes:
( Three types of Pulses, Rice, Atta, Eggs, Tea, Sanitary Pads, Soap, Shampoo, Cloth, and Utensils washing powder)

No amount is big or small, it's the contribution that matters! You can donate for a one time meal i.e. Rs.50/-
If you have any queries then reach out to me: shruti.hamaripahchan@gmail.com
You can check out the social media channels of Hamari Pahchan NGO: