Pahaal and Krish, our 13 and 17-year-old kids, are silently waiting for their father to return home. Little do they know that their father, my husband, Pramod Tiwary, all of 45, is battling for his life with every breath.
My world has changed completely in the last month - What started as a heart attack and an Angioplasty. Within 6 days of him coming back home from the hospital, the real ordeal started with a mild fever for Pramod that progressed into him testing Covid-19 positive in Bhubaneshwar and now fighting for his life on Post-COVID Treatment. He had to be airlifted from Bhubaneshwar to Apollo Jubilee Hills, Hyderabad on Ventilator in view of ECMO. To make things worse he has a background in Diabetes, Hypertension, and Coronary Artery disease. I have to take care of my kids, Pramod but also keep convincing myself and our combined set of parents that things will only get better from here.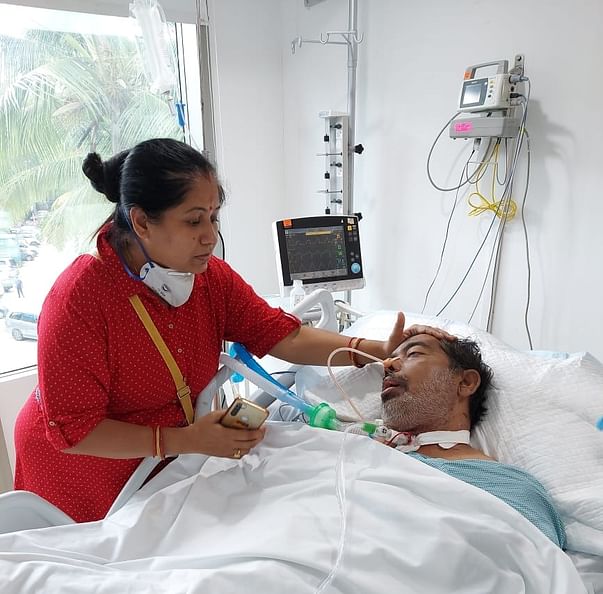 Pramod is the only breadwinner in our family and has worked tirelessly to give our kids a bright future. But the nightmare that is our life today started on June 5th.
⦁ June 5 – Complain of Chest Pain, taken to CARE Hospital, Bhubaneshwar
⦁ June 7 – Angioplasty performed, stent inserted
⦁ June 9 – Discharged from CARE Hospital
⦁ June 13 – Mild fever
⦁ June 17 – Admitted to CARE Hospital. Cough, fever; Antigen test sample given. HRCT done, with a score of 4/25
⦁ June 18-23 – Medication, including steroids, the condition worsened, Heavy coughing, SpO2 dropped, HRCT score 15/25
⦁ June 24 – Put on Non-Invasive Ventilator at 15 liters per minute Oxygen, no significant improvement.
⦁ June 26 – Doctors recommend evacuating to a hospital with better facilities (outside of Bhubaneshwar), including ECMO.
⦁ June 30 – Put on Invasive Ventilator as SpO2 dropped further
⦁ July 1 – After repeated attempts to Air-Lift (initially due to weather conditions and then due to deteriorating health), finally successful in moving to Apollo Hospital, Jubilee Hills, Hyderabad
⦁ July 1 – July 7 – Slow recovery, the oxygen demand of ventilator gradually came down to 60%
⦁ July 7 – Declared Covid Negative. Severe Covid lung damage found in HRCT along with secondary bacterial infection
⦁ July 8 – Taken out of Ventilator to check if lungs responding properly and able to sustain or not. An alternate plan was to perform Tracheostomy. However, within 3 hours, a sharp fall in SpO2 forcing the ventilator to be put back at 100% oxygen
⦁ July 9 – Left lung completely collapses. Bronchoscopy is performed, but then BP collapses, so does SpO2 below 50%. Body in Sepsis shock. Along with other medicines, Cytosorb filter (costing around 1 lakh for 16-17 hour session) deployed as the last resort.
⦁ July 10 - 11 – Doctors' effort and our prayers work, able to overcome the sepsis shock with another session of Cytosorb filter deployment
⦁ July 12 – Countless dialysis sessions and 5 units of B-ve blood transfused so far. Tracheostomy performed, condition stable

Pramod's treatment to date(August 16 ) has cost us over ₹90,00,000 already, draining all our financial reserves, including the insurance cover. Currently, the average daily burn is about ₹ 2,00,000.

Suddenly, all our years of planning and resources have been washed away. Given Pramod's condition right now, every day, every minute, and every breath is a fight. The next month especially is very critical for Pramod Ji. They'll decide if our family will be the same again if my kids will ever be able to see their father back again.
I'm writing to you with a special appeal - While we're doing our best to fund the sky-rocketing medical expenses, we need your help. We have already exhausted all our financial resources and Insurance Cover towards Pramod Ji's treatment, and we really need your support to get him back home.
Here is a brief estimate of the expenses (in INR) so far:
⦁ Hospitalization cost in Bhubaneshwar – INR 9.5 lakh
⦁ Air Ambulance to Hyderabad – 11.5 lakh
⦁ Hospitalization cost in Apollo, Hyderabad(till 16-August ) – INR 66 lakh
⦁ Miscellaneous Expenses - INR 1.5 lakh
⦁
Total (till 16-August) - INR 90 lakh
Pramod has been fighting hard for his life for the last month, and we, his family and friends, want to support him in this fight. We want him back on his feet and home with us.
Every drop counts and our families and friends will always be grateful for your support.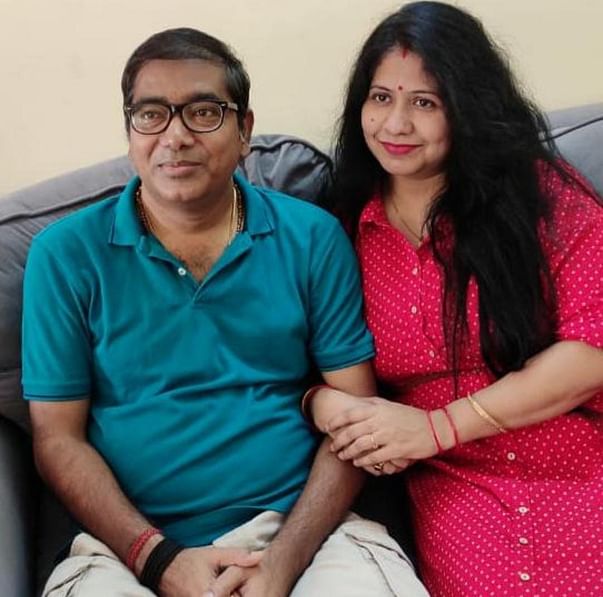 We are so truly grateful for the emotional support received so far, and we hope that you can help us here too. Please help bring the 45-year-old loving father, and perfect husband back home.

Pramod is still fighting. Please help us support him in this fight for his life.

Gratitude,
Sweta