Baby Gudiya is 2-yrs-old, and she is crushed under the burden of miseries at such a tender age. She was born with a cleft lip and cleft palate. There is a problem with the orofacial cleft palate in her upper lips. This abnormality happens when the tissue that makes up the roof of the mouth does not join together during pregnancy. It resulted in an opening in the upper lips of Gudiya. As she is growing, her cut is getting bigger.

"Her mother died, leaving us behind, and I have to do the labour work to support the family. I want to see her speak and eat properly. She often cries as she is unable to express herself. Please help my daughter Gudiya," says Ashok, father of Baby Gudiya.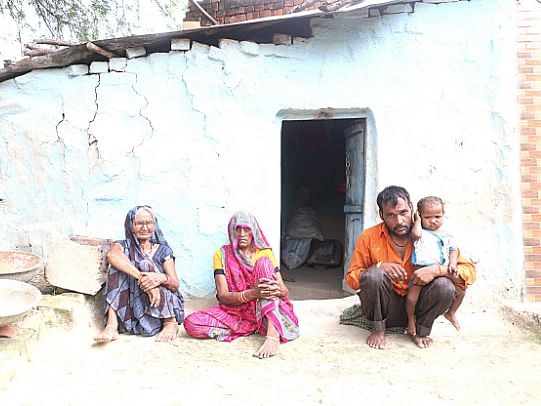 Due to her abnormality, Baby Gudiya finds difficulty in speaking and feeding. Doing such basic activities which other children perform with great ease has become challenging for her. Doctors suggested immediate surgery to fix her cleft lip and cleft palate. Any further delay could cause loss of hearing.

Gudiya's life has become vulnerable with the death of her mother after her birth. Her father is alone doing all the house chores and earning to make both ends meet every day. He is a daily wage earner working the pole to post to feed his daughters. His limited earnings make it difficult for him to afford his daughter Gudiya's treatment.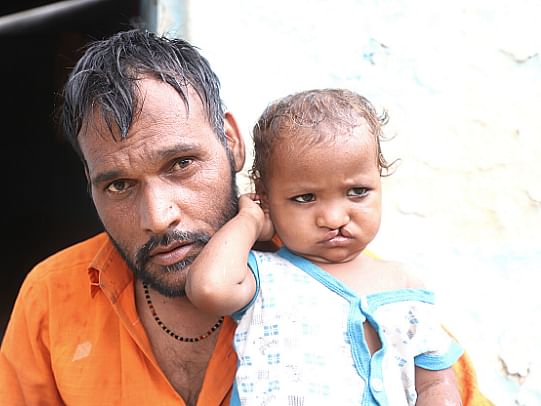 Baby Gudiya's condition worsens with passing time, and her father cannot support her medical treatment. He finds it very difficult to meet the family's financial requirements, making it very difficult for baby Gudiya to get the necessary medical treatment.

"I feel so unfortunate looking at my daughter's face. I am alone with no financial and emotional support. My wife is no more, and I am worried about my daughters future. This society looks for perfection in girls, and no one marries a differently-abled girl. Seeing her, I feel I failed as a father. Would you please help me? I need your help to save my daughter." requests Ashok with folded hands.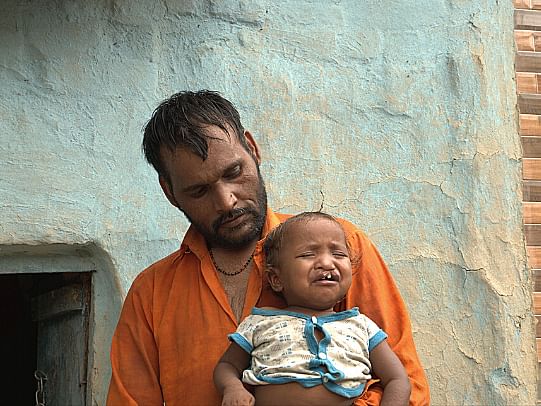 Ashok has to take care of the household work, and he has to also check on his daughters from time to time. This affects his work a lot, and mostly he has to take his daughters with him to fields. It's difficult for him to manage his daughter's deteriorating health along with his work and house chores. His financial condition makes him inadequate to provide appropriate treatment to Gudiya. After his wife's death, his daughters are his only reason to live.
He has lost all hope and has no possible means to help his child. He looks at us as his only support to cure Gudiya and help her lead a healthy life. Any support towards baby Gudiya will be very much appreciated, and together we can bring a considerable change in Ashok's life by giving his daughter a better future.
Let's join hands to help baby Gudiya live a healthy and happy life. We look forward to your support and blessings for Baby Gudiya.
Project Global Cure -Project Global Cure is an initiative of the "Humanity Welfare Council" to transform health globally.
Please note that we raise financial support for financially fragile, debt-ridden people with no social support during medical emergencies. We at Project Global Cure raise funds only through Milaap to maintain our work's legitimacy and transparency. We do not use any other platform for raising funds. If found, please report to us at
helpdesk@projectglobalcure.org
.
Warm Regards,
Team Global Cure
Humanity Welfare Council