Your little effort can bless 1-month-old Baby Nayonika with a chance to live. Every penny counts so contribute your share to help baby Nayonika undergo open-heart surgery.

Anandrao and Shikha were blessed with an angel as their first child 'Nayonika'.

But the happiness was short-lived when they received the shocking news of Nayonika's critical congenital heart defect. It was a storm hitting hard on poor helpless parents who were making both ends meet with minimal earning they had.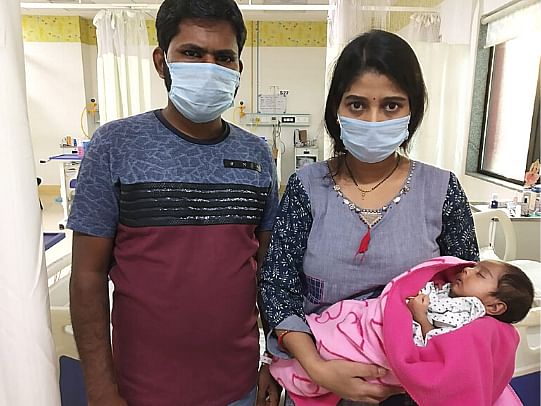 Baby Nayonika has a critical congenital heart defect in which the two main arteries carrying oxygenated and de-oxygenated blood out of the heart- the main pulmonary artery and the aorta are switched in position or "transposed"
Anandrao is a private employee earning between Rs 20,000 - 25,000 and Shikha is a homemaker. These medical expenses are beyond their reach. They are trying everything they can to save their child.
Anandrao says - "Nayonika is our first baby and as she stares me, I feel her pain and feel so helpless as a father. I will go to any extent to save my child. I can't see her in so much pain. I am praying to give her pain to me as she is too young for so much pain"

When they see other children playing, baby Nayonika's pain hit them harder as her life has just begun and she can't even cherish this life, its time when she should laugh and see the world out of these four walls with so many instruments.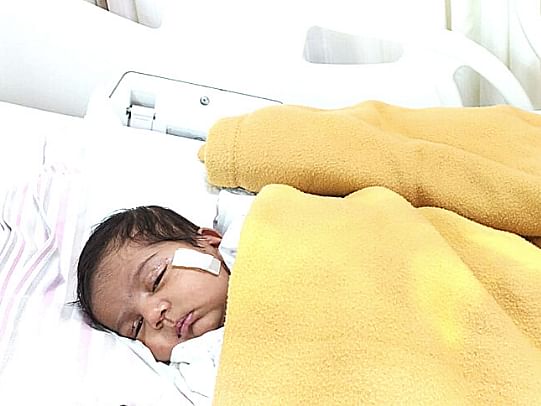 Shikha says - "I try to talk to her as much as possible to engage her and keep her busy. I am trying everything as a mother, I can't see her crying, I pray for her and I hope she gets well soon. She is my first child, I had her inside me for nine months and she is so lovely that I can't even imagine my life without her"
If you see Nayonika, you will also stare at her cute face as she is so lovely. The couple is trying all possible means to save their daughter and leaving no stones unturned.
The treatment cost is not very big and your little support can help the couple save their first child as they really need funds urgently for baby Nayonika.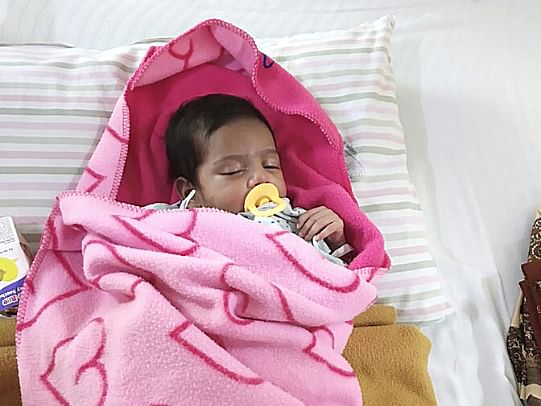 Please, support us in saving baby Nayonika's life and gift the family a wonderful future together. Your little kindness can do wonders in the life of baby Nayonika.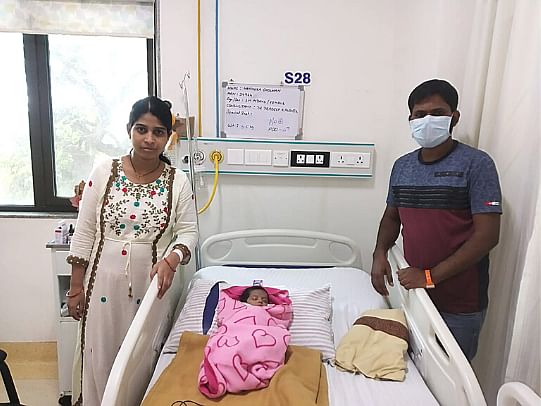 Project CURE -

Project CURE is an initiative of "Humanity Welfare Council" to transform the health sector of India.

Please Note - We raise financial support for those who are financially very weak, debt-ridden, and have no social support during medical emergencies. We are responsible for the proper utilization of funds contributed by you towards these neediest people.

Your faith and generous support help us in providing a ray of hope in the lives of those people who have nearly lost all hopes of survival.

Warm Regards,
Team CURE
CureBabyNayonika