The best way to find yourself is to lose yourself in the service of others - Mahatma Gandhi .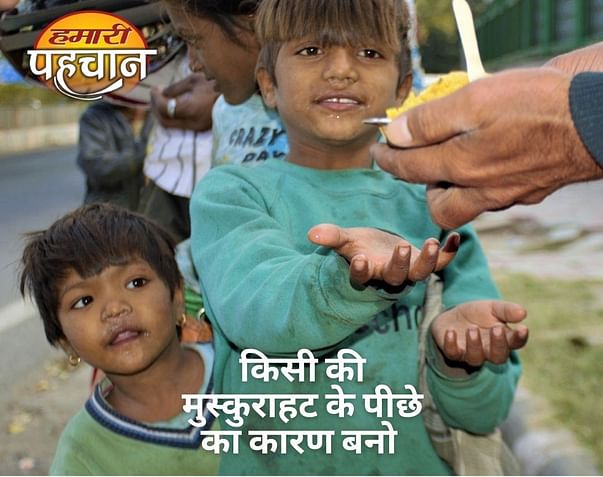 Hunger can be defined as periods when populations go under severe food insecurity( going days without the availability of food due to lack of money or access ) .
Around the world, more than enough food is produced to feed the global population—but as many as 811 million people still go hungry.After steadily declining for a decade, world hunger is on the rise, affecting 9.9 percent of people globally. From 2019 to 2020, the number of undernourished people grew by as many as 161 million, a crisis driven largely by conflict, climate change, and the COVID-19 pandemic.
Every thirteen seconds, a child dies from the effects of hunger. Up to 811 million people are going hungry, more than 2 billion suffer from malnutrition, but there is enough food, knowledge and resources for all. And what's more, food is a human right.
Hi there ,
I am Brijesh Giri , a 2nd year College student and a professional footballer. I believe the ultimate purpose in anyone's life is to lend a hand to our faltering brothers , after all only we can help each other .
I have recently joined Hamari Pahchan NGO as a volunteer and have been fortunate enough to help them and give my outmost support in this important matter of Hunger .
I have decided to help them with the monthly distribution of Ration.
With outmost request , I please request fellow donors to share this fundraiser in your circles so that we can reach out to more people and getting them involved in this important cause . You can also raise funds yourself by running a support campaign.

Basic necessities for 1 family: Rs.2199/-
Basic necessities for 10 families: Rs.21990/-
Basic necessities for 35 families: Rs.76965/-

Ration for 1 family includes:
( Three types of Pulses, Rice, Atta, Eggs, Tea, Sanitary Pads, Soap, Shampoo, Cloth, and Utensils washing powder)

No amount is big or small, it's the contribution that matters! You can donate for a one time meal i.e. Rs.50/-
If you have any queries then reach out to me :
brijesh.firi.bg@gmail.com
You can check out the social media channels of Hamari Pahchan NGO: